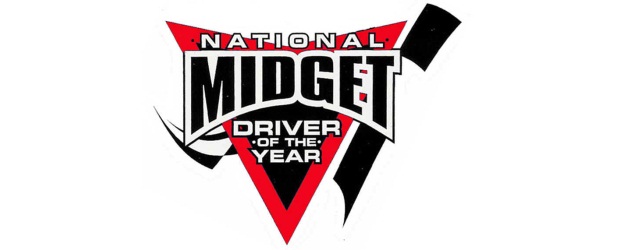 Richardson, Texas (Dec. 22)—Officials of Safety-Kleen and the National Midget Driver of the Year Championship have announced renaming of the NMDOTY Traveling Championship Trophy to "The Safety-Kleen Cup" for the next three seasons.
       The 2015 season marks the 17th year for the National Midget Driver of the Year Championship. The traveling trophy contains the top five drivers from each season starting with Jason Leffler's inaugural championship in 1999 to Christopher Bell's second title in 2014 on the base of the trophy.
       The trophy is slated to make appearances at several open wheel races, museums and trade shows during the 2015 season. The top ten drivers, Car Owner Championship, along with Manufacturers Champions and Rookie of the Year will receive their point fund checks and trophies in the annual NMDOTY ceremony held during the final night of the Lucas Oil Chili Bowl Midget Nationals on
Jan. 17, 2015
. The trophy will be on display during the five-day event on
Jan. 13-17
.
       "This is a great association it will help promote midget auto racing and the NMDOTY at and away from the race track. Safety-Kleen is the most environmentally responsible company in Motorsports today" commented NMDOTY founder Bryan Gapinski.
       After the Chili Bowl the trophy will be re-designed with an additional base added to the award, all sixteen season places have now been filled at the conclusion of the 2014 season.
About NMDOTY
The National Midget Driver of the Year (NMDOTY) was founded by Bryan Gapinski in 1999. It determines midget auto racing's top drivers during the season using one common point system for all sanctioning bodies.  A total of 157 events were held in 2014, at fifty-nine tracks in eighteen states, with 458 drivers scoring points. Christopher Bell became the sixth multiple-time NMDOTY Champion in sixteen seasons, with a dominating 2014 season.
For more information visit 
www.nmdoty.com
 and follow the NMDOTY at 
www.facebook.com/NationalMidgetDriveroftheYear
.
About Safety-Kleen
Safety-Kleen Systems is a leading North American used oil recycling and re-refining, parts cleaning and environmental solutions company, serving more than 200,000 customer locations in the United States, Canada and Puerto Rico. Safety-Kleen provides a broad set of environmentally responsible products and services that keep North American businesses in balance with the environment. For several decades, Safety-Kleen has been at racetracks collecting used oil. The oil Safety-Kleen re-refines is processed into its own brand of engine oil that protects engines and protects the environment for fleets and customers of do-it-for-me installers. Plus, it is taken back to the race tracks to be used in track vehicles. Safety-Kleen is a wholly owned subsidiary of Clean Harbors, North America's leading provider of environmental, energy and industrial services. Learn more at www.safety-kleen.com and www.ecopoweroil.com.