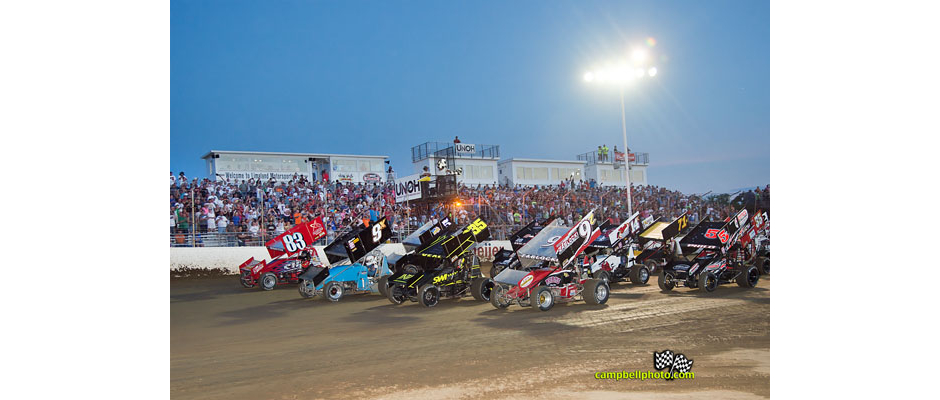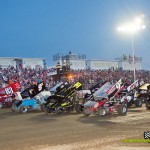 One of the most prevalent stories of the off season has been the dealings with the All Star Circuit of Champions and the Renegade Sprint Car Series. After all kinds of twists and plot turns the rumor mill began cranking into high gear on January 16th of a possible sale and/or merger of one or both entities. Since that day the most popular answer to us has been "no comment" or "I can't talk about that" on the record. Here is what we can tell you so far.
• Something is happening, and it's likely going to be positive. Everyone I have spoken to with a stake in this has been in a much better mood than they were two weeks ago.  Granted they are not real talkative other than football, the weather, and what is going on with any other series than the All Stars but little hints here and there are positive the past 10 days or so.  None of my sources though will go on the record with anything more than something good is happening.
• The likelihood of one series coming out of this instead of two is almost a sure thing. The only reason I don't guarantee it 100% is until I see ink on paper I don't tend to let the cart get in front of the horse.  The only reason I'm even writing this is to slow down the stream of, "What is happening with the All Stars/Renegades" e-mails and text messages.
• Some news from this might appear later in the week, but I find it more likely to hear more of the details following the February races in Florida. If one thinks of two series, two sets of contracts, race dates, employees, paperwork, accounts, and all the other equipment and holding s of two series and trying to combine it into one operation is a lot to work out in a short amount of time.  I'd rather see the parties involved take the time needed to get this done the right way, and I believe that is the path they will take.
My advice at this point for race fans is to be patient. The news will come out when everything is ready to be announced. Until then we don't want to take a chance of spoiling anything that might not be completely resolved yet. However, I feel comfortable saying that things appear to be on a better path than they were a month ago. Hopefully this article will save a few e-mails and text messages until the something official materializes.
With that, the notebook is filled with more things that can actually be discussed.
• Bryan Clauson picked up the POWRi World Midget Championship feature on Saturday night at Archerfield Speedway. The win gave Clauson wins in three feature wins in three different countries before the end of January for the second season in a row. Clauson will continue his tour down under Friday and Saturday at Lismore Speedway before turning stateside.
• Limaland Motorsports Park released their 2015 schedule on their website. Among the changes from past seasons include all 360 events falling under NRA sanction, a BOSS non-wing sprint car program on the docket, USAC returning with the HPD midgets, and the King of the Quarter Mile falling a week after the season championship.
• Montpelier Motor Speedway continues to be more aggressive with their sprint car scheduling with two SOD/NRA co-sanctioned events joining the MSCS and BOSS races on the schedule. Originally one of the Montpelier dates was slated to be co-sanctioned, but before the schedule came out a deal was stuck to co-sanction both races. SOD/NRA co-sanctioned events are highly under rated and are among my favorites to take in each season.
• This past weekend was a good one for the west coast sprint car scene with Kyle Hirst picking up the feature win in the Grand Annual Sprintcar Classic and Ryan Bernal wining two of the three features during the Winter Challenge at Canyon Speedway Park. Both are up and coming talents on the west coast that should be on everyone's radars, and have been on ours for some time.
• One of the most surprising scheduling announcements of the year was Plymouth Speedway booking the World of Outlaws on October 17th. Throw in midgets and non-wing sprint cars Kokomo Klash on October 16th and you have one of the biggest weekends of the year to close out the Indiana racing season.
By looking at our Allstar Performance master schedule the way this year lines up could make for one of the best seasons of open wheel racing ever in this area.  If you look at how the Kings Royal and Indiana Sprint Week line up this year, Belleville and the 360 and 410 Nationals at Knoxville being on three separate weeks, and several exciting new events scattered around the schedule has the potential to make this season one to remember.