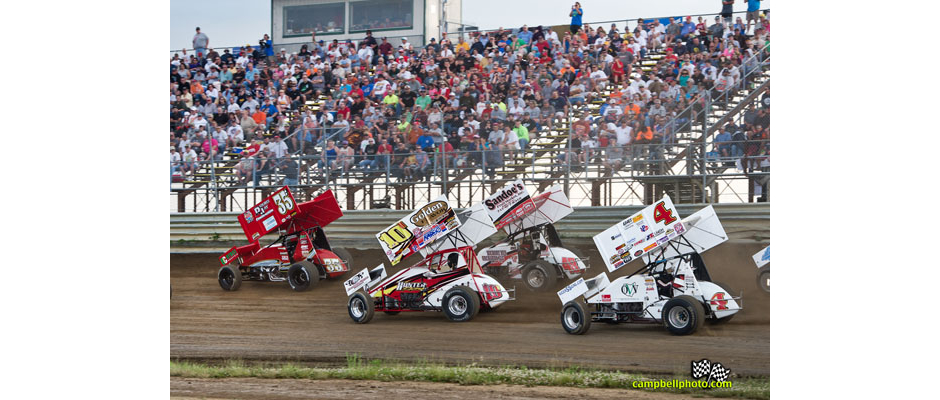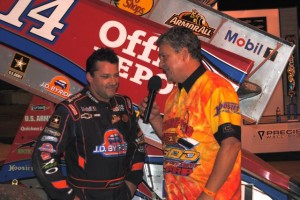 By T.J. Buffenbarger
The announcement of Tony Stewart and partners buying the All Star Circuit of Champions was officially announced this morning it ended one of the ugliest territory disputes in racing that I can recall. As ugly as the All Star Circuit of Champions / Renegade Racing Series appeared publically, it was even worse behind the scenes. Thankfully with the purchase agreement there is one series again. When the prospect of Stewart purchasing the All Star Circuit of Champions came on my radar I immediately dismissed it. After all Stewart's name has rumored in purchasing tracks and series I had just grown to dismiss such rumors as wishful thinking. By the time January 16th rolled around it became apparent with who was talking, and who was not, this was a real option.
This is going to be a good thing for sprint car racing, especially in the Ohio area. Having Stewart's name associated with the All Star brand opens up an entirely new set of opportunities. Having Eldora Speedway involvement directly or indirectly harkens back to the All Star salad days when Bert Emick ran the series. I believe that relationship is important as well to making the All Star brand succeed.
From a business perspective initially I didn't see the All Star purchase fitting the direction of Stewart's racing entities. With the USAC team being disbanded and being down to one full time World of Outlaws team along with Kinser running the team that Stewart used to race himself this season I figured any racing operation that is not self-sustaining or making money would be cut out. Being a very conservative investor myself I look upon the All Stars as bad investment. I don't see Stewart and his group buying the group though unless they had a solid plan for it to be sustainable on its own or in tandem with one of their other business interests. It will be interesting tosee how the All Star brand falls in and if they can get enough sponsorship and track interest to grow the series.
In the sprint car world this puts Stewart and his business realm in a very powerful position. Stewart and his conglomerate now control one the most famous race tracks in the world and what was at one point the second largest sprint car tour in North America. While some dismiss the All Star name at least with Ohio Speedweek and several other dates that brand still has drawing power. This was shown by how many promoters stuck by the All Star name largely because the brand makes money for them. It will be interesting how Stewart's group will do with it.
One thing that cannot be questioned is Stewart's love and passion for the sport of sprint car racing. Being around multiple people that have managed and/or owned a racing series has shown me it is a task with gigantic headaches and takes a person that can find solace in small victories. The best you can hope for is a safe racing night that you don't get yelled at very much. Stewart and his crew should be commended for even taking this endeavor on.