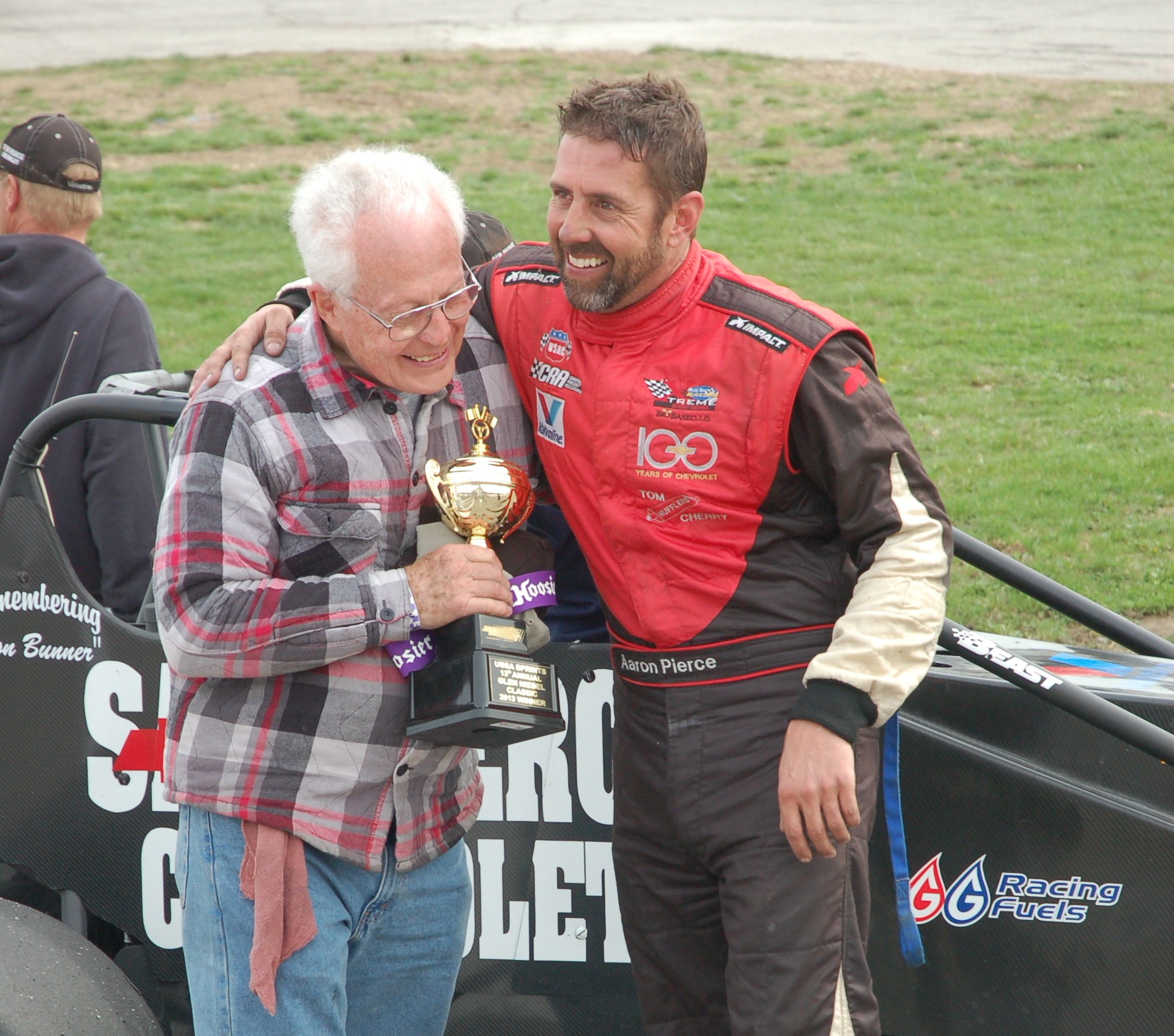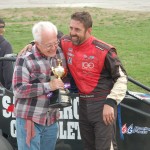 From Eric Bunn
Lebanon, IN — (April 2, 2015) — Saturday April 25 will mark the 15th running of one of pavement sprint car racing's classic events, the Glen Niebel Classic. Held each year at Anderson Speedway, the race kicks-off the non-wing pavement sprint car season and at 100 laps, begins preparation for the Pay Less Little 500.
Daleville, Indiana's Aaron Pierce stands on top of the "Niebel Classic" winner's chart. Pierce is the only driver to win more than one Niebel, taking the checkers three times, in 2003, 2012 and 2013.
The 100 lap format is unique in pavement sprint car racing, sitting between the more traditional 30 and 50 lap sprints and the endurance required to run the Pay Less Little 500.
2015 will mark the fourth year USSA's Sprint Car Challenge Series Built by the USSA has sanctioned the Glen Niebel Classic. Pierce won the first events under the USSA banner, while rookie Caleb Armstrong picked up the top spot in 2014.
The Glen Niebel Classic will be joined on Saturday April 25 at Anderson Speedway by the ARCA/CRA Super Series. In addition to the 100 lap Niebel Classic, the Super Series Stock cars will run a 125 lap feature event.
Anderson Speedway Glen Niebel Classic Winners
2000 – Eric Gordon 2001 – Derek Davidson
2002 – Tracy Hines 2003 – Aaron Pierce
2004 – Jay Drake 2005 – Dave Steele
2006 – Dave Darland 2007 – Levi Jones
2008 – Tanner Swanson 2009 – Bobby East
2010 – No race held 2011 – Bobby Santos, Jr
2012 – Aaron Pierce 2013 – Aaron Pierce
2014 – Caleb Armstrong