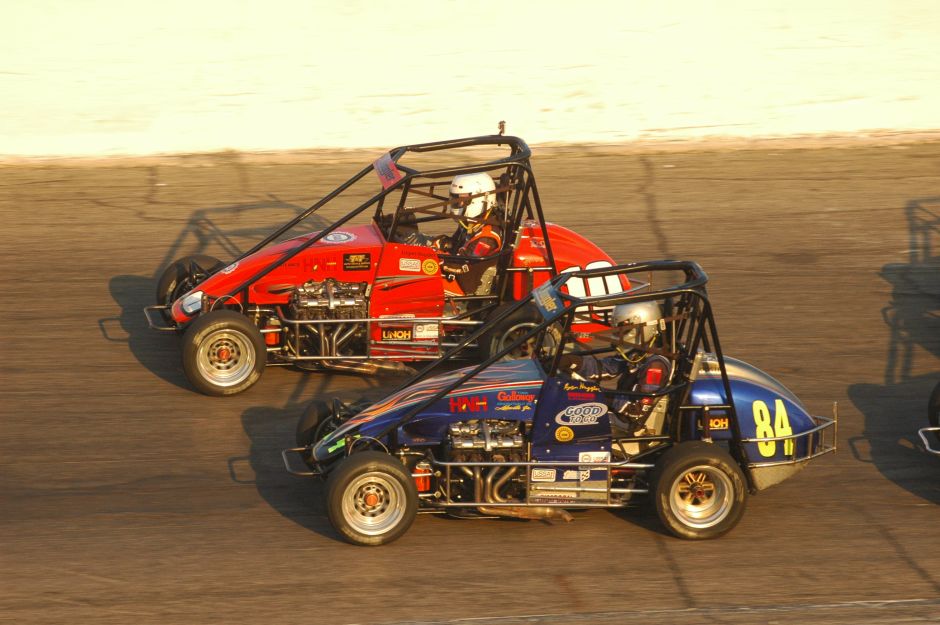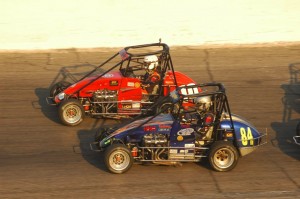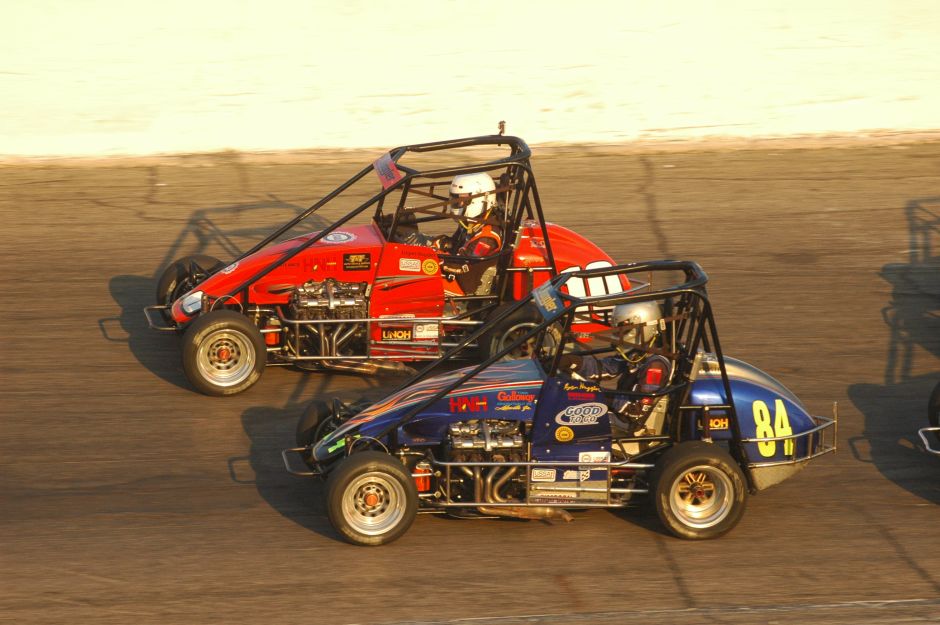 From Eric Bunn
Lebanon, IN — (April 15, 2015) — In many sports, competitors fear the "sophomore slump" as they start their second season. Second year drivers in the Mel Kenyon Midget Series seem to be the exception to the "sophomore slump" rule. The 2015 sophomores Ashlea Albertson, Logan and Ryan Huggler head into the Mel Kenyon Midget Series race at the Lincoln Tech Indianapolis Speedrome on Saturday night looking to build on their rookie year in 2014.
Historically, some of the winningest drivers in the USSA Mel Kenyon Midget Series have had their best season in their 2nd year of competition. For example, 2013 series champion Spencer Bayston picked up 10 wins in his second season, setting a record for the most wins in a season along the way. 2009 champion Dillon Welch and 2014 champion Chad Fehr both earned their championships in their second season.
Logan Huggler already earned one win during his rookie year. Along with Ashlea Albertson who picked up her first heat race win at Anderson Speedway on April 11, Huggler raced to the top spot in his Anderson heat race as well. Ryan Huggler, the younger of the Huggler brother is developing in to a solid contender, although he is still looking for his 1st podium finish.
In analyzing why drivers seem to improve drastically in the Mel Kenyon Midget Series, USSA Vice President Eric Bunn said, "When drivers come to us as a rookie, they typically come from quarter midgets and go karts. It's a huge jump to the bigger, heavier and faster cars." The tracks also play into the equation. "A quarter midget driver, for example, has never driven on a track like Anderson Speedway and quite frankly has never driven that fast before. When you throw them in with the more experienced drivers on the tracks we race on, it's a lot to process, We have found it takes almost a whole season to see all the tracks and adapt driving styles to the cars." Bunn elaborated.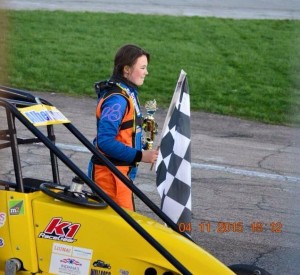 Albertson and the Hugglers will be making their fourth visit to the Indianapolis Speedrome this Saturday night. They will join series point leaders Kyle O'Gara, Jessica Bean and Clayton Gaines on the historic fifth mile track to see if they can break into the feature winners group for the first time in 2015.
The Indianapolis Speedrome spectator gates open at 4:30 when practice begins. Mel Kenyon Midget Series Qualifying will start at 5:50 with racing at seven. In addition to the 50-lap Mel Kenyon Midget Series feature, the night's racing card will also feature the World Figure 8 Spring Classic 75, Stocks and Indy Super Karts.