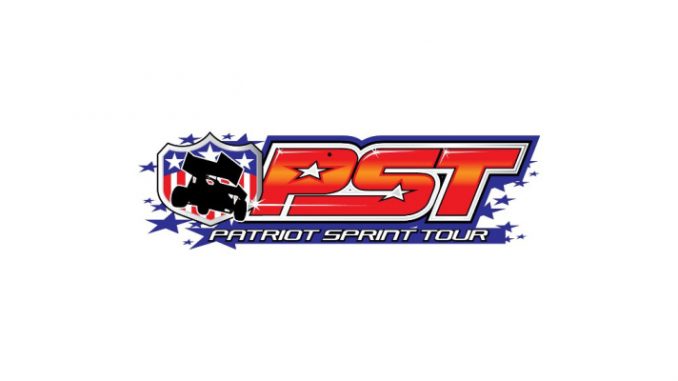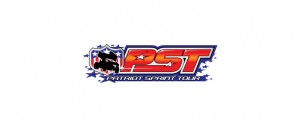 From Rich Vleck
Rochester, NY — (April 27, 2015) — Canandaigua Motorsports Park has been an important setting in the history of the Patriot Sprint Tour, and the next chapter will be written this Saturday as it plays host to the 2015 PST America Tour Season Opener.
For the first time in five four years, the Patriot Sprint Tour America Series heads to the Canandaigua Motorsports Park for A-Verdi Storage Containers Night at the Races. Mother Nature knocked out an attempt at last year's event, but all involved hope things are different in 2015.
Since 2003, Canandaigua held a Patriot race every year until 2011, when rain thwarted action. Now that the series is returning a number of notable names are anxiously awaiting a return to the "Land of Legends".
Jason Barney, a two-time Patriot Winner at CMP, got 2015 off on the right foot this past Saturday as he convincingly scored the win in the PST Canada event at Merrittville Speedway. Expect "Racin' Jason" to be a force once again this weekend in his No. 87
Speaking of the No. 87, George Suprick has never minded traveling up from Clarks Summit, PA to race at Canandaigua, where he has won at on three occasions. The 2004 Patriot Champion is ready for an impressive 2015 campaign.
Chuck Hebing, the all-time leader in career PST wins, also has the most sprint wins at CMP with four. "Cobra" has not won there since 2007, but also owns five modified wins at the ½-mile, and is always a favorite when he travels from Ontario, NY to the Ontario County Fairgrounds.
Four-time PST Champion Bryan Howland also has a win at Canandaigua and has finished in the top 10 in each of the last 10 trips. Howland hopes to kick off this year as he did last season, winning in his first race out.
Defending PST America Champion Jared Zimbardi headlines a host of drivers to never win at Canandaigua but are certainly a factor. "The Juice" has reeled off six top 5 finishes at Canandaigua in his last six starts.
2011 Series Champion Scott Kreutter, 2014 Rookie of the Year Dane Lorenc, Dave and Scott Just and series frontrunners Clint Ide, Steve Collins, Derek Jonathan, Dave Wickham, Steven Hutchinson Jr., Todd Hoddick, Tyler Graves, and Bruce DeWick are also slated to kick off their season Saturday. Also keep an eye out for Paul Habeck, Jake Muench, Sammy Reakes IV, rookie Paulie Colagiovanni and 2014 CMP Winner Tommy Wickham.
For more information, visit www.PatriotSprintTour.com.