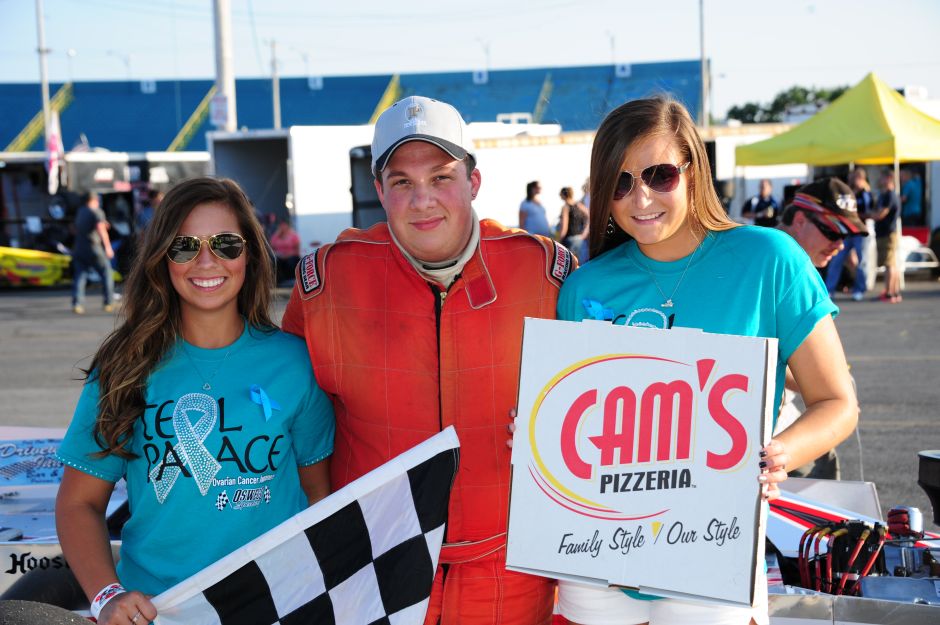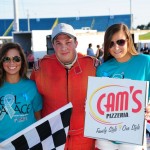 From Oswego Speedway
Oswego, NY — (May 1, 2015) — When Oswego Speedway goes green flag racing on May 9 as a part of the 65th annual season opener presented by Planet Fitness and Mitchell's Speedway Press, the Speedway's weekly contingency program will go into effect giving racers something extra to race for on each night of the upcoming season.
A total of eleven weekly contingency partners have signed on so far for 2015, offering cash, certificates, and product to both the Novelis Supermodified and Pathfinder Bank SBS divisions valued at over $12,000 for the season.
More partners are expected to be announced in the coming weeks.
"The Speedway and our racers are fortunate to have so many loyal supporters that care about our sport," said Oswego Speedway PR Director, Dan Kapuscinski. "Our weekly contingency program continues to grow each year and serves as a tremendous avenue to give back to our many loyal and supportive race teams, while helping to promote our outstanding partners."
The Novelis Supermodified division will contend for six weekly contingency prizes during the 2015 season.
The Lighthouse Lanes Hard Charger and Up & Comer Awards will return this season. The Hard Charger Award will again will go to the driver advancing the most positions in the night's main event, while the Up & Comer Award will be handed to the highest finishing driver in the main event that has never won a Supermodified feature.
Each week these recipients will receive a gift certificate to Lighthouse Lanes for a free sheet pizza, 25 chicken wings, and a cosmic bowling lane to be used for driver and team.
The Radical Racegear Lap Leader Award will return for its second season in 2015. The driver that leads the most laps in each Novelis Supermodified main event will earn a $100 product certificate to be used at Radical Racegear, based in Greensboro, NC. At season's end, the driver that led the most laps throughout the entire year's campaign will be rewarded with a brand new set of racing gloves from Radical Racegear.
Supermodified drivers will also once again compete for the Shell Shock Custom Helmet Paint heat race challenge in 2015. The driver that wins the most Novelis Supermodified qualifying heat races this season will be entitled to a free custom helmet paint job by Shell Shock founder Noah Ennis.
Heat race winners in the Supermodified division will also earn a hot and fresh pizza delivered by Cam's Pizzeria.
Enders Racing Engines will also again provide contingency certificates to Enders supporters this season. Any driver competing with an Enders Racing Engine, that also displays an Enders decal, will earn a $100 certificate for winning a regular Supermodified show.
Enders will award a $500 certificate if their engine drives to victory in the Davis Bros. Inc. $10,000 Mr. Novelis Supermodified main as well as the Budweiser International Classic 200.
A total of nine weekly contingencies will be on the line in Oswego's Pathfinder Bank SBS division.
Among those pairing with the Supermodified division will be the weekly heat race contingencies provided by Cam's Pizzeria and Shell Shock Custom Helmets as well as the winner's contingencies from Enders Racing Engines.
Any driver competing with an Enders Racing Engine, that also displays an Enders decal, will earn a $50 certificate for winning a weekly SBS show and a $250 certificate for winning the Bud Light SBS Classic.
Contingencies specific to the SBS division include the D&S Landscaping Hard Charger Award, the Nice Price Auto Sales Up & Comer Award, the Sherwood Racing Wheels Lap Leader Award, the Bacc-Off 'Hard Luck' Award, the White's Car Care 4th Place Award, and a brand new $50 bonus awarded to a random finisher weekly in Memory of Rosemary Myers from CR2 Kreig Heroth Motorsports.
The driver that advances the most positions in an SBS main will earn $25 from D&S Landscaping while the highest finishing driver that has never won an SBS main will earn $25 from Nice Price Auto Sales.
Returning to the SBS division in 2015 will be the Sherwood Racing Wheels Lap Leader Award. The driver that leads the most laps in each SBS main this season will earn a $60 product certificate from Sherwood Racing Wheels.
The driver determined to be the 'Hard Luck' runner in each week's SBS main will be rewarded with a $25 bonus from Bacc-Off while the fourth place finishers in each week's main event will be given $25 from White's Car Care with special bonuses of $50 during the May 23 Tony White Memorial and the Bud Light SBS Classic.
The new $50 weekly bonus in Memory of Rosemary Myers will be awarded by a random draw. Each week the night's feature winner will draw a random car number, and that number car will earn the $50 prize for the night. Winners must display the specified Ovarian/Breast Cancer Awareness sticker that will be made available at the Kreig Heroth Motorsports trailer. Those stickers must be displayed before the first heat race on opening night.
Stickers will be available at the No. 04 pit on practice day as well as the opener.
On track activity begins at Oswego Speedway on Saturday, May 2 with the annual open test session for all racing divisions. Testing will run from 1-5pm and is free for spectators to sit in the main grandstand.
Racing action at the Speedway begins May 9 with the 65th annual opening night celebration presented by Planet Fitness and Mitchell's Speedway Press featuring the lid lifters for the Novelis Supermodifieds, the Pathfinder Bank SBS, as well as the 75-lap RoC Modified Richie Evans Memorial.
For more information on Oswego Speedway be sure to visit www.oswegospeedway.com. You can also FOLLOW on Twitter @OswegoSpeedway and LIKE on Facebook at www.facebook.com/OswegoSpeedway.