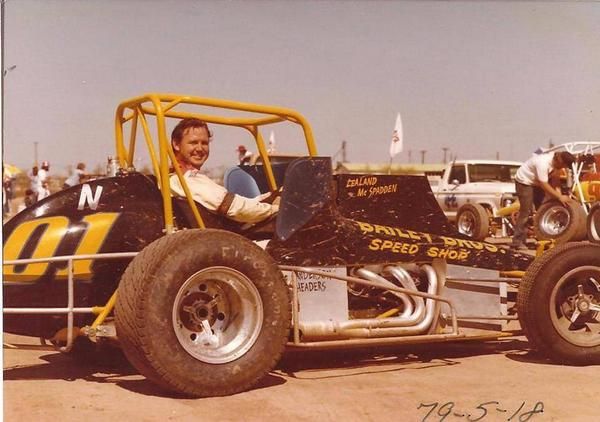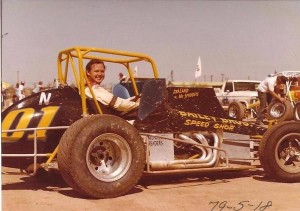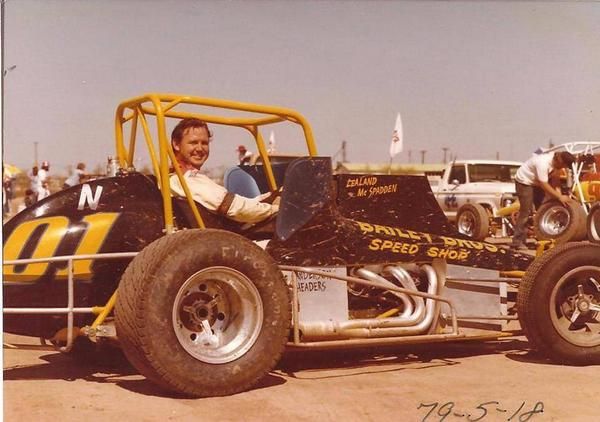 From Troy Hennig
Roseville, CA — (May 14, 2015) — Arizona sprint car legend Lealand McSpadden, known as The Tempe Tornado, will serve as the Grand Marshall for the upcoming 8th Annual Louie Vermeil Classic at Calistoga Speedway. McSpadden will oversee a large field of highly touted USAC/CRA Sprint Cars and Midget drivers from all over the world.
The 8th Annual Louie Vermeil Classic is scheduled to take place September 5th and 6th at the Napa Valley Fairgrounds in Calistoga. Tickets for the Louie Vermeil Classic can be purchased by calling 916-773-7223.
McSpadden is viewed as one of the greatest non-wing sprint car and midget drivers of all-time. His 26-years of racing are highlighted by his induction into the National Sprint Car Hall of Fame in 1999. McSpadden is credited with nearly 200 main event wins including being the 1991 Chili Bowl Midget Champion, the 1992 Belleville Midget National Champion and three Western World Sprint Car Championships in 1978, 1993 and 1995.
When it came to Non Wing Sprint Car racing few were better in their day than The Tempe Tornado. McSpadden raced to five career victories at the Calistoga Speedway while driving the famed Bailey Bros. #01 Sprinter. His first win can on July 6, 1980. McSpadden scored another victory on August 31, 1980, before he strung together three in a row during the 1984 season, which included the prestigious Calistoga Classic. McSpadden accomplished many things in his career and was always a joy to have at Calistoga.
The connection between McSpadden and Calistoga Speedway is even more intertwined because this year his former car owners Sam and Fred Bailey are being inducted into the speedway's Hall of Fame. "Lealand's presence at Calistoga this year especially meaningful since he will have the opportunity to congratulate his former car owners in person," said HMC Promotions Tommy Hunt.
The festivities over the Labor Day weekend for this great event kick off on Friday night, September 4th with the Calistoga Speedway Hall of Fame induction and dinner. On Saturday HMC Promotions will host their annual wine tasting behind the main grandstand followed by Sunday's beer tasting gathering. Live music and an autograph session are also planned each afternoon.