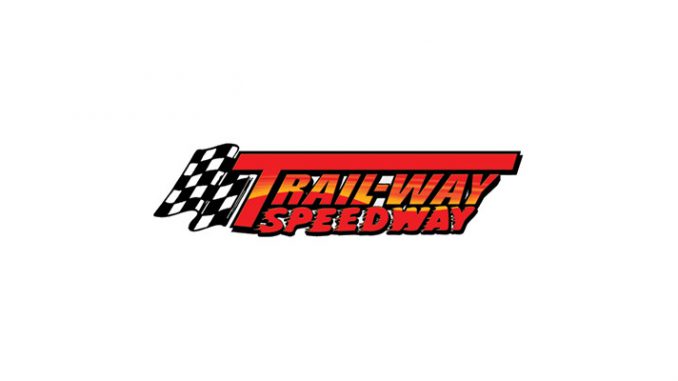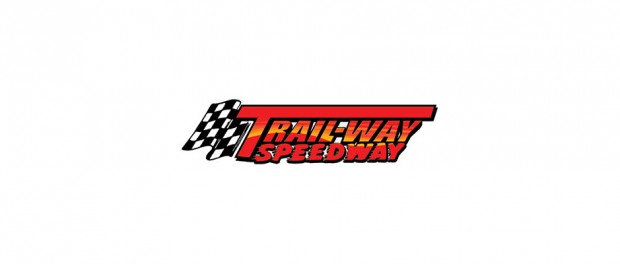 From Kalida Landis
Hanover, PA — (May 29, 2015) — Two all-time winners put another notch in their belts at Trail-Way Speedway Friday night.
For one of them, it wasn't the way he wanted to do it.
"We sure didn't end that one in a good way," said Brad McClelland after claiming his 44th career win in the 25-lap "358" sprint car feature.
For much of the race, polesitter Seth Kearchner looked to be on his way to his second career win on his 34th birthday. He and McClelland ran first and second the first 22 laps until the two made contact while racing through turns three and four of lap 23. In the midst of a McClelland slider in an effort to take the lead, the two leaders made contact, with Kearchner slamming into the outside wall and rolling onto his side. McClelland never stopped and assumed the lead for the restart. Kearchner was uninjured, and even took a moment to drop to the ground, and to the delight of the fans, make some dirt "angels" in the infield on the way back to the pits.
"Actually, Seth was running away from me," said McClelland, "But when we cleared lapped traffic, he started to loosen up a little bit. I don't know if I shocked him or not, but he's a great guy and deserves a win here."
McClelland led the final three laps to cross 1.18 seconds ahead of fifth-starting Dwight Leppo, with Cody Fletcher, Tyler Reinhardt, and hard charger Isaac Sneeringer completing the top five.
Qualifiers for the 12 "358" sprinters were won by David Holbrook and Zach Euculano, who finished sixth in the feature.
HOOSIER TIRE MID-ATLANTIC 358 SPRINT CARS
FEATURE (25 Laps) – 1. 6R-Brad McClelland; 2. 4-Dwight Leppo; 3. 66A-Cody Fletcher; 4. 00-Tyler Reinhardt; 5. 19Z-Isaac Sneeringer; 6. 10-Zach Euculano; 7. 19D-Wyatt Hinkle; 8. 30-Seth Kearchner (DNF); 9. 0-Anthony Bay (4 Laps Down); 10. 77-David Holbrook (DNF); 11. 22T-Dave Thrush (DNF); 12. 9-Dalton Dietrich (DNS).
Lap Leaders: Seth Kearchner (1-22), Brad McClelland (23-25)
358 Sprint Heat 1 Finish (10 Laps/All Qualify) – 1. 77-David Holbrook; 2. 4-Dwight Leppo; 3. 19Z-Isaac Sneeringer; 4. 00-Tyler Reinhardt; 5. 19D-Wyatt Hinkle; 6. 9-Dalton Dietrich (DNF). Time – 2:31.78
358 Sprint Heat 2 Finish (10 Laps/All Qualify) – 1. 10-Zach Euculano; 2. 66A-Cody Fletcher; 3. 6R-Brad McClelland; 4. 30-Seth Kearchner; 5. 22T-Dave Thrush; 6. 0-Anthony Bay (DNF). Time – 2:30.40