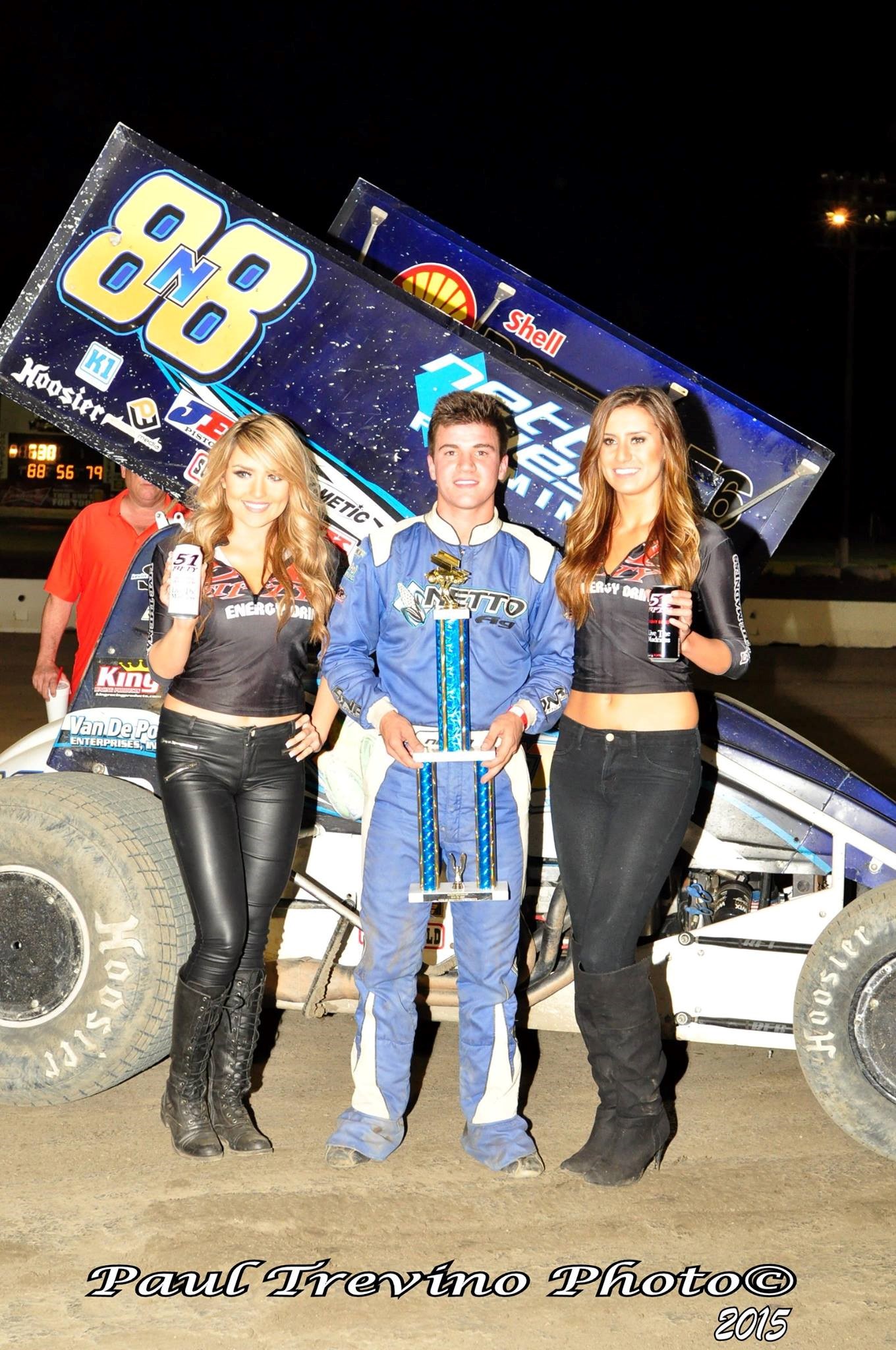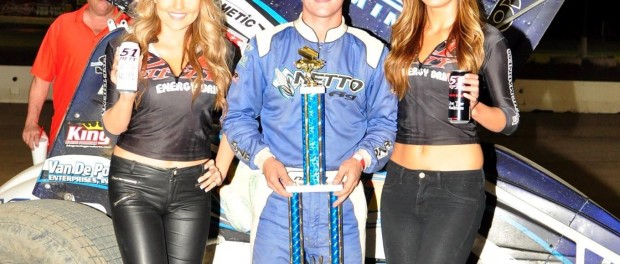 From Peterson Media
Having a very strong start to the 2014 Duinkerken Farms King of Kings 360 series at the Kings Speedway in Hanford, CA, DJ Netto was able to get into the win column on Friday night as he took the $3000 prize during the 'Battle for the Milk Can" opener.
"It is always great to win at home, and to win when there was a little more money on the line was an added bonus," Netto said. "Ryan Bernal and myself had a nice battle a couple weeks back and he got us, so it was nice to fend him off and get a win on Friday night."
With 25 cars in the house for the opening night of the four race mini series, Netto timed his Netto Ag/Penny Newman Grain/Bogies Auto Parts No. 88n machine in eighth fastest.
Lining up in the second row of his heat race, Netto would work his way to a third place finish in heat race action, and as fate would have it, the inversion would put his machine on the front row of the 30-lap feature event.
Starting alongside Bernal, Netto was hard on the throttle when the green flag waived, as he jumped into the early lead on a very slick and rough racing surface. Being very smart, Netto would keep the field at bay as he avoided ruts and hit his marks.
A late restart saw Netto make a mistake and open the door for second place running Bernal. For the last few laps of the event, the duo would thrill the crowd as they went back and forth, but in the end it was Netto getting the lead for good as he picked up his second win of the 2015 season.
"The track was really tricky and technical, but Cory and the boys had the car really good," he added. "I made a mistake late and Bernal and I got to battling, and fortunately I was able to fend him off and grab the win."
DJ and his Netto Racing team would like to thank Netto Agriculture, Penny Newman Grain, Bogies Auto Parts, King Racing Products, and Vande Pol Enterprises for their support in 2015.