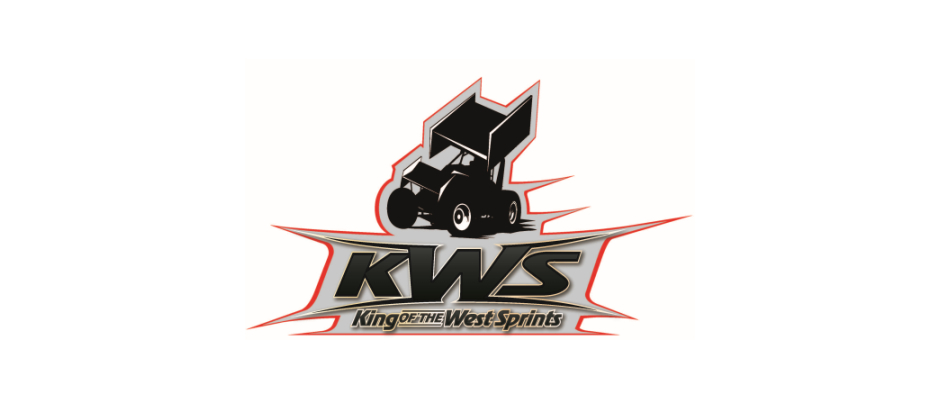 From Gary Thomas
Tulare, CA — (July 24, 2015) — Rising Sprint Car star Aaron Reutzel of Clute, Texas thrilled a packed house of fans on Saturday by making a late race charge around Jason Meyers to take home the $11,000 top prize at the Peter Murphy Classic in Tulare.
The night of racing was Reutzel's first ever start at the challenging Thunderbowl Raceway and he definitely took a liking to the one-third mile clay oval in no time at all. The evening as a whole was all made possible by the tireless efforts of our good friend Peter Murphy, who worked extremely hard gathering extra money & awards. His entire crew of helpers should also be commended for all their outstanding work all night long.
"What a great race that was tonight," Reutzel said on the custom Peter Murphy Classic victory lane podium. "This track is just awesome to race at and was so much fun. It's great to see so many fans come out tonight and support this event. I can't thank Dennis & Teresa Roth enough for allowing me to come out and drive this car. I definitely hope to do more in the future. Racing so hard for the win with a guy like Jason Meyers late in the feature was pretty cool. I couldn't be happier right now."
Reutzel, the current Lucas Oil ASCS National point leader started from seventh in the 30-lapper presented by Tachi Palace and was making just his second career King of the West start. Early on things came to a slowdown though when current KWS point leader Dominic Scelzi got upside down. It turned into a lengthy delay as the safety crew took every precaution, with the youngster having some upper back pain. He was transported, checked & released early this morning at a local hospital and although very sore, luckily suffered no serious injuries.
When things got going again it turned into the Jason Meyers & Kyle Hirst show up front. Meyers, a two-time World of Outlaws champion, made his initial King of the West start of the season and looked sharp all night long aboard the Elite No. 7m machine. Hirst was in search of his fourth consecutive King of the West victory; while driving a tribute car for Roth Motorsports designed identical to the last Sprint Car Peter Murphy drove. Meyers & Hirst entertained the crowd fighting hard for the top spot, using every inch of the Thunderbowl Raceway.
The complexion of the race changed on a lap 21 restart when Reutzel slipped under Hirst to claim the second position. He then immediately began running the high-line Hirst had been running through one & two and quickly closed in on Meyers. After hounding Meyers' rear bumper for a handful of laps he finally got the run off turn two he needed and rocketed into the lead with just a few circuits left. Meyers stayed close, but Reutzel drove flawlessly and crossed the checkered flag by 0.466 seconds for the victory. The win also gave Roth Motorsports their fourth KWS win in a row.
It was great to have Meyers back in a 410 Sprint Car on Saturday and his runner up effort paid a handsome $5,000. Hirst had another solid outing and completed the podium at the Peter Murphy Classic, earning $3,000. Lemoore's Carson Macedo scored fourth in the feature after setting fast time, winning his heat and claiming the pole shuffle. The 19-year-old earned $600 for fast time courtesy of Williams Motorsports & Brad Sweet, as well as $700 in the pole shuffle courtesy of Joe Hunt Magnetos & Sanger Tire. Adding up his winning's Macedo will take home $3,300 for the night.
Last year's Murphy Classic winner Jonathan Allard was fun to watch in the feature running the extreme high-side and completed the top-five. Grass Valley's Jason Statler had a strong run in the feature and scored the Stephen Allard Hard Charger Award. The Big Guy carved his way from 19th to sixth for the extra $1000 presented by Jonathan Allard & Rodney Tiner. Adding in his winnings Statler goes home with $2700. Campbell's Bud Kaeding finished sixth and by doing so has taken over the King of the West Series point lead by three-markers over Macedo.
Fresno's Craig Stidham went from 17th to eighth, with Fresno's Cory Eliason and Medford, Oregon's Roger Crockett rounding out the top-10.
Dominic Scelzi won the night's B-main and as noted Macedo captured the pole shuffle. The four 10-lap heat races were picked off by Macedo, Aaron Reutzel, Scott Parker and Willie Croft. Macedo opened the night by setting his second consecutive fast time effort with KWS by clocking a 13.488. A stout field of 34 Winged Sprint Cars was on hand for the prestigious event. Full results are available at www.racepmg.com
Some of the other awards during the night included right rear tires to the fourth fastest driver in qualifying, hard luck in A-main and winner of the B-main courtesy of Hoosier Tire West. A Vortex Wing to the first driver upside down in the heat races and feature. A bottle of wine courtesy Rico Abreu Racing given to fast time, the hard charger and A-main winner. Ten gallons of fuel from Kaeding Performance to fifth place in the heat races. A torque tube to fifth place in the heat races courtesy of King Racing Products and a plastic fuel jug to last place in the heats from BR Motorsports. First non-transfer in the B-main also got $100 courtesy Shifty Illusions.
A longest tow award was presented by Pro Signs and went to Jared Petersen, who was driving the Oregon based Henderson Motorsports No. 7n during the night. A highest 360 bonus of $400 went to Foresthill youngster Ryan Robinson, who thrilled the crowd in the B-main by running the ragged edge of the Thunderbowl. The 14-year-old transferred into the feature and goes home with $1400 for the night. Koen Shaw claimed $300 as second highest finishing 360, with Tommy Laliberte earning $200.
The King of the West 410 Sprint Car Series will be right back in action this coming Saturday night August 1 at the Stockton Dirt Track. Tickets for the event are on sale now and can be acquired by contacting 916-370-9417. All seating is general admission during the night, but fans can save up to $5 off each adult ticket by pre-purchasing them prior to the event.
The Stockton Dirt Track is a lightning fast 3/8 mile clay oval located on the San Joaquin County Fairgrounds in Stockton, California. It is built inside a one-mile horse track and boasts one of the nicest dirt track facilities in the state. The physical address is 1658 S Airport Way, Stockton, CA 95206. For information on the speedway visit www.stoktondirttrack.com
Peter Murphy Classic
King of the West Sprint Car Series and USAC West Coast Sprint Car Series
Thunderbowl Raceway
Tulare, CA
Saturday July 25, 2015
King of the West Sprint Car Feature: 1. 83S – Aaron Reutzel, 2. 7M – Jason Meyers, 3. 1NZ – Kyle Hirst, 4. 21X – Carson Macedo, 5. 3C – Jonathan Allard, 6. 00 – Jason Statler, 7. 0 – Bud Kaeding, 8. 3 – Craig Stidham, 9. 00J – Cory Elason, 10. 11 – Roger Crockett, 11. 22 – Shane Golobic, 12. 88 – Tyler Walker, 13. 29 – Willie Croft, 14. 69 – Brent Kaeding, 15. 15 – Blake Robertson, 16. 1R – Ryan Robinson, 17. 25 – Bobby McMahan, 18. 88N – D.J. Netto, 19. 12X – Scott Parter, 20. 17V – Danny Faria, 21. 96 – Landon Hurst, 22. 41 – Dominic Scelzi
USAC WEST COAST SPRINT CAR RACE RESULTS: July 25, 2015 – Tulare, California – Thunderbowl Raceway – "Peter Murphy Classic"
QUALIFICATIONS: 1. Troy Rutherford, 11, Rutherford-15.801; 2. Mike Spencer, 7M, Priestley-15.859; 3. Richard Vander Weerd, 10, Vander Weerd-15.927; 4. Jake Swanson, 12, Dale-15.969; 5. Jace Vander Weerd, 88, Vander Weerd-15.974; 6. Matt Mitchell, 37, Mitchell-16.007; 7. Austin Liggett, 81M, Watt-16.087; 8. Danny Faria Jr., 17V, Bowman-16.092; 9. Bud Kaeding, 29, Bowman-16.103; 10. Dwayne Marcum, 25, Yount-16.314; 11. Brody Roa, 91R, BR-16.335; 12. Ryan Bernal, 56, Phulps-16.351; 13. Trey Marcham, 73, Ford-16.409; 14. D.J. Johnson, 33, Johnson-16.426; 15. Shannon McQueen, 87, Van Meter-16.452; 16. Tristan Guardino, 81, Watt-16.461; 17. Michael Faccinto, 81X, Watt-16.590; 18. Chris Ennis, 86, Ennis-16.648; 19. Tye Mihocko, 5, Mihocko-16.665; 20. Ronnie Gardner, 19, Sala-16.785; 21. Kyle Smith, 55, Smith-16.901; 22. Landon Hurst, 179, Hurst-16.914; 23. Cody Majors, 54, Majors-17.090; 24. Bryan Grier, 35, Grier-17.120; 25. Shon Deskins, 20, Deskins-17.151; 26. Koen Shaw, 92K, Shaw-17.219; 27. 27. Chris Dyson, 5K, Kruseman-17.427; 28. Nathan Johnson, E85, Johnson-17.529; 29. Braedon Enos, 00, Enos- NT.
DASH: (4 laps) 1. R.Vander Weerd, 2. Swanson, 3. Rutherford, 4. Spencer. NT
FIRST HEAT: (10 laps) 1. Guardino, 2. Liggett, 3. Marcham, 4. Rutherford, 5. Deskins, 6. Mihocko, 7. Hurst, 8. Swanson, 9. Marcum. NT
SECOND HEAT: (10 laps) 1. D.J.Johnson, 2. Roa, 3. Faccinto, 4. Spencer, 5. J.Vander Weerd, 6. Gardner, 7. Shaw, 8. Majors, 9. Faria. NT
THIRD HEAT: (10 laps) 1. Bernal, 2. Kaeding, 3. Mitchell, 4. R.Vander Weerd, 5. Ennis, 6. Smith, 7. McQueen, 8. Dyson, 9. Grier. NT
SEMI: (1 lap) 1. Swanson, 2. J.Vander Weerd, 3. Gardner, 4. Majors, 5. Mihocko, 6. Deskins, 7. Faria, 8. Smith, 9. McQueen, 10. Marcum, 11. Shaw, 12. Ennis, 13. Dyson. NT
FEATURE: (23 laps) 1. Matt Mitchell, 2. Richard Vander Weerd, 3. Danny Faria Jr., 4. Austin Liggett, 5. Bud Kaeding, 6. Trey Marcham, 7. Michael Faccinto, 8. Jace Vander Weerd, 9. Brody Roa, 10. Mike Spencer, 11. Kyle Smith, 12. Shon Deskins, 13. Tristan Guardino, 14. Tye Mihocko, 15. Ronnie Gardner, 16. Shannon McQueen, 17. Ryan Bernal, 18. Jake Swanson, 19. Cody Majors, 20. Dwayne Marcum, 21. Troy Rutherford 22. D.J. Johnson. NT
————————————
**N.Johnson & Enos flipped during qualifications. Hurst and Swanson flipped during the first heat. Faria flipped during the second heat. Shaw flipped during the semi. D.J.Johnson and Bernal flipped during the feature.
FEATURE LAP LEADERS: Laps 1-2 Kaeding, Laps 3-15 Bernal, Laps 16-23 Mitchell.