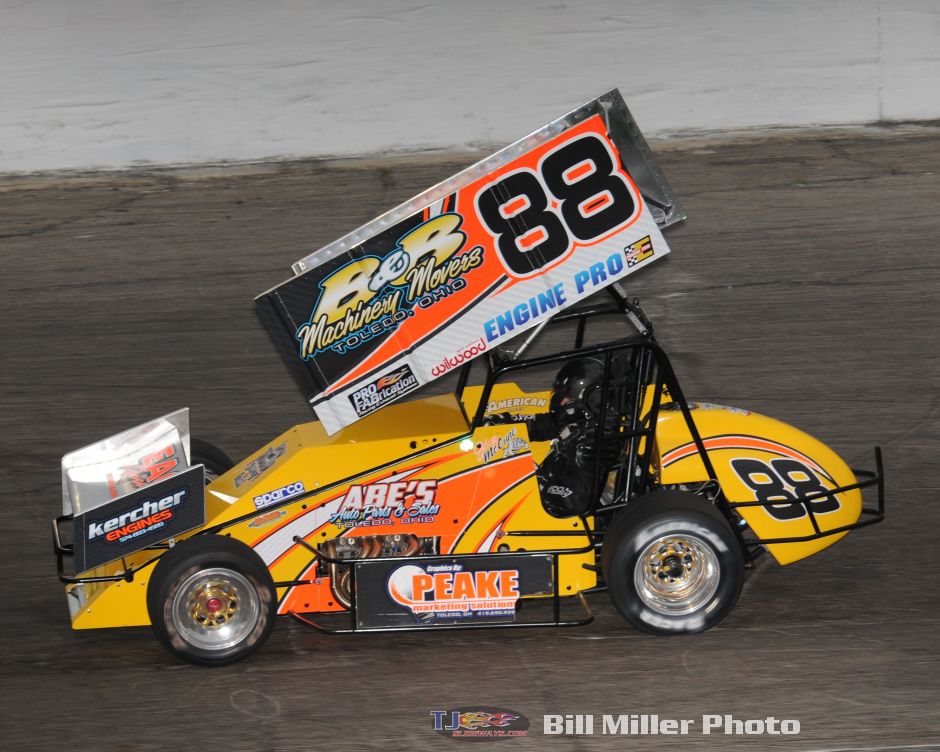 By David Sink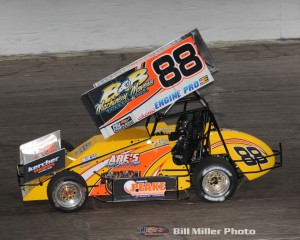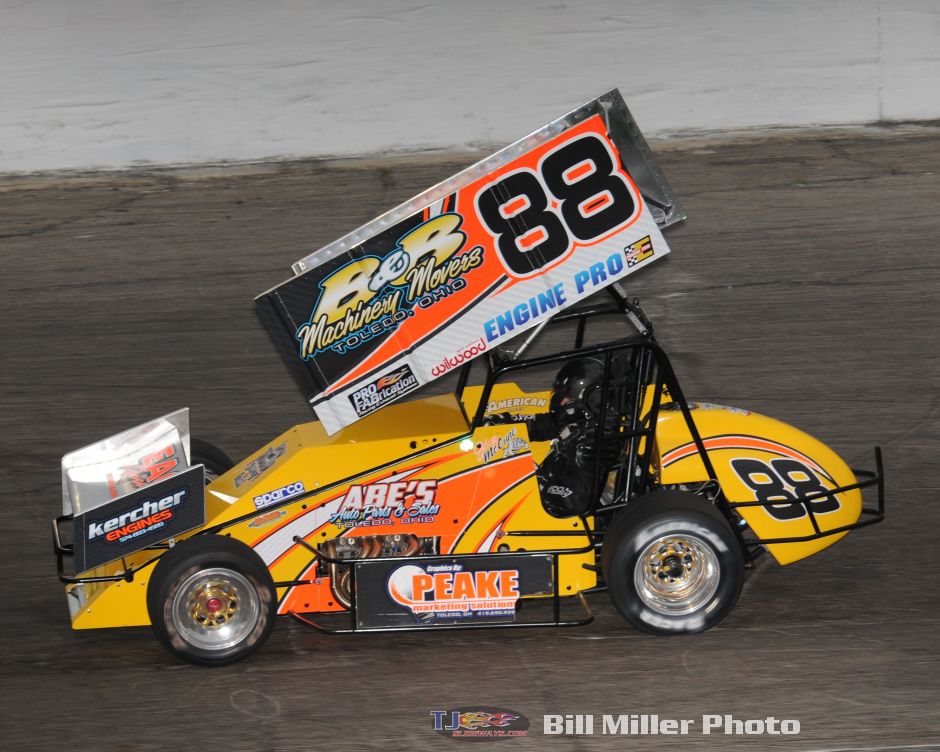 Anderson, IN – August 15, 2015 – Jimmy McCune captured his second Must See Racing Sprint Series (MSRSS) presented by Engine Pro event at Anderson Speedway in 2015 Saturday night. In the process he protected his MSRSS points lead in his bid for his first series championship.
McCune started in the sixth position by virtue of being fast qualifier and pulling the 6 pill for the invert. The front row saw National Sprint Car Hall of Fame inductee Jeff Bloom on the pole with Derek Bischak alongside.
Boom got the jump and took command at the start. Bloom would lead the first seven circuits before surrendering the lead to Grant Galloway in traffic on lap 8. Galloway looked impressive and would lead the event with Jimmy McCune on his heels. A lap 31 caution for a backstretch melee involving Christian Koehler and Chris Neuenschwander would bunch the field up. McCune would take advantage of track position, and the restart, to snag the lead from Galloway on lap 32.
Once McCune assumed the lead, he began to build a sizeable lead the remainder of the race as his car appeared to be handling perfectly. "Anderson is a tough place to pass" explained McCune in victory lane." I'm just glad we were able to get the win here tonight. This is our second Must See win here this year" concluded McCune.
The MSRSS will find itself with a short week as the series will be back in action next Saturday night at Berlin Raceway in Marne, MI. It will mark the third appearance for the series at the Michigan facility in 2015. Jo Jo Helberg picked up the "Tom Bigelow Classic" there on May 2 and Brian Gerster claimed the "Rumble for the Record" speed trials event in June 13.
For more info on MSRSS and the 2015 remaining events please log onto www.mustseeracing.com
ANDERSON SPEEDWAY AUGUST 15, 2015 MSRSS OFFICIAL RESULTS
Jimmy McCune (88)
Grant Galloway (12)
Jeff Bloom (26)
Brad Wyatt (0w)
Anthony McCune (44)
Brian Vaughn (71)
Christian Koehler (0k)
Sam Davis (43)
Ron Koehler (1k)
Derek Bischak (35)
Chris Neuenschwander (10)
Kevin Blue (6)