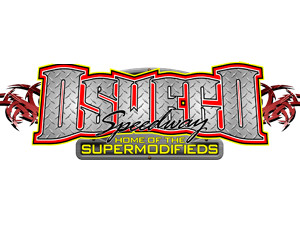 Dan Kapuscinski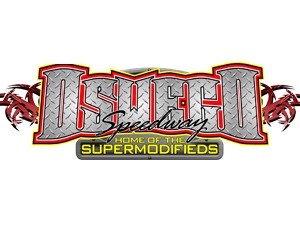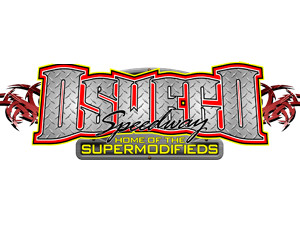 OSWEGO, NY (August 25, 2015) – When Budweiser International Classic Weekend kicks-off on Friday, September 4, drivers in the Novelis Supermodified division will be vying for an additional $4,000 in Budweiser International Classic purse and contingency listings thanks to partner Total Seal High Performance Piston Rings.
The leader in piston ring technology, Total Seal High Performance Piston Rings can meet whatever special needs its customers may have. From IMCA Modifieds, to Sprint Cup and Indy Car, and Supermodifieds – Total Seal can fit rings into your piston.
Featuring their patented Gapless ® piston rings, which provide increased performance through unmatched sealing of the cylinder and combustion gasses in the combustion chamber, making increased horsepower and torque with longer engine life – Total Seal will go above and beyond to helps its customers and will make customs sets of rings for any piston you may have.
Located in Pheonix, AZ, Total Seal High Performance Piston Rings can be contacted toll free at (800) 874-2753 or through their technical line at (623) 587-7400. To view their expansive website, visit online at www.totalseal.com.
For the 59th running of the Budweiser International Classic 200, Total Seal has stepped up in a big way, providing the first Total Seal 'Total Package' contingency program.
Total Seal will provide a set of eight $500 bonuses for this year's Novelis Supermodified Budweiser International Classic roster, for a total of $4,000 of additional money going to Classic entrants.
A total of three time trial bonuses will be provided in 2015.
The Total Seal 'Fast 14th' qualifier, Total Seal 'Last Driver In', and the Total Seal 'Round Two-Fast Time Award', will all provide $500 bonuses.
The 'Last Driver In' Award will go to the 24th or 28th fastest time trialer in Round 2 qualifying, depending on car count.
In a last attempt to qualify for the International Classic, winning the Bud-Light B-Main has been a highlight of many drivers careers over the years, and in 2015 the B-Main winner will also earn $500 as the winner of the Total Seal Bud-Light B-Main Bonus.
Missing the Classic by one position and sitting on the Bubble is never a comfortable feeling, but Total Seal will try and make it slightly better with another $500 bonus being awarded to the Bubble car in 2015.
Once the International Classic 200 takes the green on Sunday, September 6, another set of bonuses will be awarded including the Total Seal Hard Charger, the Total Seal Hard Luck Award, and the Total Seal Rookie of the Race – each awarding $500 prizes.
In total the $4,000 set of Total Seal 'Total Package' bonuses will be generously spread throughout the Classic roster, in an attempt to place some extra cash in as many pockets as possible this coming Budweiser Classic Weekend.
For more information on Oswego Speedway and Budweiser International Classic Weekend visit online at www.oswegospeedway.com or LIKE on Facebook at www.facebook.com/OswegoSpeedway or FOLLOW on Twitter @OswegoSpeedway. Those interested in Speedway video programming online can subscribe to the Speedway's YouTube Channel, 'OswegoSpeedwayOnline'.
To purchase tickets for this year's Budweiser International Classic Weekend running from September 4-6 call the Speedway box office at (315) 342-0646.

About Oswego Speedway: Oswego Speedway, a sports entertainment company, is a 5/8 mile semi-banked pavement racing oval located off the shores of Lake Ontario in scenic Oswego, NY. Oswego Speedway has been a continuously run weekly racing venue since August, 1951. The premier open-wheel pavement short track cars in the world, Supermodifieds, run weekly at Oswego Speedway making Oswego the only weekly Supermodified racing venue in the world. The Small Block Supermodifieds accompany the full blown Supers on a weekly Saturday night schedule which runs from May through September. Oswego Speedway is mentioned in racing circles as the "Indy of the East," as no fewer than a dozen past and present competitors have competed at the famed Indianapolis Motor Speedway including Mario Andretti, arguably the greatest driver of all time, two-time Indy 500 champion Gordon Johncock, along with former International Classic Champions Bentley Warren, Joe Gosek, and Davey Hamilton.