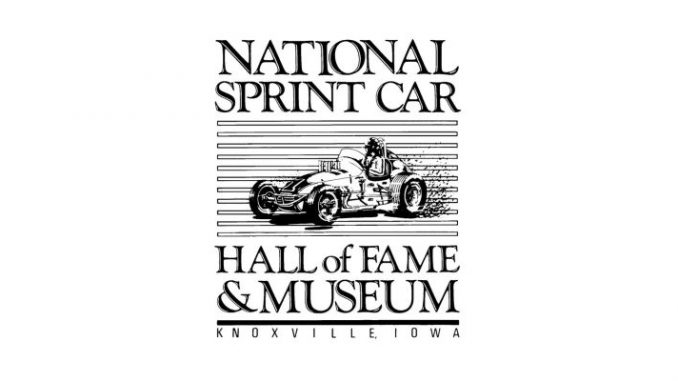 By Bob Baker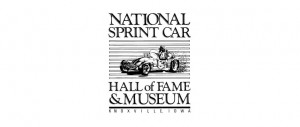 KNOXVILLE, IOWA (September 2, 2015) – The Jackson Speedway in Jackson, Minnesota, will host the "National Sprint Car Museum Madness" program on Friday, September 4, in conjunction with the FVP-sponsored National Sprint League (NSL) Jackson Nationals preliminary night of sprint car racing.  The museum will be giving away sprint car-related prizes from its museum store to many lucky fans in attendance.
Said museum curator Tom Schmeh today, "For me personally, I haven't been to Jackson Speedway since 1987.  It will be fun to get back up there for the NSL-inspired rejuvenation of the Jackson Nationals.  In fact, I love that the NSL has posted the list of past Jackson Nationals winners recently.  It is an incredible list of champions, including National Sprint Car Hall of Fame inductees Bobby Davis, Jr., Doug Wolfgang, Bobby Allen, Steve Kinser, and Rickey Hood.  Interestingly enough, Hall of Famers Danny Lasoski and Sammy Swindell will both be present this weekend looking for their first Jackson Nationals title.  Museum volunteer Jim Harris of Omaha, Nebraska, will be joining me as we give away a lot of neat prizes to many of those on-hand for this special annual event.  If you are sprint car fan in Minnesota or northern Iowa, you will want to be at Jackson this weekend, especially on Friday night, for the winged 410-cubic-inch sprint car races and Museum Madness."
The list of past Jackson Nationals champions, as provided by the NSL, is as follows:
1979 Marv DeWall
1980 Jack McCorkell
1981 Jack McCorkell
1982 Don Reiners
1982 Curt Thurmer (6-cylinder)
1983 Rocky Hodges
1984 Bobby Davis, Jr.
1985 Doug Wolfgang
1986 Bobby Allen
1987 Doug Wolfgang
1988 Steve Kinser
1989 Rickey Hood (410), Brett Geldner (360)
1990 Tim Monson
1991 Gary DeWall
1992 Tim Monson
1993 Doug Wolfgang
1994 Brian Schnee
1995 Lou Kennedy, Jr.
1996 Doug Wolfgang
1997 Lou Kennedy, Jr.
1998 Jake Peters
1999 Rob Tvedte
2000 Randy Nygaard
2001 Tim Monson
2002 Jake Peters
2003 Travis Whitney (360), Terry McCarl (410)
2004 Matt Folstad (360)
2005 Terry McCarl (410), Scott Winters (360), Wayne Johnson (410)
2006 Dusty Zomer (ASCS), Gregg Bakker (360), Bret Mellenberndt (Non-winged), Chris Graf (IMCA)
2007 Gregg Bakker (ASCS), Jeff Metli (305), Curt Lund (IMCA)
2008 Billy Alley (JSTS), Casey Friedrichsen (305), Jason Tostenson (IMCA)
2009 Jake Peters (360), Casey Friedrichsen (317)
2010 Lee Grosz (360), Casey Friedrichsen (305)
2011 Jason Johnson (360), Alan Ambers (305)
2012 Gregg Bakker (360), Bill Boles (305)
2013 Brian Brown (360)
2014 Matt Covington (360)
Those individuals interested in learning more about the "National Sprint Car Museum Madness" special events are urged to visit www.sprintcarhof.com, while those interested in the National Sprint League should visit www.nationalsprintleague.com.