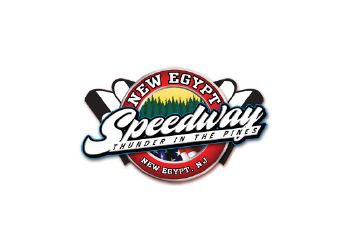 From Bob Miller
New Egypt, NJ — (November 5, 2015) — The sixth annual presentation of the Pioneer Pole Buildings Jersey Rush will return to the New Egypt Speedway on Tuesday night, August 23 with a rain date of Wednesday night, August 24. The very popular Jersey Rush event began in 2011 when the 410 Sprints and Modifieds came together for a double-header racing program. JJ Grasso won the 410 sprint feature in the first Jersey Rush as Billy Pauch went on to win the Modified feature. The New Egypt Speedway is an exciting setting for this event and great track conditions made the 2015 event a real thriller.
This event also offers a pre-race Meet and Greet when race fans are invited into the pits from 5 to 6 PM. This is a great opportunity for fans to get an up close look at the cars and collect autographs from their favorite drivers prior to the high speed racing program.
The Tuesday, August 23 Jersey RUSH 6 will get underway at 7:30 PM with gates opening at 5 PM.
We welcome the return of Pioneer Pole Buildings as a sponsor of the Jersey Rush 6 and plans are already underway for building and even bigger show in 2016.
Be sure to include this date on your must see racing events of 2016. It all takes place at the New Egypt Speedway in New Egypt, NJ, Tuesday night, August 23, rain date, Wednesday, August 24.
Past Jersey Rush feature winners include:
Sprints Winner/Modified Winner
2011 JJ Grasso/Billy Pauch
2012 Daryn Pitman/Jimmy Horton
2013 JJ Grasso/Billy Pauch
2014 Ryan Smith/Billy Pauch
2015 Greg Hodnett/Duane Howard
2016
For the sixth year, the Pioneer Pole Buildings Jersey Rush is a co-promotion between Lenny, Danny and Davey Sammons and Bob Miller.