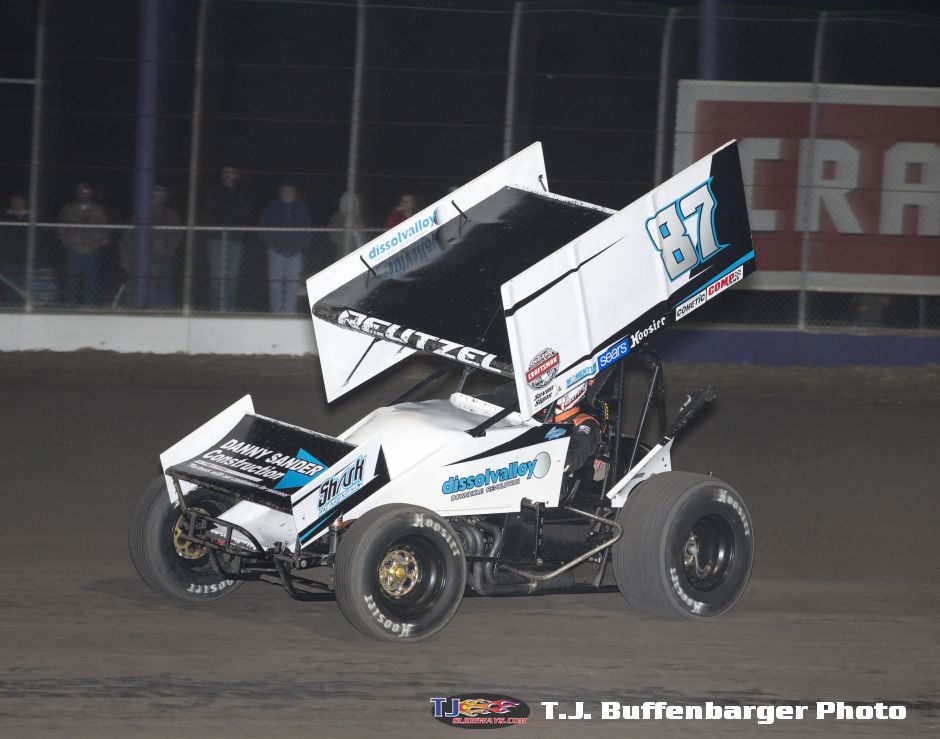 Lonnie Wheatley
CLUTE, Texas (March 17, 2016) – Kickoffs in Texas.  It's a definitely a familiar term in the Lone Star state.
This is a different type of kickoff though, as Aaron Reutzel launches his campaign for a second consecutive Lucas Oil ASCS National championship with this weekend's trio of Texas events.
It all starts with Thursday's series debut at Waco's Heart O' Texas Speedway before moving on to Mesquite for Friday and Saturday's Devil's Bowl Spring Nationals.
With 16 nights of action already in the books for Reutzel in 2016, he is ready to defend his title aboard the Shark-powered Dissolvalloy Downhole Revolution/BC Fundz No. 87 Triple-X Sprint Car.
"We're ready for some races that count, we've been looking forward to it," Reutzel commented.
A Waco winner in Regional action in 2011, Reutzel has finished third in his most recent pair of outings at Heart 'O Texas Speedway.  His last visit there was in 2014.
"Since they put the banking in, it's a racy place," Reutzel comments.  "It usually slicks off some, so it should make for a good show."
The driver of the Wren Motorsports/Momentum Racing Suspensions machine has also been strong in recent Devil's Bowl runs.  While inclement weather plagued many of last year's scheduled Devil's Bowl events, Reutzel claimed finishes of eighth and sixth at last October's Winter Nationals.
"Devil's Bowl can be tough, it usually either goes really good or really bad," Reutzel said.
This weekend's set of events marks the first of two weekends for Reutzel and the Danny Sander Construction/ButlerBuilt team to race in his home state with events at Paige and Cleveland next weekend.
Reutzel opened last year's championship campaign with a victory on opening night and hopes to make it two years in a row tonight at Waco.
"We're looking to get off to a strong start and set the tone early," Reutzel said of beginning his title defense.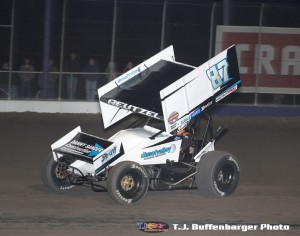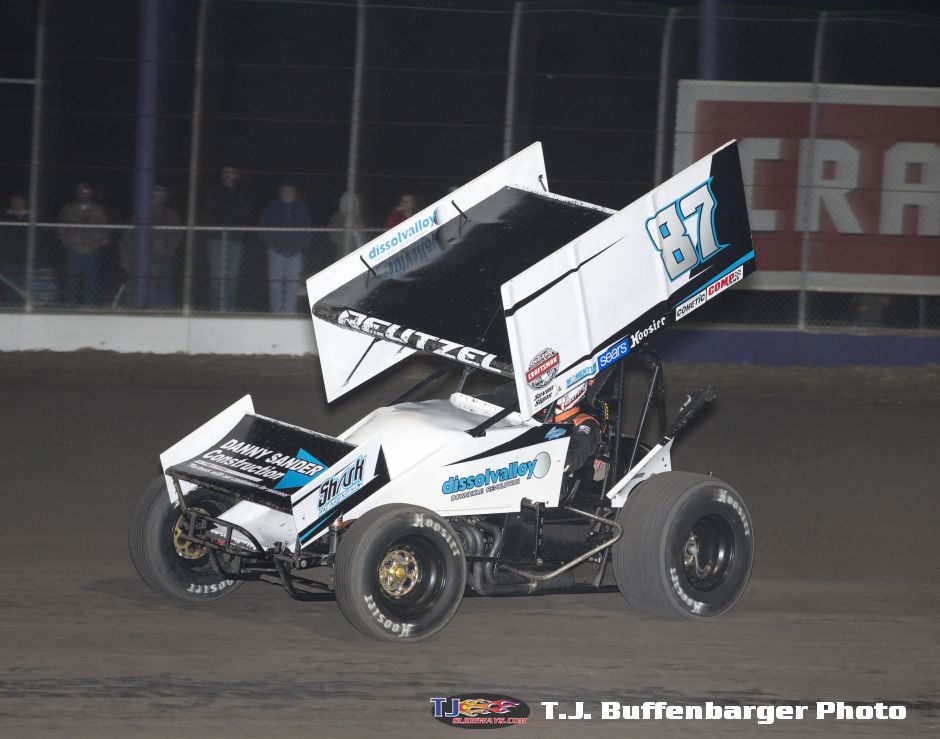 While Reutzel posted a series-best seven feature wins en route to capturing the 2015 championship aboard the Wright Way Logistics/Walker Performance Filtration entry by 49 points, he points out a key factor in repeating.
"While we had seven wins, we also had several DNF's along the way," Reutzel explains.  "We have to eliminate those, minimize the parts failures and little mistakes.  If we can do that, we'll have a real good shot at another title."
It all begins tonight at the Heart O' Texas.
Up Next: Lucas Oil ASCS National Tour opener at Waco's Heart O' Texas Speedway on Thursday, March 17, before moving on to Devil's Bowl Speedway near Dallas for the Devil's Bowl Spring Nationals on Friday and Saturday, March 18-19.
Keep Track:  Keep track of Aaron Reutzel's on-track action including schedule and results at http://www.aaronreutzelracing.com/, on Facebook at https://www.facebook.com/pages/Aaron-Reutzel-Racing/117666254913127 or on Twitter at @AaronReutzel.  You can also e-mail Aaron at aaronreutzel@yahoo.com.
If you would like Aaron Reutzel Racing press releases e-mailed directly to you, send your e-mail address to Lonnie Wheatley at lonniewheatley@gmail.com.
Penning the recurring series of "The Wheatley Chronicles" articles on www.sprintcarmania.com, Lonnie Wheatley provides media, public relations and more for select tracks, drivers and events.  For more information, Wheatley may be contacted at lonniewheatley@gmail.com.