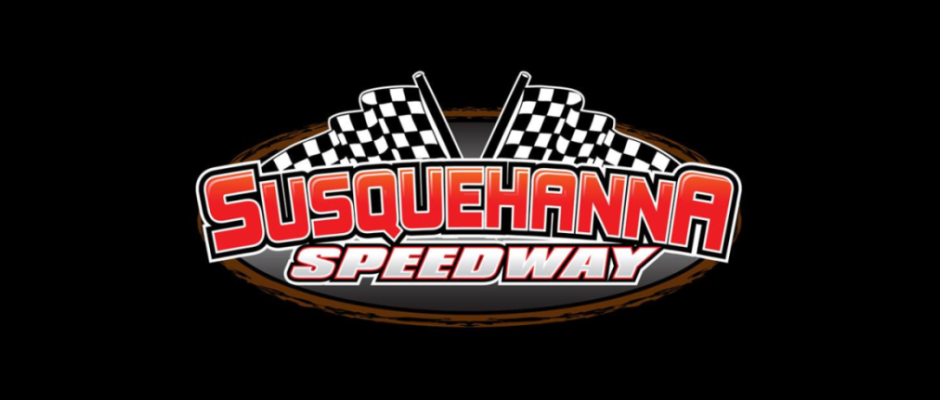 From Brad Vores
Susquehanna, PA — (April 2, 2016) — Veteran driver Rich Eichelberger visited victory lane in Saturday night's 25-lap Credit Connection Auto Sales Super Sportsman feature at Susquehanna Speedway.
After Timmie Barrick set the pace through the first 12 laps, Eichelberger put his Lobar Inc. #8 machine out front and never looked back as he went onto score yet another win in his storied racing career.
Barrick followed the Dillsburg racer home in second but was disqualified after failing post race tech. Barrick was credited with 18th, the final car to finish the event.
Chad Criswell was moved up to second place trailed by Hard Charger Scott Dellinger, Russ Mitten and Tony Jackson with Rick Barr, Jay Fannasy, opening night winner Gregg Foster, Scott Geesey and Mike Enders completing the top 10 finishers.
Heat winners for the 27 Credit Connection Auto Sales Sportsman were Enders, Barrick and Criswell with Lanny Hake winning the consolation.
Pottstown racer Randy Stoudt put the famous Leinbach Racing #NINE back in the winners circle after taking the 20-lap 358 late model feature win.
Stoudt took control from Matt Murphy with five laps down and raced to the win ahead of last week's winner Gene Knaub, Chase Billet, Ralph Morgan, Jr. and Murphy.
Completing the top 10 were Cam Zeigler, Grant Adams, Kyle Lear, Scott Richwine and Cameron Benyou.
Lear and Knaub were heat race winners for the 20 cars pitside.
Susquehanna Speedway
Susquehanna, PA
Saturday April 2, 2016
Super Sportsman Feature (25 Laps): 1. 8- Rich Eichelberger, 2. 7B Timmie Barrick, 3. 55C Chad Criswell, 4. 30 Scott Dellinger, 5. 77 Russ Mitten, 6. 17J Tony Jackson, 7. 00 Rick Barr, 8. 222 Jay Fannary, 9. 32 Gregg Foster, 10. 41 Scott Geesey, 11. 3B Mike Enders, 12. 54 Doug Dodson, 13. 58 Paul Miller, 14. 83 Bruce Buckwalter, 15. 77W Tom Wycroff, 16. 10 Troy Rhome, 17. 20W Davey Walsh, 18. 14 Nate Young, 19. 19 Devin Beidel, 20. 75 Kenny Edkins, 21. 99G Scott Grace, 22. 11S John Stoll Jr., 23. 91 Lanny Hake 24. 42 Troy Hockenberry