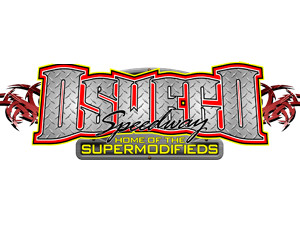 Dan Kapuscinski
OSWEGO, NY (April 4, 2016) – If you missed Oswego Speedway's Budweiser International Classic 200 for Novelis Supermodifieds on Suzuki presents SPEED SPORT on MAVTV earlier this winter, the event will re-air this Thursday, April 7 at 4 p.m. & 7 p.m. ET/PT.
The one hour broadcast, featuring the world's most unique open-wheel short track racecars and the richest race in the world of Supermodified racing, will display 34 of the best open-wheel drivers in the country battling for 200-laps and a total purse of over $100,000.
The 59th annual International Classic broadcast will be led in the analyst's booth by motorsports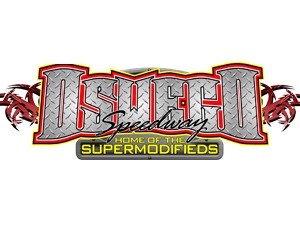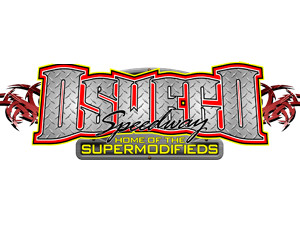 broadcasting veterans Ralph Sheheen and Derek Pernesiglio.
Oswego Speedway Public Relations Director and former Novelis Supermodified driver Dan Kapuscinski, who finished 5th in the 2006 edition of the International Classic, will provide insight and reports from pit lane.
Top Supermodified racers Michael Barnes and Dave Danzer will lead the International Classic field to the green in Thursday night's broadcast after time trialing on the front row of the 200 ahead of former Classic champions and Supermodified veterans Otto Sitterly, Bob Bond, Tim Snyder, Hamilton, and Gosek.
MAVTV features all things in American Real Motorsports including ASCS Sprint Car Racing, ATV Pro MX, and The Dave Despain Show.
For more information on MAVTV as well as Suzuki presents SPEED SPORT visit online at www.mavtv.com and www.nationalspeedsportnews.com.
Oswego Speedway's 2016 racing season opens on Saturday, May 14 featuring the Novelis Supermodifieds, Pathfinder Bank SBS, as well as the RoC Modified Richie Evans Memorial 61.
For more information on Oswego Speedway visit online at www.oswegospeedway.com, follow on Twitter @OswegoSpeedway, or like on Facebook at facebook.com/OswegoSpeedway.
Oswego Speedway – SUZUKI PRESENTS SPEED SPORT on MAVTV
Thursday 4/7 4:00pm & 7:00pm ET/PT – Budweiser International Classic 200 for Novelis Supermodifieds
About Oswego Speedway: Oswego Speedway, a sports entertainment company, is a 5/8 mile semi-banked pavement racing oval located off the shores of Lake Ontario in scenic Oswego, NY. Oswego Speedway has been a continuously run weekly racing venue since August, 1951. The premier open-wheel pavement short track cars in the world, Supermodifieds, run weekly at Oswego Speedway making Oswego the only weekly Supermodified racing venue in the world. The Small Block Supermodifieds accompany the full blown Supers on a weekly Saturday night schedule which runs from May through September. Oswego Speedway is mentioned in racing circles as the "Indy of the East," as no fewer than a dozen past and present competitors have competed at the famed Indianapolis Motor Speedway including Mario Andretti, arguably the greatest driver of all time, two-time Indy 500 champion Gordon Johncock, along with former International Classic Champions Bentley Warren, Joe Gosek, and Davey Hamilton.