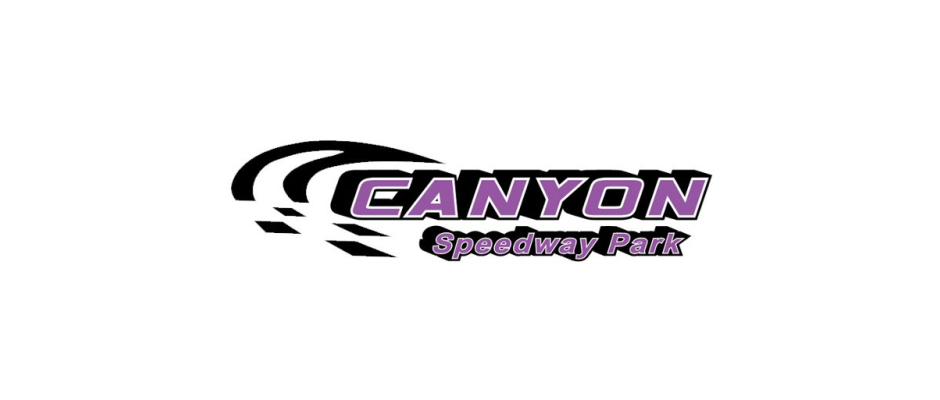 From Lonnie Wheatley,
Peoria, AZ — (April 12, 2016) — Racing fans will get a double dip of Sprint Cars as action continues this Saturday night atop the 1/3-mile Canyon Speedway Park clay oval near Phoenix.
The winged Sprint Cars of the ASCS Southwest Region headline Saturday's card that fires off at 7:00 p.m. with the NAPA Non-Wing Sprint Cars making their first CSP appearance as well.
Along with both winged and non-wing Sprint Cars, Saturday's tilt also features Allscapes IMCA Stock Cars vs SCRA Stock Cars, Micro Sprints and Dwarf Cars.
Saturday's event marks the second ASCS Southwest Sprint Car stop of the year at CSP after Washington-state native Logan Forler raced to victory lane ahead of South Dakota's Dusty Zomer and Phoenix shoe J.T. Imperial on March 12.
Zomer, Bob Ream, Jr., and eight-time ASCS Southwest champion each enjoyed CSP victory lane in 2015.
Gunning for that ninth consecutive title, Las Cruces' Ziehl is out to the ASCS Southwest points lead by just 15 points over Ream, Jr., with Forler, Colton Hardy and Imperial among the current top five.
In the non-wing ranks, Matt Lundy became the first two-time winner of 2016 with the NAPA Non-Wing Sprint Cars with an April 2 triumph at Central Arizona ahead of Josh Shipley and Tanner Grau.
In the Allscapes IMCA Stock Cars vs. SCRA Stock Car ranks, George Fronsman has won two of the past three feature events to jump out to the early CSP points lead ahead of Cody Center, Speedy Madrid, Lonnie Foss and Marlowe Wrightsman.
The Micro Sprints have reeled off five different winners in the last five events with Ray Herrera the most recent victor after Dustin Cormany, Paul Martin, Tyler Merrill and Colton Hardy topped previous events.
Cory Brown topped the most recent Dwarf Car feature on April 2 to deny Ed Schule a third consecutive victory.
Tickets for Saturday's action are just $16, with a $3 discount for Military, Seniors and Students. Children ages 7-12 are $6, with children 6 and under admitted free. VIP passes are available for $20.
Hotel Information can be found at http://www.canyonspeedwaypark.com/fan-info/lodging/ or by calling Holiday Inn Express at 623-853-1313.
To keep up on all the latest news and happenings, sign up for Canyon Speedway E-News. The track update registration can be found at the top of the www.canyonspeedwaypark.com home page.
The entire 2016 Canyon Schedule can be previewed online at http://www.canyonspeedwaypark.com/schedule/.
Canyon Speedway Park is located in north Peoria, AZ, off Lake Pleasant Parkway, then 1.3 miles west on Carefree Highway. For more information, contact the track at 602-258-RACE (7223) or check online at www.canyonspeedwaypark.com.