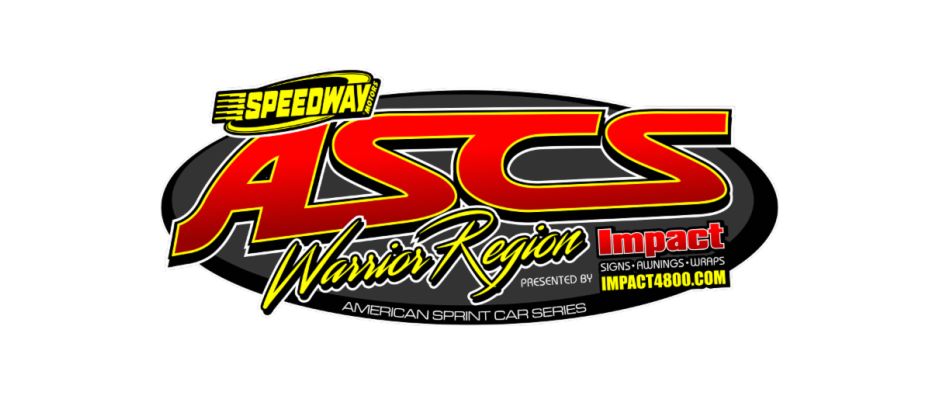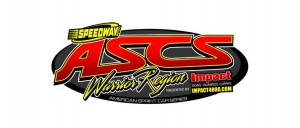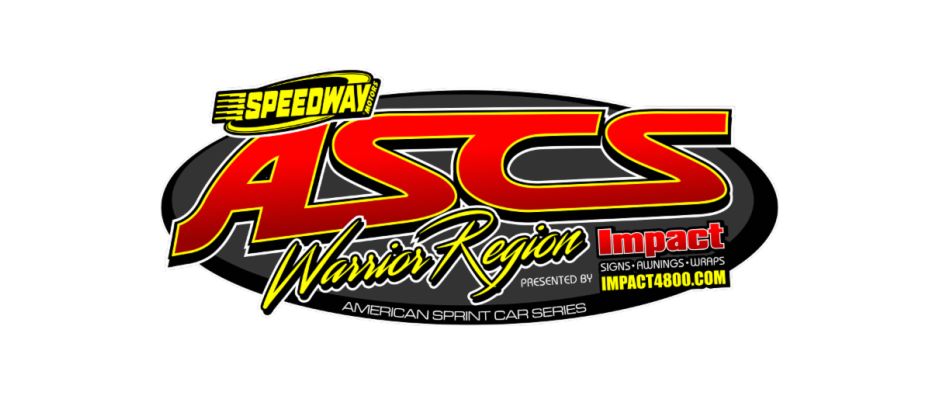 By Bryan Hulbert
TULSA, Okla. (May 31, 2016) After Mother Nature cut short the Speedway Motors ASCS Warrior Region presented by Impact Signs, Awnings, and Wraps on April 29 at the Callaway Raceway in Fulton, Mo., the series will return to the Missouri oval on Friday, June 3 for the makeup date.
On a roll as of late, Jonathan Cornell has parked the Kiowa Line Builders No. 28 in Victory Lane in the last two ASCS Warrior Region outings. The season's eighth outing, Cornell leads the 2016 standings by 135 points over Evan Martin. Cody Baker holds third with Danny Thoman and Austin Alumbaugh making up the top-five in tour standings.
Tyler Thomas holds sixth with Tyler Blank, Kyle Bellm, Chris Morgan, and Broc Elliott completing the top-ten.
Since 2014, two nights have been completed at the Callaway Raceway with Jack Dover and Jonathan Cornell each scoring wins. Being that this Friday is rescheduled, the night's program will be a complete show with all drivers drawing in for Heat Race lineups.
Friday, June 3 gates will open at 5:00 P.M. with Hot Laps getting underway at 7:00 P.M. (CT). Along with the Speedway Motors ASCS Warrior Region presented by Impact Signs, Awnings, and Wraps, the night will include A-Mods, B-Mods, ULMA Limited Late Models, Sportsman, Hornets, and Junior Hornets. Admission is $17/ Seniors 60 and over get in for $16 with kids 7-12 admitted for $5. Kids six and under are free into the grandstands. Callaway Raceway is located at 7419 County Road 405 in Fulton, Mo. For more information on the Callaway Raceway, call (573) 592-7795 or (573) 642-6580 or log onto
http://www.callawayraceways.com
.
The Warrior Region of the American Sprint Car Series is brought to race fans by Speedway Motors and presented by Impact Signs, Awning, and Wraps. Get more information on these companies at http:/www.speedwaymotors.com and
http://www.impact4800.com
. The High Point Driver of the Night if presented by Tiger Towing.
For continued updates on the Speedway Motors ASCS Warrior Region presented by Impact Signs, Awnings, and Wraps, log onto
http://www.ascsracing.com

Quick Notes:

ASCS Warrior Region at Callaway Raceway:
7/4/2014 – Jonathan Cornell
7/3/2015 – Jack Dover

2016 ASCS Warrior Standings (Top 10): 1. Jonathan Cornell 993; 2. Evan Martin 798; 3. Cody Baker 757; 4. Danny Thoman 724; 5. Austin Alumbaugh 674; 6. Tyler Thomas 667; 7. Tyler Blank 510; 8. Kyle Bellm 477; 9. Chris Morgan 475; 10. Broc Elliott 464;

2016 Winner(s): Jonathan Cornell 2; Brandon Hanks 2; John Carney II 1; Brian Brown 1; John Carney II 1;