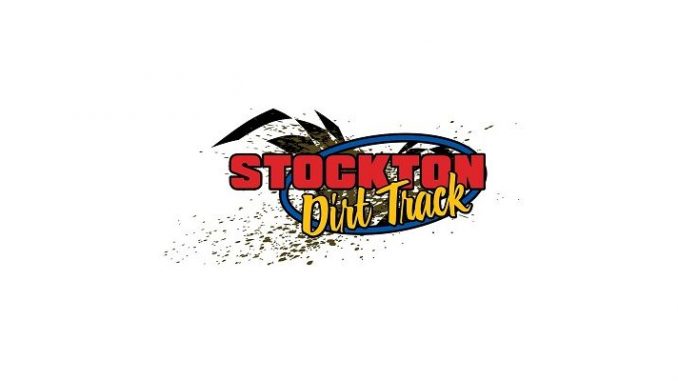 By Gary Thomas
Stockton, CA – June 1, 2016…After raining out on May 21 the Stockton Dirt Track & King of the West 410 Sprint Car Series are happy & excited to reschedule the inaugural running of the Salute to LeRoy Van Conett for Sunday July 10.
As previously scheduled the Wingless Sprints presented by Hunt Magnetos will also remain on the card, for what will be a twilight show starting around an hour earlier than normal to get everyone on the road at a decent hour. The event held to honor eight-time Northern Auto Racing Club champion & National Sprint Car Hall of Famer LeRoy Van Conett was put on hold due to persistent rain showers on May 21. Despite the wet weather it didn't fully dampen the spirits of Stockton Dirt Track promoter Tony Noceti.
"The rain on May 21 was definitely a bummer, but we knew that this is one event we had to make up," he said. "Being able to honor a figure like LeRoy Van Conett is pretty special and we're excited to hold the event now on Sunday July 10. There isn't a lot of Sunday racing in California, but fans have always asked about it, so we hope everyone comes on out. We'll start the show a little earlier and streamline the program to get everyone home early. We hope the Salute to LeRoy Van Conett becomes an annual event here at the Stockton Dirt Track."
A special ticketing offer is also being put in place for the Salute to LeRoy Van Conett Sunday showcase in July. Fans that pre-purchase their tickets can save $5 as opposed to buying them at the gate. To pre-order your tickets for will call pickup simply contact 916-370-9417.
Pre-sale lower deck tickets for July 10 cost $15 & pre-sale upper deck tickets cost $20. Kids 10 & under are free in the lower deck. Fans that pre-buy their tickets will also be allowed to enter the grandstands early through a special gate. Seating in both the lower & upper deck is first come first serve. Adult tickets on the day of the race will cost $20 for the lower deck & $25 for the upper deck.
The rescheduled date takes place one night after the King of the West 410 Sprint Car Series competes at the Keller Auto Speedway in Hanford. The July 9 & 10 double header weekend becomes another part of an already action packed summer of racing for the series. The July 10 make-up date is also ironically the birthday of the late great Gary Patterson, who we pay tribute to later this year in Stockton.
KWS will also invade the Stockton Dirt Track prior to that on Saturday June 18 for the upcoming Jimmy Sills Classic, which is a part of the San Joaquin County Fair. With paid admission to the fair, upper deck grandstand tickets cost $10 & lower deck tickets are $5. Pre-sale race tickets to be held at will call & picked up on day of race can be purchased by also calling 916-370-9417.
Adult fair admission is $10, kids 6-12 will be $5 and children 5 & under are free. Seniors, students & military with id cost $7. Fair admission can be pre-bought at https://sanjoaquinfairgrounds.com/fair/ & features a $2 discount until June 14 using the code 2off at checkout.
The Stockton Dirt Track is a lightning fast 3/8 mile clay oval located on the San Joaquin County Fairgrounds in Stockton, California. The physical address is 1658 S Airport Way, Stockton, CA 95206. For information on the speedway visit http://www.stocktondirttrack.com
Info on the King of the West 410 Sprint Car Series & the Wingless Sprint Car Series presented by Hunt Magnetos can be found at http://www.racepmg.com