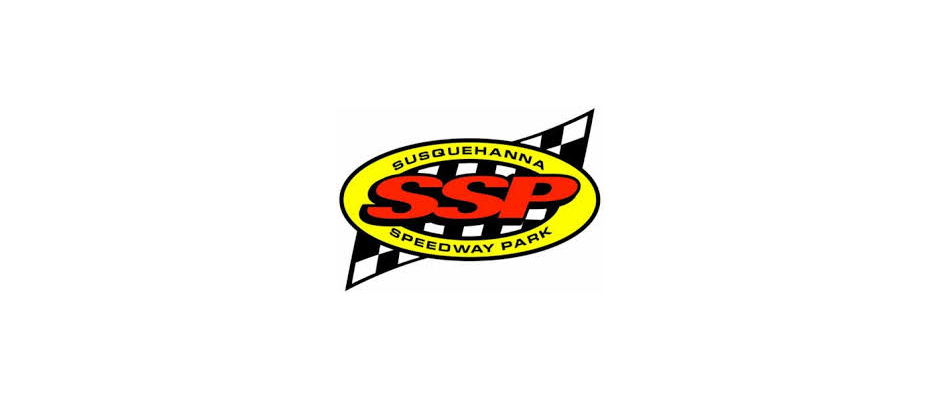 Josh Weller out-dueled point leader Davie Franek during Saturday night's 25-lap URC/358 Sprint Challenge at Susquehanna Speedway and went onto score his second URC win of the season.
Franek, the winner in URC action Friday night, started on the pole and led lap one before Mark Smith went out front and led the next two circuits.
Franek regained the lead from Smith on the fourth tour and was leading Smith on the ninth lap when Smith slowed on the speedway to bring out a caution.
Following a caution on an attempted double file restart, a single file restart saw Weller, of Mertztown, PA jump to the outside of Franek and won the race off the second corner to take the lead  with 11 laps down and he would never look back in scoring the win aboard his No. 63 Sprint.
Franek rode home in the runner-up spot ahead of Robbie Stillwaggon with Doug Hammaker coming from his 13th starting spot to finish fourth, the highest finishing 358 sprint car in the field. Derek Locke finished fifth as Eric Tomecek, Curt Michael, Justin Whittall, Steven Drevicki and Dave Betts completing the top ten finishers.
Jordan Givler, Stillwwaggon and Weller won heats for the 27 Sprint cars.
Hanover, PA racer Dan Zechman led flag to flag tto pick up his first win of the year in the 25-lap 358 late model feature.
Zechman started on the pole and would dominate the feature, becoming the fifth different winner this season as he took the checkered flag over Shaun Jones, ninth-starting and point leader Randy Christine, Jr., Steve Billet and 16th starter Chase Billet.
Completing the top ten finishers were Dave Latsha, Mark Billet, Randy Stoudt, Jake Jones and Matt Murphy.
Heats for the 19 late models were won by Shaun Jones and Cameron Benyou.
Robbie Carroll started second in the 15-lap Road Warrior feature and also became that divisions fifth different winner.
Carroll led lap one before Justin Cardasso led the next two laps but Carroll went back out front on lap four and drove to the win over Cardasso, Daryl Sipe, Travis Brown and Lee Redman.
Cardasso and Carroll were heat winners for the 13-car field.
It will be another big two day racing program at Susquehanna Speedway as the Heavy Equipment Loaders & Parts Inc. /Nouse Signs 358 Sprint Summer Series will highlight the Saturday, August 20 racing program. The Credit Connection Auto Sales Super Sportsman, Xtreme Stocks and Classic Car Series will share the program with the 358 Sprint cars. Pits open at 4PM, Grandstands at 5PM and Racing at 7PM
Then on Sunday, August 21, the BAPS Coatings & Supplies 410 Sprint Car Series will be back in action as the 410 Sprint cars go in the Justin Snyder Salute to the Troops event. The Sprint cars will be going after the $5,000 top prize. The PASS/IMCA 305 Sprints will also be on the program. Pits open at 4PM, Grandstands at 5PM and Racing at 7PM.
Fans are reminded to check out www.susquehannaspeedway.net for the latest news and results and follow Susquehanna Speedway on Twitter and Facebook.
SUSQUEHANNA SPEEDWAY RACE RESULTS 8/13/16
URC 36/358 SPRINT CHALLENGE (25 LAPS).
1. Josh Weller, 2. Davie Franek, 3. Robbie Stillwaggon, 4. Doug Hammaker, 5. Derek Locke, 6. Eric Tomecek, 7. Curt Michael, 8. Justin Whittall, 9. Steven Drevicki, 10. Dave Betts, 11. Chris Coyle, 12. Jake Eldreth, 13. Ryan Kissinger, 14. Brett Michelski, 15. George Suprick, 16. Chris Frank, 17. Mark Sasso, 18. Jordan Givler, 19. Jimmy Stitzel, 20. Dwight Leppo, 21. Jason Clauss, 22. Mark Smith, 23. Adam Carberry, 24. Ryan Higgins.
Did Not Qualify: Jason Cherry, Jonathon Swanson, JR Berry.