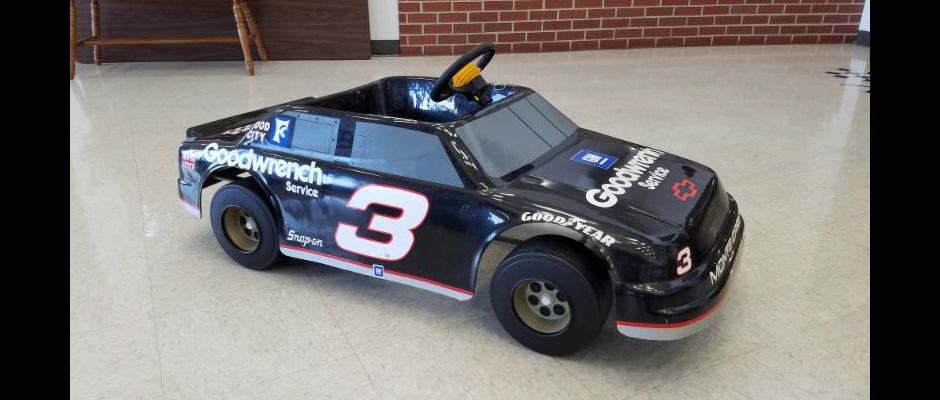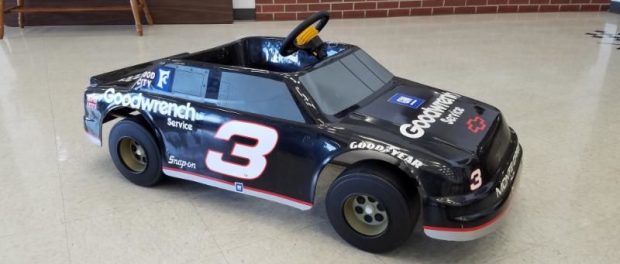 From Bob Baker
KNOXVILLE, Iowa (October 20, 2016) – Once again, the National Sprint Car Hall of Fame & Museum in Knoxville, Iowa, will be teaming up with the National Dirt Late Model Hall of Fame in Florence, Kentucky, and the DIRT Motorsports Hall of Fame in Weedsport, New York, to host a fundraising auction for all three museums during the World Finals in Charlotte, North Carolina. This year's auction will be held on Saturday, October 29, at the Z-Max Dragway pavilion at the Charlotte Motor Speedway and it will begin at 12 Noon.
Alabama state champion auctioneer Brian Davenport will be the guest auctioneer at the live auction of a wide variety of autographed memorabilia, race car panels and parts, photos, and one-of-a-kind items from all three classes of race cars that will be racing at the World Finals. Featured items will include autographed race car parts from drivers with the World of Outlaws (WoO) sprint cars, World of Outlaws (WoO) late models, and DIRT modified divisions, along with many items that have been donated by faithful donors of all three Halls of Fame.
"This auction has become one of our favorites due to the diversity of the auction items. In fact, just this week, former Marion County Fairboard member Dwayne Robuck donated a Dale Earnhardt, Sr., NASCAR pedal car for the auction,", stated Bob Baker, executive director of the National Sprint Car Hall of Fame & Museum. "Last year we raised a good amount of money for all three Halls, but just as importantly, everyone left with some really great World Finals souvenirs that you can only find at these type of fund-raising auctions."
The Z-Max Dragway pavilion is located right next to the Z-Max Dragway, and is adjacent to the camping area near the front entrance to the drag strip. For more information on the various organizations, individuals are urged to contact:
National Sprint Car Hall of Fame & Museum, 641-842-6176, www.sprintcarhof.com,
National Dirt Late Model Hall of Fame, 937-233-0924, www.nationaldirtlatemodelhof.com,
DIRT Motorsports Hall of Fame, 315-374-3661, www.dirthalloffame-classiccarmuseum.com, or
World Racing Group, 704-795-7223, www.worldracinggroup.com.