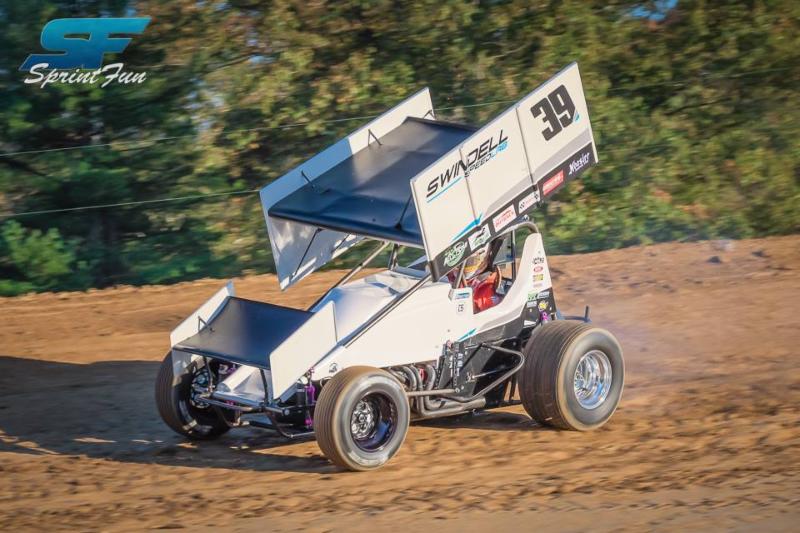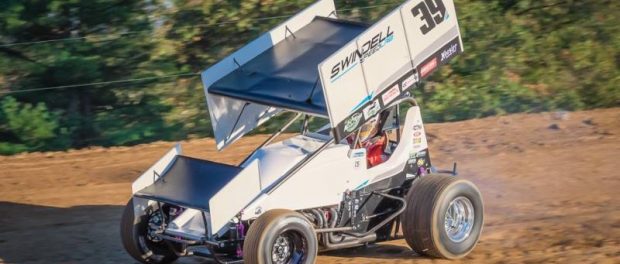 From Inside Line Promotions
GERMANTOWN, Tenn. (Nov. 22, 2016) – Kevin Swindell has shifted into a different side of motor sports in 2016.
Swindell, who became the youngest driver to win a World of Outlaws Craftsman Sprint Car Series feature when he was 17-years-old and who is the only driver to record four straight Chili Bowl Nationals victories, became an owner this year.
It began in January at the Chili Bowl, where Kevin Thomas Jr. wheeled a midget owned by Swindell and Bernie Stuebgen of Indy Race Parts to an 11 th-place finish in the B Main of the marquee event that showcased a record 336 entries.
Swindell then spent most of the season as a crew chief helping younger drivers before an opportunity to own a winged sprint car team became available.
"I lived the right choices and the wrong choices of that process and to be able to help younger driver down the right direction has been important to me," he said. "I feel like I have been able to relay how to drive the car and what to do and I think it's easier for me being a younger guy … you never want to listen to your dad. I can relay it as someone who's been there and done it, but is still in that age range."
Swindell selected rising star Spencer Bayston for a handful of starts for the Swindell Speed Lab backed team toward the end of the season and the results were outstanding. Swindell and Bayston combined to produce three top fives, including a career-best second-place finish, and five top 10s in seven races.
"It wasn't something that was planned to happen as quick as it did," Swindell said. "I wanted to put something together to have. Spencer came along and all that worked out. By the season finale we were zoned in on what we needed and were getting closer to having the car where we needed it to be."
The plan for next season is for Bayston to race approximately two dozen times and Swindell said he is open to putting another driver in the car when Bayston is racing a midget elsewhere.
"We're going to run 20-to-30 races with Spencer around the USAC schedule he's going to do with Keith (Kunz)," Swindell said. "We're looking for the right opportunity to race as much as possible the rest of the time when he's busy with the midget. We're looking for possible help to add to what we have built."
Swindell is interested in adding a crew member to the team as well as marketing partners to help offset the costs of competing. Anyone interested in joining the team can email KSR391@gmail.com.
"I want to thank everyone who has helped build this team, including my parents, Charlie and Audrey Armstrong, Robert Brown, Will Kimmel Racing, Brown and Miller Racing Solutions, Indy Race Parts, Landon Simon, Kevin Thomas Jr., Shane Fleetwood, McElhannon Racing, Howard Moore Racing, A.G. Rains and Dave Reedy at Penske to name a few," he said. "I really appreciate everyone who has continued to support me."