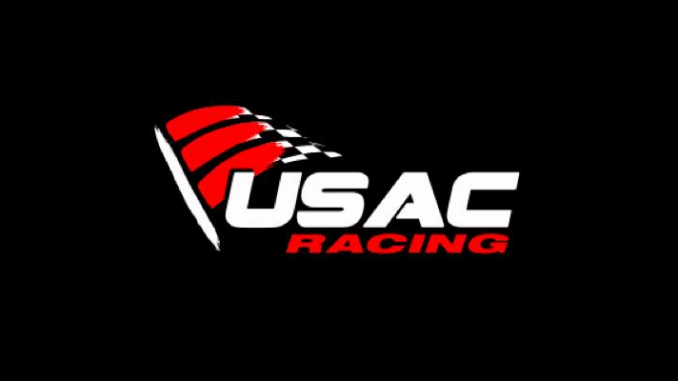 From USAC
INDIANAPOLIS (December 13, 2016) — This Saturday's "Junior Knepper 55" at the Southern Illinois Center in Du Quoin, Ill. will mark the 169th time that USAC Midget racing has occurred in an indoor arena.
Beginning with Gene Hartley's victory in the inaugural USAC race ever held on Jan. 8, 1956 in Fort Wayne, Ind., 29 different arenas have hosted USAC Indoor Midget racing.
USAC's winningest driver, Rich Vogler, leads the all-time indoor standings with 10 victories, while Sleepy Tripp, USAC's all-time leader in midget victories, has nine. Gary Bettenhausen won eight, while Mel Kenyon and Bob Wente won six and Chuck Weyant, Bob McLean and Tony Stewart each posted five.
Du Quoin is the sixth Illinois indoor venue to host a USAC Midget race, following the Chicago Amphitheater (1960-64 and 1990), Prairie Capital Convention Center in Springfield (1983-84 and 1986), Rosemont Horizon in Chicago (1986, 1988 and 1991), Metro Centre in Rockford (1987) and the Civic Center in Peoria (1987). Robbie Ray and Brad Loyet scored Ford Focus wins at the Du Quoin indoor arena in 2005, while Ricky Stenhouse, Jr. won the 2015 Midget race and this year's March winner was Shane Golobic.
Other states which have hosted indoor races are Indiana (Fort Wayne Memorial Coliseum and Expo Center, Indiana State Fairgrounds Coliseum, Hoosier and RCA Dome), Michigan (Grand Rapids Stadium), Kentucky (Louisville's Freedom Hall), Ohio (Cincinnati Gardens, Dayton's Hara Arena and the State Fairgrounds Expo Center in Columbus), Texas (Houston Astrodome), Oklahoma (Oklahoma City Sports Arena), Utah (Salt Lake City Salt Palace), Virginia (Norfolk's Scope Arena), Washington (Seattle Kingdome), Tennessee (Nashville Auditorium), Wisconsin (Milwaukee's Mecca Arena), North Carolina (Charlotte Coliseum), Nevada (Reno's Livestock Events Center), California (San Francisco Cow Palace, Fresno's Selland Arena and Sacramento's old and new ARCO Arena). Canada's Toronto Skydome also hosted a 1993 event.
Illinois veteran Bob Tattersall (Streator) captured the first USAC indoor race in the Illini state at the Chicago Amphitheater in 1960. Only three drivers have been able to score a second USAC indoor win in Illinois – Bob Wente, Bob McLean and Kevin Olson.
Nearly 30% of Saturday's entries contain Illinois drivers. Twenty one of the 74 entries are piloted by Illini, while drivers from Texas, Missouri, Ohio, Indiana, South Dakota, Iowa, North Dakota, New York, Kansas, Mississippi, California, Wisconsin, Louisiana, Oregon, North Carolina, Wyoming and Oklahoma are also entered.
Tickets are now on sale for the "Junior Knepper 55." Discounted advance general admission tickets can be purchased at http://www.usactickets.com/. No reserved seating will be available for the event; only general admission. Adult tickets are $20. Kids age 6-12 are $10. Children age 5 and under get in for FREE! Pit passes are $35.
Gates open at 1pm with hot laps scheduled for 4pm and racing set for 5pm.
If you are unable to make it to the event in person, http://www.SpeedShiftTV.com/ will be streaming the race LIVE!