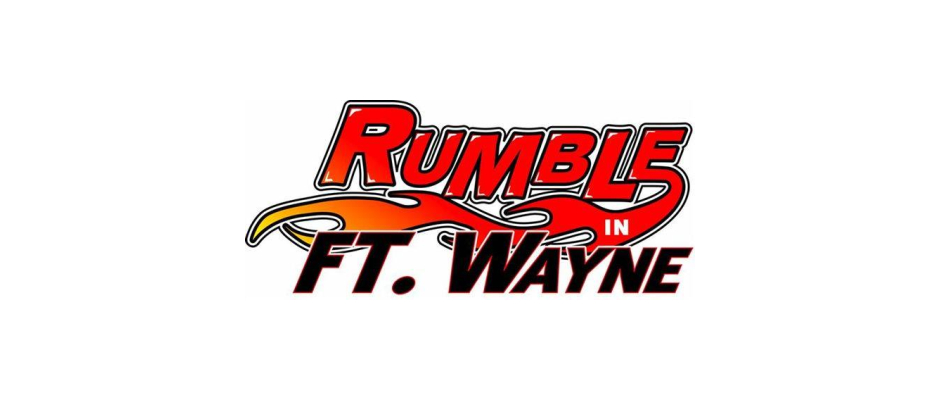 From the Rumble Series
FORT WAYNE, Ind. (December 23, 2016) — Quite a few drivers are taking advantage of next weekend's Rumble in Fort Wayne to step out of their traditional element to sharpen their reflexes and traffic skills during the off-season. While the Dec. 30 and 31 event features Midget, 600cc Midget, Go Kart and Quarter Midget competition, the entry list includes drivers from all forms of racing.
Of particular interest to them is the Go-Kart division.
Former Midwest Supermodified Association champion Charlie Schultz (Lorain, OH) calls the Rumble "a huge benefit. Indoor racing has taught me to be aggressive and quickly set up passes, as well as keeping my skills sharp in preparation for the first outdoor race". Schultz, who has advanced through several forms of racing, actually got his start on a Go-Kart in the 80's during the Marion, OH indoor racing season. He will be racing in the Senior Caged division.
Eldora Speedway Stock Car standout Jordan Conover (Forest, OH) agrees. "It helps with keeping in rhythm and just keeps the fire burning all year long". Conover, who will be stepping up to a UMP Modified this season, is no stranger to the Rumble in Fort Wayne. He has four Quarter Midget wins to his credit on the 1/6 mile concrete oval inside of the Allen County War Memorial Coliseum, but this will be his initial karting experience as he wheels a Clone Medium and Clone Heavy entry.
Dylan Woodling (Warsaw, IN) had a standout season behind the wheel of a UMP Modified and a 600cc Midget this past season and looks forward to next weekend's action in the Senior Caged division. "I keep coming back each year to race the kart, because it keeps me fresh as well as giving me the opportunity to race against many of the teams that helped shape my early career."
"I think the quick speeds and the reaction time you have to have to be competitive in indoor kart racing is very unique," stated Ricky Peterson (Rawson, OH) who recently stepped up from Go-Kart racing to 305 Sprints. He concluded, "it definitely helps keep you sharp for the outdoor season." Peterson will be joining Schultz and Woodling in the Senior Caged division.
Cap Henry (Bellevue, OH) currently competes on the rugged All Star Circuit of Champions Sprint Car trail, but got his start in Go-Karts where he ran many competitive laps during previous Rumbles. This year; however, he is taking advantage of the off-season event to do double-duty. He will be piloting a Midget as well as a Winged 600cc Midget. "It's challenging, and with the track being so small you have to be ready for any opportunity to pass while avoiding any wrecks. Winning a Rumble race is tough, that is one of the challenges that keeps everyone coming back," quipped Henry.
These five drivers will be joining 212 other entries as a complete racing program for each division is on tap each day next Friday and Saturday (Dec. 30 & 31), as the 19th annual Rumble officially closes out the 2016 racing season. Tickets will be available the days of the event and complete event information may be found on www.rumbleseries.com.