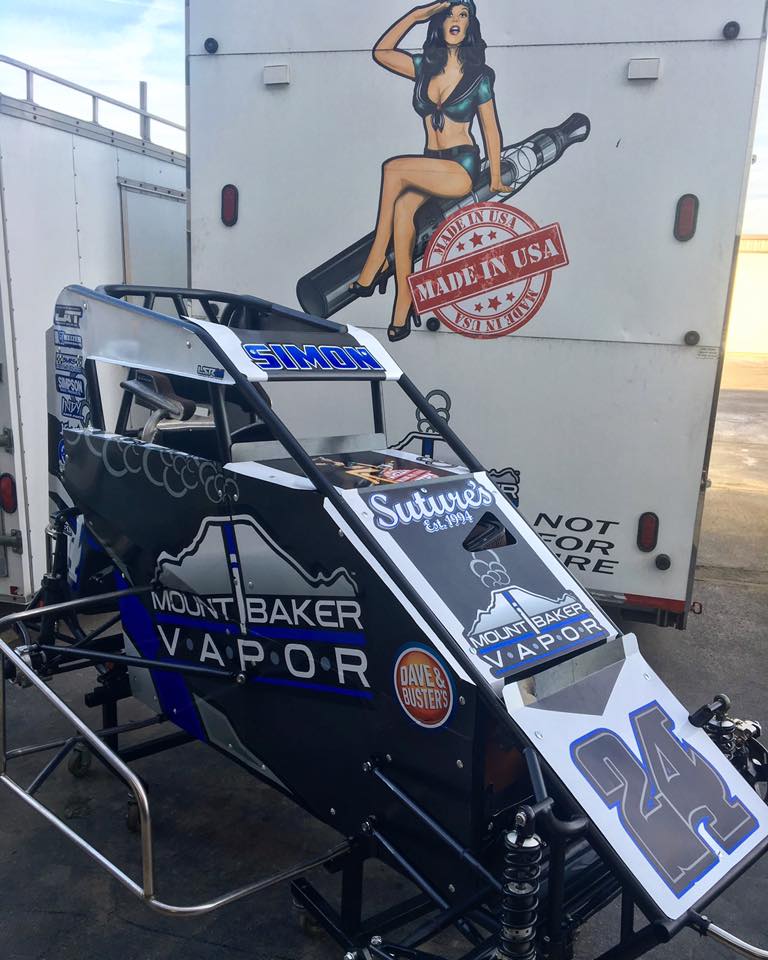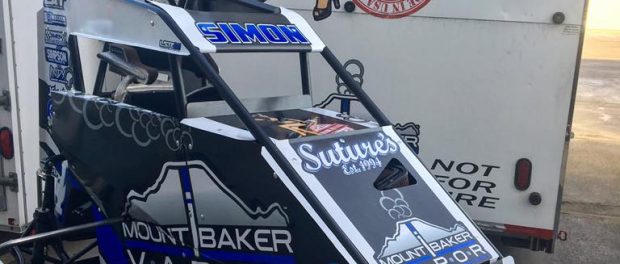 From Landon Simon Racing
INDIANAPOLIS (January 3, 2017) – Sprint Car driver Landon Simon, 27, will pilot the Mt Baker Vapor-sponsored, Esslinger-powered XXX chassis at the Chili Bowl Nationals, January 7-15. This year, the midget team is owned by Simon and operated out of the Landon Simon Racing stable in Brownsburg, Ind. The current Indianapolis-based driver will represent his home state of Ohio for the sixth Chili Bowl Nationals to date; his third with Mt Baker Vapor on board and his first as a midget car owner.
This is the 31st annual running of the Chili Bowl Nationals presented by General Tire and held at the River Spirit Expo Center in Tulsa, Okla. The Chili Bowl is one of the largest indoor racing events in the world. The list of entries currently stands at a record-breaking 363.
"With Landon Simon and Mt Baker Vapor, the enthusiasm goes both ways," said James Thompson, co-owner of Mt Baker Vapor. "He's brought a lot of excitement to the crowds and our brand in the past years. I think his new midget car is going to bring Landon to the next level. The 2017 Chili Bowl marks a game-changing new era for LSR and Mt Baker Vapor."
For the first time ever, Mt Baker Vapor will showcase their products as a vendor in the tradeshow all week.
Along with primary sponsor Mt Baker Vapor, the team is partnering with Dave and Busters Tulsa for the 5-day event, conveniently located a short drive from the Tulsa Expo Center where the Chili Bowl will take place.
Also for the first time, Suture's Bar has stepped up to the plate and joined in on the Chili Bowl fun as an associate sponsor for the event.
"I'm ready to kick-off the 2017 season in Tulsa with Mt Baker Vapor, Dave & Busters and Suture's Bar. It's been a very busy couple of months getting these midgets ready for Chili Bowl and I couldn't be more excited to get the week started," said Simon.
Practice will be held Monday January 9 with preliminary events January 10-13, followed by the $10,000 to win main event Saturday, January 14. Fans can watch LIVE via Racin Boys PPV at www.RacinBoys.com