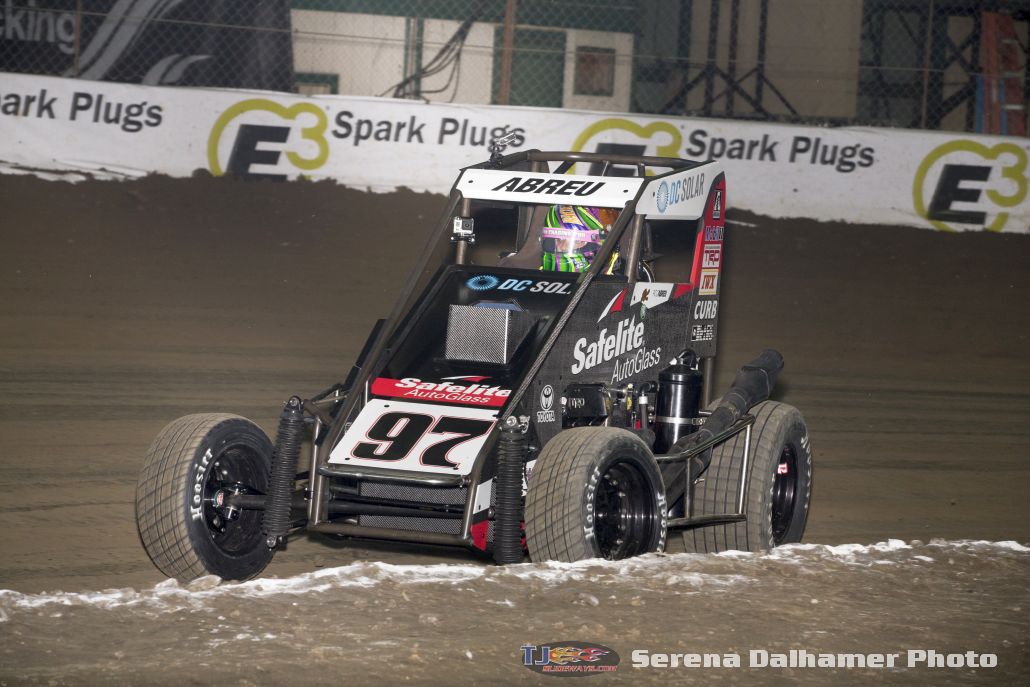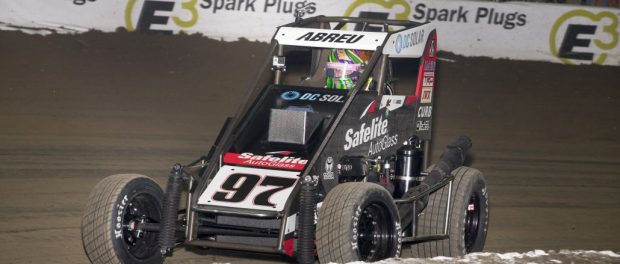 Its been a busy day with schedules and news while trying to wrap up news from Tuesday's prelminary event at the Chili Bowl Nationals. Here are my picks for Wednesday's program.
Picks to lock in on Wednesday
Rico Abreu: The two time and defending champion of the Chili Bowl Nationals seems like an obvious place to start. Abreu's pace during races at the Chili Bowl is thrilling and effective enough for him to win the past two Chili Bowls. If Abreu can keep luck on his side everything else points to him being locked into Saturday's feature through the preliminary night.
Sammy Swindell: Until Sammy Swindell stops competing at the Chili Bowl he is likely to be named among the favorites. With the most Chili Bowl victories of all time Swindell, but as not taken golden drillers back to Tennessee since 2009. Swindell should be highly motivated to take care of business tonight.
Chris Windom: Windom was one of the best drivers at the end of last year picking up wins in midget, sprint car, and silver crown competition. In particular Windom's victory at the Kokomo Klash was eye opening. I expect Windom to carry that momentum over to Wednesday night at the Chili Bowl to lock into Saturday's A-Main.
Dark Horses
Brent Beauchamp: Normally you wouldn't expect someone who won a feature during Indiana Sprint Week last year to fly under the radar at the Chili Bowl. Beauchamp is sneaky good often flying under the national radar. I wouldn't be surprised if Beauchamp backed up his Saturday feature appearance in 2010 with one in 2016.
Gary Taylor: Taylor is the safest dark horse pick you can make at any big race. I'm not sure how many times Taylor has to surprise me before moving off the dark horse list. Either way placing him here always makes for a good story.
Colten Cottle: Solid in sprint cars and midgets Cottle is one of the drivers that could fly under the radar right into a transfer position. It's tempting to go with more household names at the Chili Bowl, but history shows sticking to drivers with extensive midget experience is a good idea. I think Cottle will surprise some people tonight.
Other noteworthy entries
The list of drivers that could make me look foolish for the picks above is lengthy. Paul McMahan, Parker Price-Miller, Chase Stockon, Blake Hahn, A.J. Fike, and Ryan Robinson could be solid choices in any of the above categories.
Following the announcement that Tony Elliott would be inducted into the National Sprint Car Hall of Fame and Museum David Gravel will drive the entry backed by his foundation.
John Ivy has extensive experience indoors, but will make his Chili Bowl debut in one of Critter Malone's entries. Ivy is joined by fellow Buckeye state driver Austin Nemire.
Wednesday features more Canadian representation from Cory Turner and Dylan Westbrook. Both are on the rise on the Canadian Sprint Car scene and worth keeping their eyes on.
Philip Dietz won the Knoxville Nationals as crew chief for Jason Johnson a little under five months ago. Tonight he will compete in the biggest midget race in the world. Dietz will take the wheel of a car for Jerry Meents.
Katlynn Leer brings out the first Wilke-PAK entry of the week.
Donny Schatz got a warm up last night in the VIROC Invitational.  Tonight Schatz gets down to business making his first preliminary night start at the Chili Bowl.