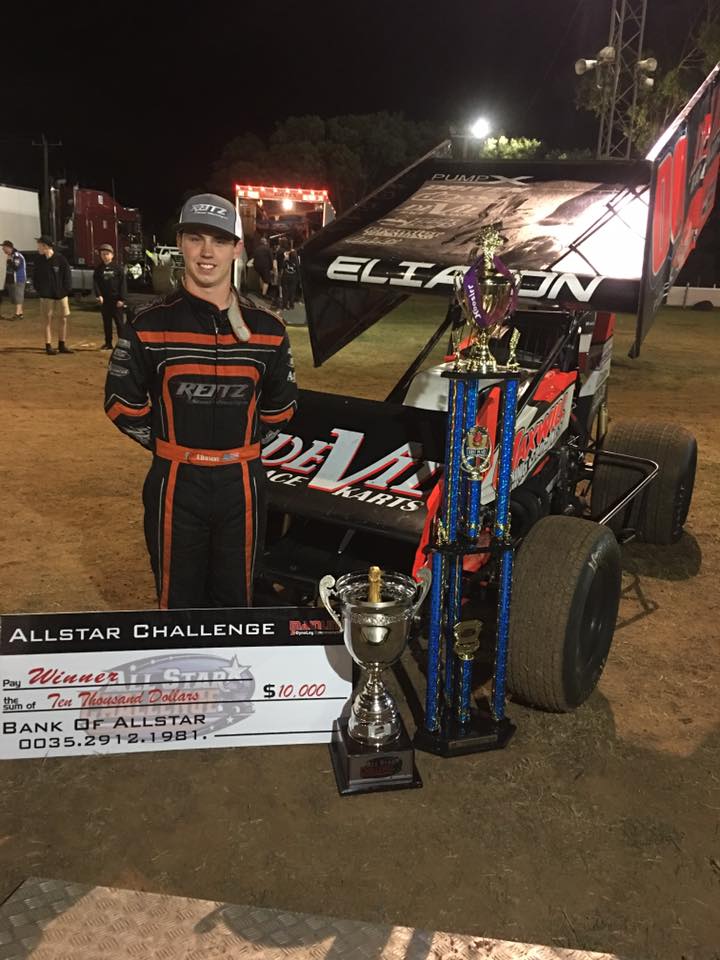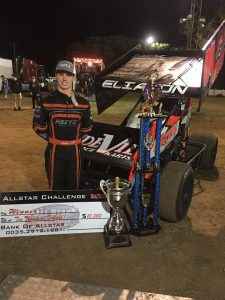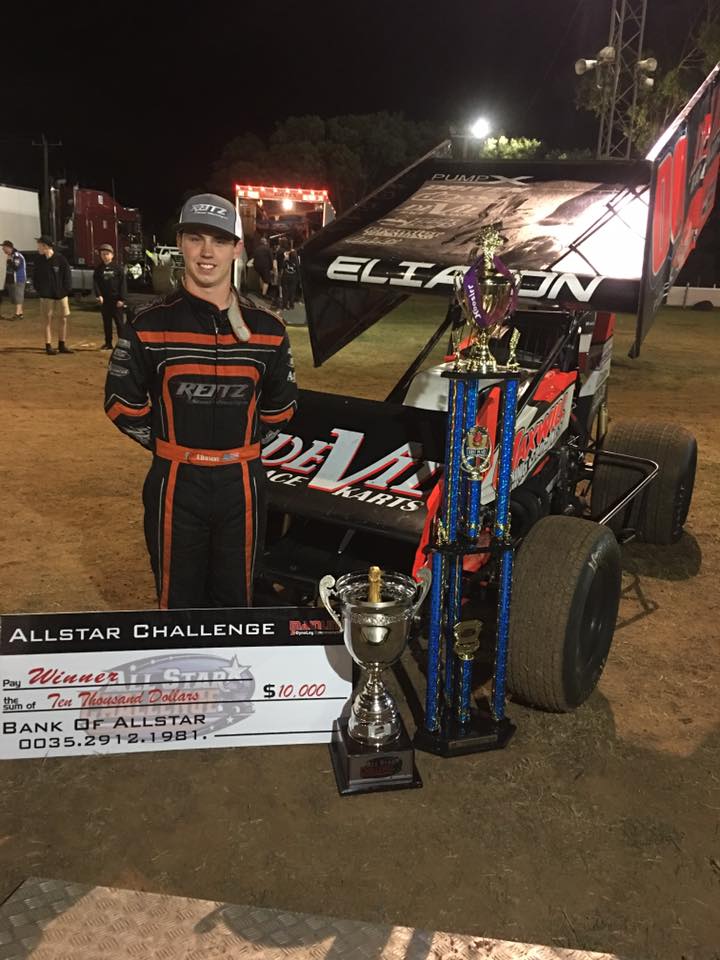 From Peterson Media
With his final weekend of action in Australia taking place during the 45th Grand Annual Classic, Cory Eliason made the most of his first appearance at the famed event as he would race his way into the 'A' Main event and earn hard charger honors with a 12th place finish.
"To end our tour in Australia with a 12th place finish in the Classic is pretty cool," Eliason said. "I can't thank Adam Currie and his team enough for this opportunity, and hopefully we can do it again."
Taking to the track for his qualifying night on Saturday, Eliason would finish seventh in his first heat race before picking up a second place finish during his second and final heat.
Having enough points to transfer directly into the preliminary night feature event, Eliason would grid the field from the 15th starting position for the 30-lap feature event.
On a track that was difficult to gain ground on, Eliason was able to work his way forward to the 12th spot in the opening laps as he battled all race long with Luke Dillon, Terry McCarl, and Darren Mollenoyux.
Slipping back to 14th before a late race caution flew, Eliason would take advantage of the restart, as he was able to climb up to the 11th spot where he would finish.
The Sunday night finale would see the Kingsburg, CA pilot line up in the sixth starting position for his heat race, and he would continue to move forward as he would gain valuable points by way of his fourth place finish.
Just missing out on the automatic transfer to the feature event, Eliason would find himself on the front row of one of the twin 'B' mains. Picking up a second place finish, Eliason would transfer into the Grand Annual Classic feature event where he would line up in the 20th starting position.
From the 10th row, Eliason would go toe-to-toe with some of the best from the US and Australia as he carved his way through a very star studded field of drivers. Continuing to run a great race, Eliason would bring the curtain down on his first trip to Australia with a 12th place finish during 'The Classic', and would earn Hard Charger honors for his efforts.
"To finally be able to get to Australia and race is really something I have dreamt about for a long time and I am very thankful to be able to do it and have some success as well," Eliason continued. "This team was so fun to drive for, and I have to thank them for all of their hard work, and for showing me a great time in a three-week span. Again, I am extremely thankful and hope to continue this good run when we get back to racing at home."