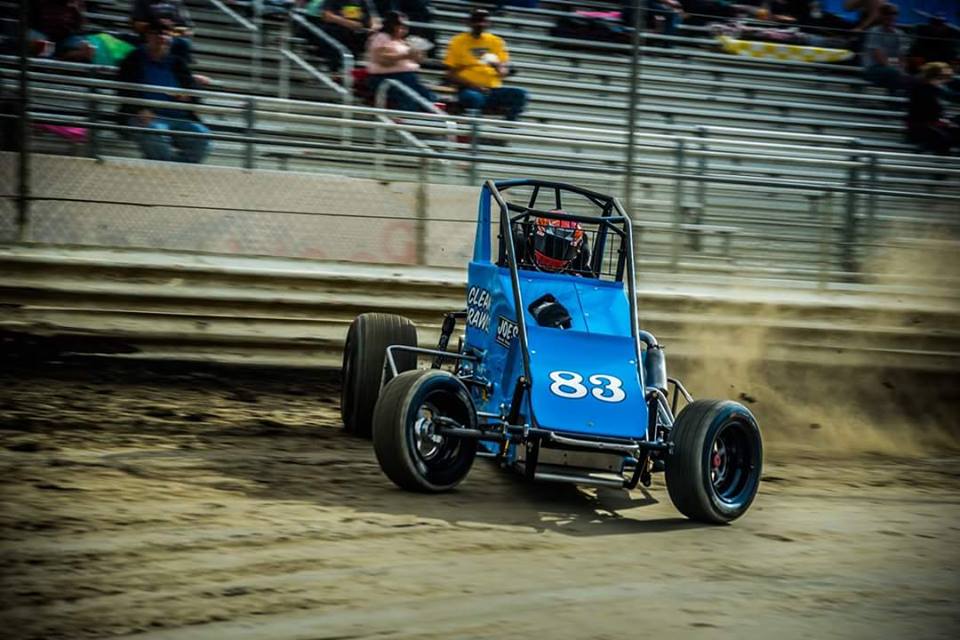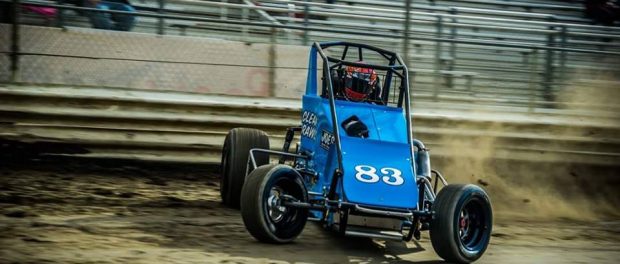 From Ben Deatherage
SNOHOMISH, Wash. (February 6, 2017) — The 2016 season was an incredible one for Chance Crum. The Snohomish, Washington standout
would have a successful outing with the Northwest Focus Midget Series resulting in him capturing the Midget track championship at Deming Speedway. Crum would park Joe's Racing Products/CSI Shocks/Keizer Wheels/Design 500 Race Suits #83C Beast in victory lane
on three occasions at three different facilities.
"I think the year went better than we originally expected," said Crum, "my goal last year was just to do the
best I could and get us some wins. I'm hoping to do the same this year."
The three triumphs for Crum would occur at Deming Speedway as well as the two Oregon facilities Sunset Speedway
Park and Cottage Grove Speedway. In addition to his victories, he would also post ten top five finishes and end the season fourth in the final points for the Northwest Focus Midget Series. In total, he would get an impressive thirteen wins as he was six-time
Micro winner at Deming and captured three 1200cc wins at the same facility as well as a 600 win at Visalia, California's Plaza Park Raceway.
With the 2017 season approaching Chance is planning to make as many races as possible with the series but does
have quite a diverse schedule this year. His driving duties will be split among
"Last year I had to miss a few races for school and that hurt us in points. I'm planning to make as many Midget
races this year as I can. I know I'll be running full time in 600 at Deming and running Brock Lemley's 1200 through Clay Cup, and I'll be driving the Northwest Focus Midget Series Sportsman Sprint at the Skagit Speedway season opener."
While Washington tracks like Skagit Speedway, Grays Harbor Raceway, and Deming Speedway are extremely familiar
to Crum he will be visiting a couple of new facilities. The series will head to Southern Oregon Speedway on May 27th before ending the season at Chico, California's famed Silver Dollar Speedway on September 29th and 30th.
"I'm really looking forward to the schedule with the new tracks. Going to new tracks you always learn a lot and
going to Southern Oregon and Silver Dollar is definitely cool."
For all the latest news and info regarding the Northwest Focus Midget Series visit http://www.northwestfocusmidgets.com/
You can also get information via your favorite mobile device by checking out the Northwest Focus Midget Series page on Facebook or on Twitter @NW_focus. If you can't make it to the races you can listen LIVE on the RacinBoys Broadcast Network at http://www.racinboys.com/