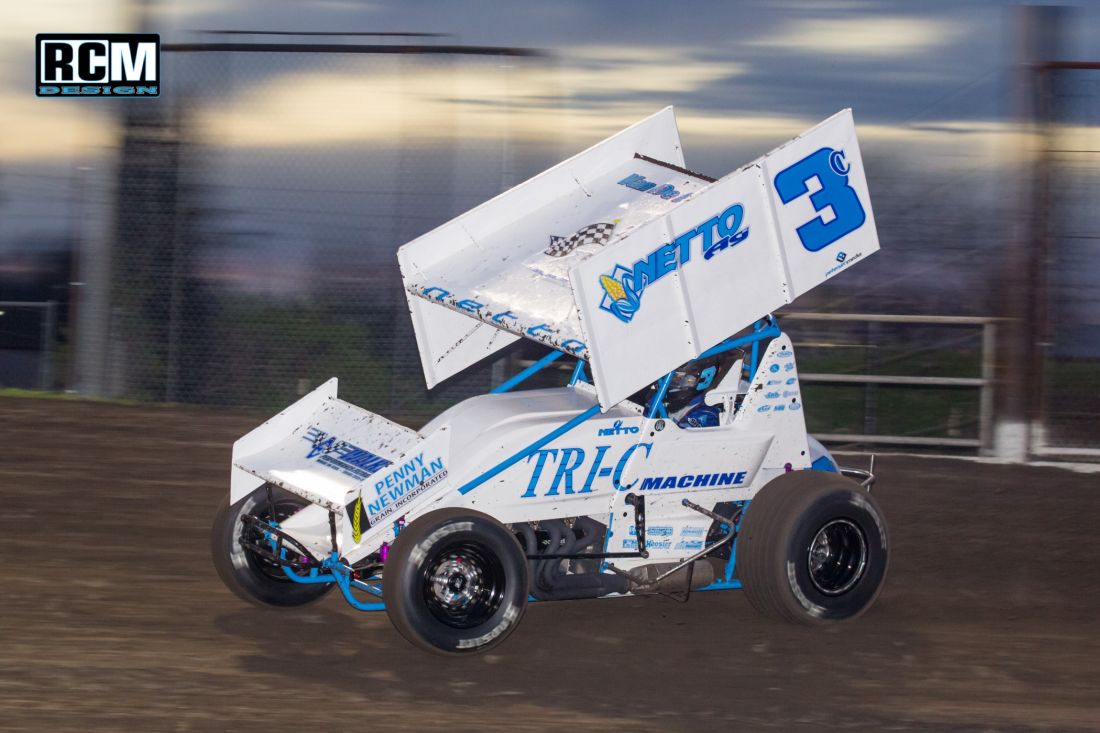 From Petersen Media
DJ Netto's hot start cooled off a little as he took on the World of Outlaws in Las Vegas, NV last week, but the Hanford, CA driver is looking forward to redeeming him self at the familiar Thunderbowl Raceway in Tulare, CA.
"We just struggled in Las Vegas, NV," DJ Netto said. "We don't get a whole lot of chances on half miles, and to get on a big track with the Outlaws, you have to be perfect and we just struggled to get qualified."
Timing the Tri-C Manufacturing/Netto Ag/Penny Newman Grain backed No. 3c entry in 16th fastest in his qualifying flight; Netto would finish ninth during his heat race.
Lining up on the front row of the C-Main, DJ Netto would battle with James McFadden for the top spot before settling into the second spot and moving on into the night's Last Chance Showdown.
On a track that continued to get rough as the night went on, Netto would line up in the 14th spot for the 12-lap affair with the top-four finishers moving into the feature event.
Getting a few spots in the early goings of the race, Netto would close the opening night with a 12th place finish in the semi.
Friday night would see Netto again get off to a slower than desired start as he timed in 17th fastest in his qualifying flight. In what was nearly a mirror showing from Thursday night's C, Netto and James McFadden again hooked up in a battle for the top spot, with Netto at one time falling back to the third spot.
Able to regain his composure, Netto would get by Shawn Dancer for the final transfer spot, and move into the LCS.
With the track continuing to slick off, Netto would again make up some ground as he tried to race his way into the feature event. Getting up into the 10th spot, that's a far as the Hanford, CA pilot would make it as his trip would come to an end.
"I have never really ran well in 'Vegas, and I hoped we could continue to show the speed in the 3c, that we had been showing early in the season," Netto added. "It really is a tough show to make, and hopefully we can get back to running well on our home turf."