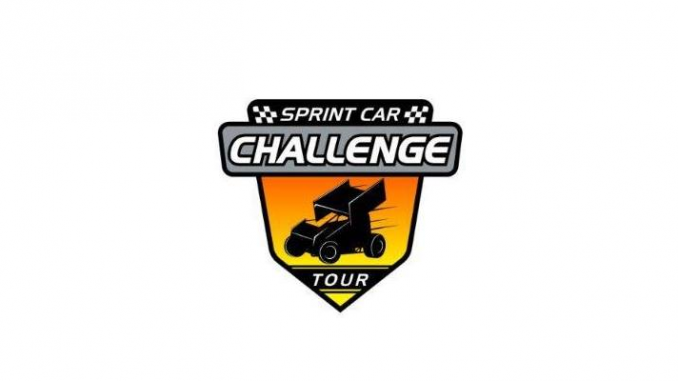 From Gary Thomas
ELEVERTA, Ca. (March 14, 2017) – Talented Central Valley racer Cory Eliason will drive the potent Rod Tiner Racing No. 83sa at a majority of the Elk Grove Ford Sprint Car Challenge Tour presented by Abreu Vineyards events this season.
Last year the Kingsburg, CA wheel-man captured seven overall victories and has become one of the guys to beat on a nightly basis in the Golden State. "I'm really excited to run for Rod Tiner at most of the Sprint Car Challenge Tour shows this season," Eliason stated. "Rod always puts together a great race car and I definitely think we'll have a shot to win at every race we compete in. We look forward to getting the year started at Antioch Speedway on April 1."
Among Eliason's triumphs last season was the Salute to LeRoy Van Conett at the Stockton Dirt Track, an event the Sprint Car Challenge Tour will compete in on Saturday August 26.
"We're thrilled to have Cory Eliason run a majority of the Elk Grove Ford Sprint Car Challenge Tour presented by Abreu Vineyards events this year," said Scott Russell of Russell Motorsports Inc. "Cory has improved each and every season and when you put him together with a guy like Rod Tiner it will certainly make for a tough combo to beat. It's going to be fun to watch them as a team and see what they can accomplish together this year."
Basic nightly payouts will see $2,500-to-win the A-main and thanks to John Bianchi of Bianchi Farms, $400-to-start. No matter the car count every team entered will be taking home a share of the monetary awards. NASCAR star Kyle Larson has also offered a $500 bonus to any full-time owner who wins a feature event, allowing the winner's share to potentially grow to $3,000. Also, as an added benefit to race teams, the nightly purses will be paid out at the track when that night of competition is completed.
The Elk Grove Ford Sprint Car Challenge Tour presented by Abreu Vineyards will kick-off its inaugural season on Saturday April 1 at the Antioch Speedway in Antioch, CA. It will mark the first California-based traveling Winged Sprint Car series event at the Contra Costa County Fairgrounds facility since 2013. With the Kyle Larson Racing bonus money automatically up for grabs the feature event at the opener will pay $3,000-to-win.
The front gate will open at 5pm on Saturday April 1, with cars on track shortly after that for wheel packing. Qualifying will begin around 6pm, with racing to follow. Adult tickets will cost $20; while kids 6-12, seniors 65+ and active military will be $15 and children five and under are free. A family pack featuring two adults and two kids will be available for $50. The pit gate opens at 2pm for competitors.
The Sprint Car Challenge Tour showcases a substantial contingency package that will provide over $20,000 in certificates and cash over the course of the 13 race season. The full list can be viewed on the SCCT website. Thanks to the generous support from Matt Wood of Elk Grove Ford and David Abreu of Abreu Vineyards the initial champion of the tour will be awarded with $10,000 of an over $60,000 point fund. The top 15 teams following the tour will also participate in the substantial year-end fund.