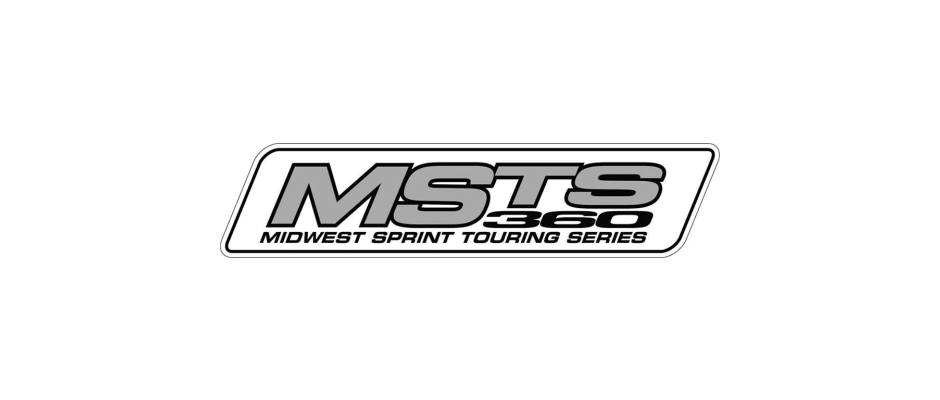 A to Z Promotions
Pleasant temperatures and an overflowing pit area with 127 cars greeted fans Saturday night at Park Jefferson Speedway. The evening provided racefans with a full night of thrills and a couple of bad spills along with controversial finishes.
In the Keizer Wheels championship sprint division, it was Winnipeg, Canada's Thomas Kennedy taking the top honors. Kennedy was able to put a beating on the stout field of cars which featured perenial winner Jack Dover of Eagle, Nebraska along with Oklahoma gasser Blake Hahn taking a night off from the ASCS National Tour. Kennedy was able to have his way during the 25 lap sprint feature and dominated to take home the top prize. One of the scariest crashes in Park Jefferson memory happened during the 2nd B-Main when Jordan Martens flipped his mount over the road in turn 1 after breaking a wheel.
The Signmasters A Modifieds contained a healthy dose of controversy as the white flag lap was accidentally displayed as checkered, causing drivers and fans alike to question the finish. Both Chris Abelson and Bob Moore claimed top honors, with officials finally awarding the feature to Abelson and runner up to Moore. Officials have contacted Speed Shift TV to go back and review the film, and hope to have further information later this week.
The J&J Stock Cars was once again dominated by Ocheydan's Elijah Zevengergen. The familiar 66 was able to come from the 6th row to again take checkered honors at the Union County oval. Bo Lundquist and Greg Taylor were both able to battle through a tough field to take over the other 2 podium spots. 2nd place point earner Casey Jones was plagued with yellow flags and forced to retire,
Rusty Montague was the triumphant winner of the Schaeffer Oil Sport Modifieds. Typically this very challenging division with many top regulars was really up in the air. Rusty, the 2016 Hobby Stock champion at Park Jefferson as well as Raceway Park Sport Mod champ, was able to utilize some timely cautions to secure top honors. Todd Boulware and Kevin Bruck were able to round out the podium.
The Hobby Stock division was again very tight, with Dustin Gulbrandson and Craig Clift both battling to top honors. Kevin Bruck was able to break up the 2 point leaders and took runner up spot. Gulbrandson has been the fastest hobby stock all year, but look for Bruck and Clift to continue to find ways in the garage to gain the precious seconds on Gulbrandson.
Tyler Thompson again showed his mastery of the Park Jeff gumbo as he wheeled his red and white #15 machine to another victory at Park in the Fox 620 Sport Compact division. A suprising 2nd by Sioux Cities Brody Spreng shows that he has really gained in 2017 as a driver, with Jake Newsome rounding out the top 3.
Full results can be found under the Schedule tab at www.parkjeff.com.
Racing will continue the Saturday Night at Park Jefferson at Lieber Construction night is hosted at the track. All 6 divisions will be on hand including the first night of the weekly sprint car program. Gates open at 5pm with racing at 7pm. Adult tickets are $12 Children 6-16 are $2 and Seniors 70+ are $5.
Midwest Sprint Touring Series / Nebraska 360 Sprint Car Series
Park Jefferson International Speedway
Jefferson, S.D.
April 22, 2017
Heat Race #1 (10 Laps): 1. 36-Jason Martin[2]; 2. 25-Dylan Peterson[1]; 3. 12L-John Lambertz[5]; 4. 14R-Jody Rosenboom[6]; 5. 81-Austin Johnson[4]; 6. 42X-Kevin Flowers[7]; 7. 51A-Elliot Amdahl[8]; 8. 17-Lee Goos Jr[10]; 9. 86-Dalton Johnson[9]; (DNS) 29-Brandon Stevenson
Heat Race #2 (10 Laps): 1. 53-Jack Dover[1]; 2. 4J-Lee Grosz[4]; 3. 82-Jordan Boston[6]; 4. 23S-Stuart Snyder[2]; 5. 6-Carson McCarl[9]; 6. 77-John Klabunde[7]; 7. 101-Chuck McGillivray[3]; 8. 612-Isaac Schreurs[8]; 9. 0-Renn Weber[10]; 10. 4-Cody Hansen[5]
Heat Race #3 (10 Laps): 1. 52-Blake Hahn[2]; 2. 13V-Seth Brahmer[4]; 3. 35L-Cody Ledger[6]; 4. 2D-Dusty Ballenger[9]; 5. 47-Brant O'banion[3]; 6. 8B-Bobby Becker[8]; 7. 17B-Jason Becker[5]; 8. (DNF) 41P-Tadd Holliman[7]; (DNS) 10J-Justin Jacobsma
Heat Race #4 (10 Laps): 1. 21K-Thomas Kennedy[7]; 2. 18-Ryan Roberts[5]; 3. 17H-Ryan Bickett[8]; 4. 75X-Tommy Barber[4]; 5. 57-T.J. Artz[1]; 6. 07-Derek Anderson[2]; 7. 42-Mike Kay[9]; 8. 13JM-Jordan Martens[3]; (DNS) 2K-Kevin Ingle
B-Main #1 (12 Laps): 1. 23S-Stuart Snyder[1]; 2. 77-John Klabunde[3]; 3. 81-Austin Johnson[2]; 4. 86-Dalton Johnson[9]; 5. 101-Chuck McGillivray[7]; 6. 42-Mike Kay[4]; 7. 29-Brandon Stevenson[11]; 8. 41P-Tadd Holliman[8]; 9. 4-Cody Hansen[10]; 10. 07-Derek Anderson[6]; 11. 51A-Elliot Amdahl[5]
B Feature #2 (12 Laps): 1. 0-Renn Weber[8]; 2. 57-T.J. Artz[4]; 3. 42X-Kevin Flowers[2]; 4. 612-Isaac Schreurs[7]; 5. 8B-Bobby Becker[1]; 6. 17B-Jason Becker[6]; 7. 13JM-Jordan Martens[9]; 8. 17-Lee Goos Jr[5]; 9. 47-Brant O'banion[3]; 10. 10J-Justin Jacobsma[10]; 11. 2K-Kevin Ingle[11]
A-Main (25 Laps): 1. 21K-Thomas Kennedy[8]; 2. 52-Blake Hahn[7]; 3. 4J-Lee Grosz[6]; 4. 36-Jason Martin[2]; 5. 17H-Ryan Bickett[3]; 6. 18-Ryan Roberts[4]; 7. 13V-Seth Brahmer[5]; 8. 82-Jordan Boston[9]; 9. 53-Jack Dover[11]; 10. 35L-Cody Ledger[10]; 11. 14R-Jody Rosenboom[15]; 12. 23S-Stuart Snyder[17]; 13. 6-Carson McCarl[13]; 14. 12L-John Lambertz[12]; 15. 75X-Tommy Barber[16]; 16. 25-Dylan Peterson[14]; 17. 57-T.J. Artz[20]; 18. 77-John Klabunde[19]; 19. 0-Renn Weber[18]; 20. 2D-Dusty Ballenger[1]