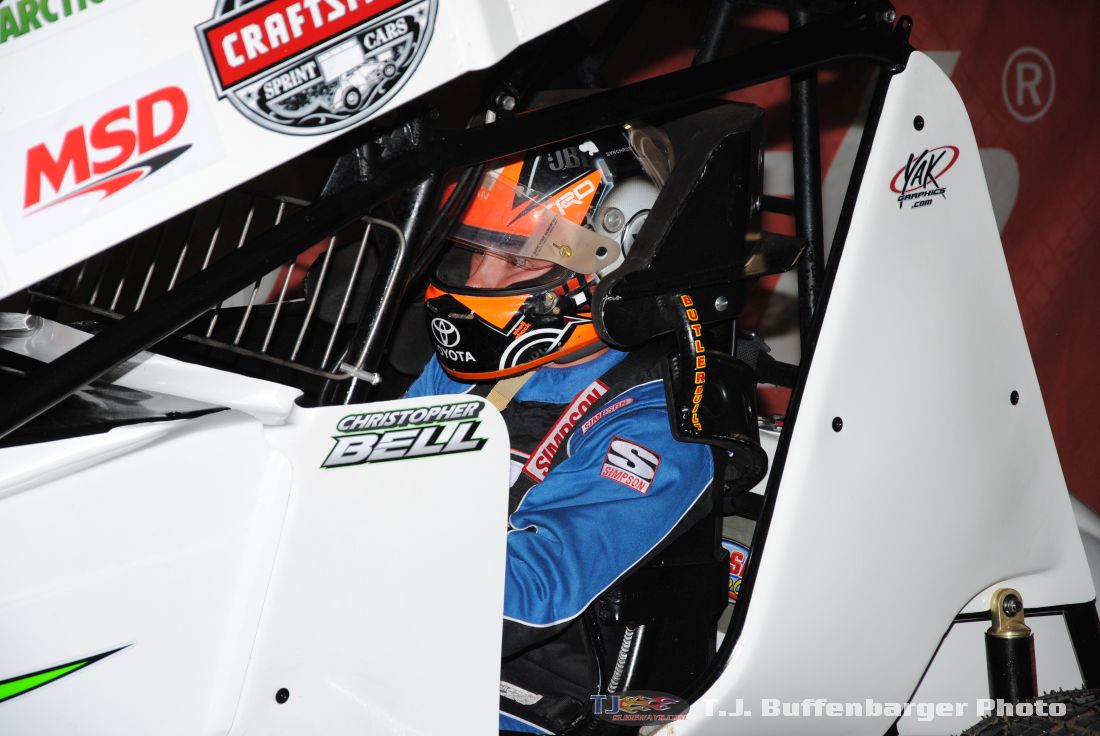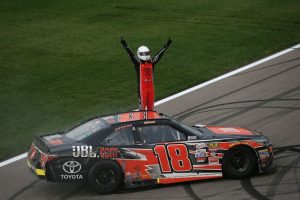 By T.J. Buffenbarger
With the season winding down, conversation is starting to shift from races taking place over the weekend to what is ahead in 2018. There are still some major events to finish off 2017 along with International action starting to ramp up in Australia and New Zealand.

Bell celebrates Xfinity Series announcement by winning in Kansas
Christopher Bell capped off announcing he would be a full time driver on the NASCAR Xfinity Series tour in 2017 by picking up his first victory in that series Saturday at Kansas Speedway. Bell did so in spectacular style with a final lap slide job on teammate Erik Jones. Jones was not thrilled with the slider, not turning down to counter Bell's final lap dive, which showed one difference in their paths up the NASCAR ladder with Jones coming from short track pavement racing and Bell up the various short track open wheel divisions.
One thing I'll be interested in following is the amount of open wheel moonlighting Bell will want to do or is allowed to do while maintaining his commitments in the Xfinity. In the Camping World truck series Bell had more flexibility to pick up various open wheel dates.
Clauson-Marshall drivers score big sprint car victories this weekend
It was a banner weekend for the drivers of Clauson-Marshall Racing's midget car team in their various sprint car endeavors. Golobic was the overall Trophy Cup winner, Justin Grant with the McGhee team headed west early and scored a USAC/CRA victory at Perris Auto Speedway on Saturday, and Tyler Courtney won the sprint car portion of the Kokomo Klash with a spectacular final lap pass.
The success by the Clauson-Marshall drivers comes off the announcement that NOS Energy Drink would sponsor the team in 2018 and beyond.

Upset or not an upset?
Both World of Outlaws Craftsman Sprint Car Series events this weekend were won by teams that do not participate full time on the tour. Brian Brown picked up a home state victory at Lakeside Speedway near Kansas City, Missouri while Kerry Madsen won Saturday night at the Salina Highbanks Speedway in Oklahoma. With teams the caliber as Brian Brown Racing and Tod Quiring, owner of Madsen's team, "upset" victories by local teams are not that surprising anymore. One could argue that many of the teams that are on tour full time that are bigger underdogs than the two winners this past weekend. This is just another sign of how different sprint car racing has become in the 21 years of this website and 30+ I've been watching.
Elite going Unlimited
The Elite Non-Wing sprint car series based out of Texas is the latest series to open up engine rules to any displacement. The series, which was limited to 305 cubic inch engines, is going with the format that has found success in Buckeye Outlaw Super Sprints and Wingless Auto Racing series with an open engine rule.
Windom trucking this weekend at Martinsville
Chris Windom will make another start in the NASCAR Camping World Truck Series Saturday at Martinsville Speedway driving for MB Motorsports.
Random thoughts
I can't get over how great Port Royal Speedway looks on video with the improvements over the past several years including a recently installed Musco lighting systems. If I were to go back to some of my Central PA videos on file from the late 90's and early 2000's it would be a night and day difference (pun intended).
Over the past several years my "Sprint Car Racing Bucket List" of events and places to see have changed dramatically. One of the tracks and events that has skyrocketed up that list is the Trophy Cup at Thunderbowl Raceway in Tulare, California. The action seems part sprint car part gladiator coliseum, and its something that I want to view in person in the near future.