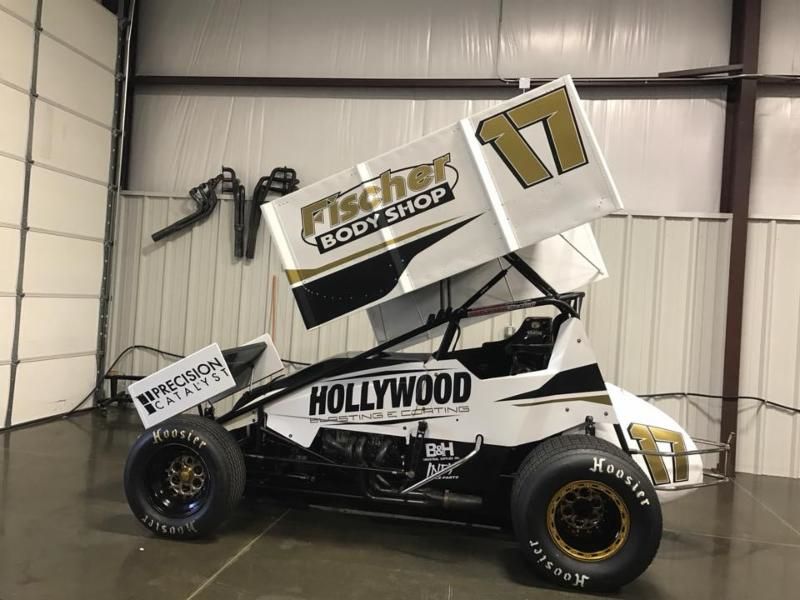 From Inside Line Promotions
TULSA, Okla. (October 31, 2017) – Josh Baughman has a new paint scheme as he invades the Textron Off Road World Finals this weekend for the first time in his career.
Baughman will compete this Thursday through Saturday at The Dirt Track at Charlotte in Concord, N.C., during the World of Outlaws Craftsman Sprint Car Series season finale.
"I really don't know what to expect," he said. "It's a tough deal. I want to finish races and make max laps. I want to finish strong in our 410 program since we're running more 410 stuff next year."
Baughman said his team will use this weekend's competition to experiment with a couple of setup options.
"We're taking a new car and a couple of things to test for next year," he said. "It will be a test session to end the year. Results aren't as important as what we can learn."
Baughman produced his career-best World of Outlaws result this summer when he charged from 20th to a 12th-place finish during a preliminary night at the Knoxville Nationals.
"I think we're around 30 410 races ever," he said. "We have a lot to learn being in a 360 for so long. We're getting our engine program better. Racing more 410 races will help us learn a lot."