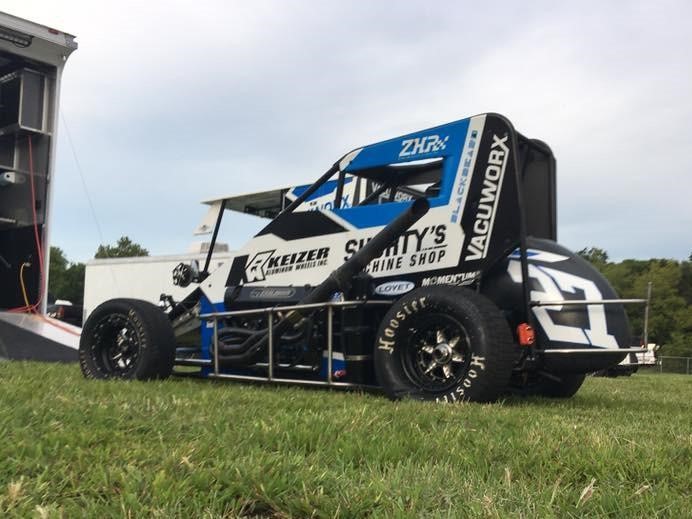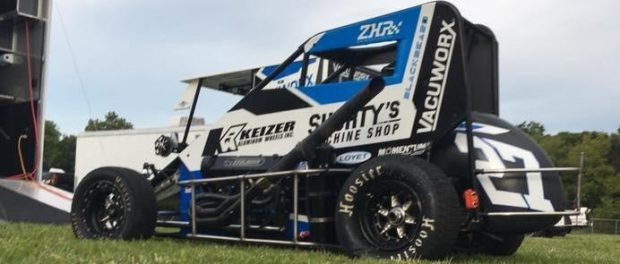 From Inside Line Promotions
STILLWATER, Okla. (November 2, 2017) – Zane Hendricks produced a successful rookie season racing a midget by scoring a top-five finish in the POWRi Lucas Oil West Midget Series championship standings along with earning his first career midget win.
"I think we did well for our first season," he said. "I felt like we exceeded some of my expectations while falling a bit short on others. We showed a lot of improvement and were getting really good toward the end of the year."
Hendricks ended just shy of his goal of winning the Rookie of the Year Award with the series as his fifth-place finish in the final standings was only one position and 160 points behind the top rookie. Hendricks was looking forward to possibly closing the gap and taking the Rookie of the Year lead during the final races of the season, but the last three events were canceled due to weather.
"We had some mechanical problems at the beginning of the year and didn't even get to race a few nights so that put us behind in points right away," he said. "We were so much better at the end of the year and thought we had a good chance of moving up, but didn't get the opportunity because of the weather. It is what it is."
Hendricks's season was highlighted by his first midget feature win at Flint Creek Speedway in Colcord, Okla., on July 28.
"That was definitely the highlight of our season," he said. "It was a big confidence booster for me. I knew then that I wasn't just fast, but I could finish the job, too."
The switch from micro sprints to midgets was a huge change for Hendricks, who had only driven a midget twice before this year.
"To say we learned a lot is an understatement," he said. "It's a big learning curve – not just driving, but also setting them up. My biggest challenge was on slick tracks since midgets have so much more power than micros. It's not always easy for my brain to remember that sometimes slower is quicker.
"There is also a big difference in the competitiveness. About two thirds of the field can win a midget race while maybe only about five or six in a micro. And we did a lot more traveling and it was to a lot of tracks we had never visited before. It was a lot of work, but it was fun."
Hendricks expects a similar racing schedule for his team next year.
"More than likely we'll run with the POWRi West again," he said. "We've talked about running for points again or just trying to hit as many shows as possible, whether it's POWRi West, POWRi National or USAC or whatever. We'll probably wait until the schedules are posted before we decide.
"I'm really looking forward to next year. I expect us to pick up where we left off with good speed and being even more competitive."