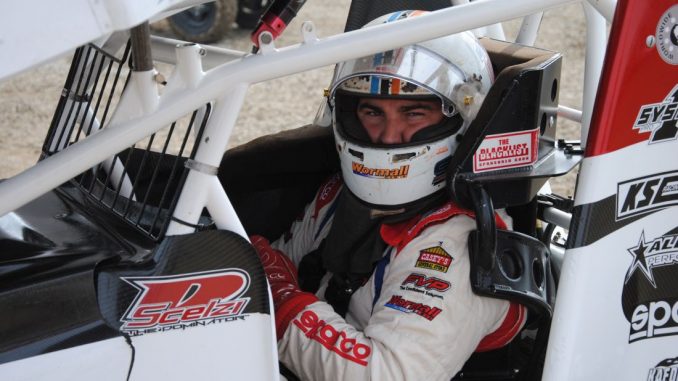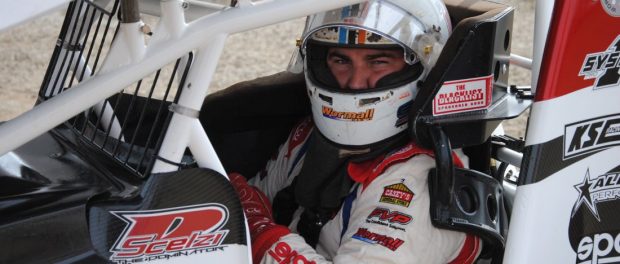 From Inside Line Promotions
FRESNO, Ca. (December 18, 2017) – Dominic Scelzi will begin his first-ever quest to become the World Series Sprintcars champion when he leaves for Australia later this week.
Scelzi is spending his second straight season overseas driving for Wormall Motorsport, but this time he is competing for a championship against the top drivers in Australia.
"I'm grateful for the opportunity the Wormall Family is providing me and I can't wait to get over there and start racing," he said. "I have high hopes. We have a great team of guys assembled and I feel really confident in their ability to give me a fast race car."
Scelzi will tackle the 14-race series, which includes 10 tracks in Victoria, Queensland, Tasmania and West Australia, along with other marquee events, including the Kings Challenge, President's Cup and Scott Darley Classic to name a few.
"To me this is almost like a compact season," he said. "You've got an entire points championship across a country during the course of approximately one month. It's like a highlighted season. A lot can happen in 20-something races."
Scelzi cut his teeth at several of the tracks last December and January when he made his debut in Australia, where he captured three podium finishes, four top fives and eight top 10s. He helped Team USA win the Origin of Speed event, which showcased eight states and territories along with the United States, and Scelzi tied for third place in the USA vs. WA Sprintcar Speedweek standings.
"I have a lot of confidence from the team standpoint," he said. "Being able to work with Brandon Hickman and Liam Spiccia, who are more than qualified, is a confidence boost. We have the equipment. The ball is in my court to produce results. I feel like I've been on a hot streak personally since the Knoxville Nationals so I'm excited to get over there and hopefully keep this momentum going."