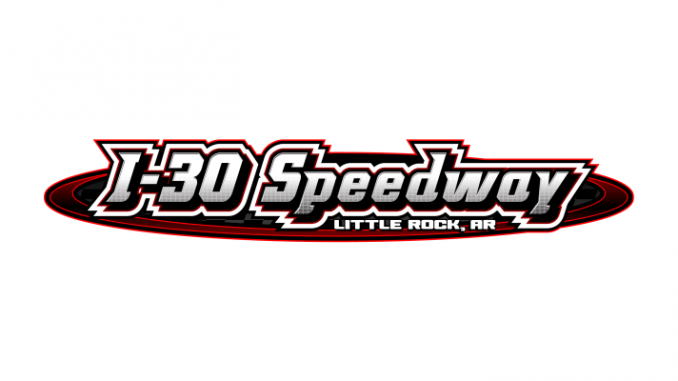 Lonnie Wheatley
LITTLE ROCK, Ark. (July 30, 2018) – The October tradition in The Diamond State continues on as Little Rock's I-30 Speedway will host the 31st Annual COMP Cams Short Track Nationals presented by Hoosier Tires on October 4-6.
This year's edition sanctioned by the ASCS Mid-South Region will feature two full nights of racing on Friday and Saturday, October 5-6, after a Thursday night Test 'N Tune session.
The Friday preliminary event will offer up a $2,500 winner's share with $250 to start while Saturday's STN championship finale will be an exhilarating $10,000-to-win tilt with $800 to start.
"Scaling back a day on the event will make it easier financially on fans and race teams alike," I-30 Speedway track promoter Tracey Clay comments. "And we're still able to offer up a tremendous purse that is sure to attract an incredible field of Sprint Cars."
This year's STN Saturday night championship finale will now be a 41-lap championship feature in honor of 2006 STN champion Jason Johnson.
The popular Red Shirt Dash in honor of Lanny Edwards will be a highlight of the Saturday finale as well.
Entry fee for this year's edition of the Short Track Nationals will be just $100 with a free driver pit pass for Friday and Saturday.
Last October, Sammy Swindell made it back-to-back STN wins to become the first five-time winner in event history. Swindell's back-to-back triumphs in 2017 and 2016 go along with previous wins in 2013, 2011 and 1990 eclipsed Gary Wright's previous event record of four triumphs.
Along with Hall of Famers and Swindell and Wright, the list of past STN winners is a star-studded one that includes the likes of current NASCAR Xfinity Series title contender Christopher Bell, Paul McMahan, Brad Sweet, Tony Bruce, Jr., Jason Meyers, Jason Johnson, Tim Montgomery, Jason Sides, Mike Ward, Tim Crawley, Wayne Johnson, Pete Butler, Terry Gray, John Gerloff and Steve Kinser.
Ticket information for the event will be available soon.
The Pertinent Info:
The What: 31st Annual COMP Cams Short Track Nationals presented by Hoosier Tires.
The Where: I-30 Speedway (Little Rock, AR). I-30 Speedway is located seven miles southwest of Little Rock off I-30 Exit 126 (Alexander Road).
The When: October 4-6, 2018. (Practice on Thursday, October 4, followed by two full cards of racing action on October 5-6).
The Past Winners:
2017-Sammy Swindell
2016-Sammy Swindell
2015-Rained Out
2014-Christopher Bell
2013-Sammy Swindell
2012-Paul McMahan
2011-Sammy Swindell
2010-Brad Sweet
2009-Tony Bruce, Jr.
2008-Tony Bruce, Jr.
2007-Jason Meyers
2006-Jason Johnson
2005-Tim Montgomery
2004-Gary Wright
2003-Gary Wright
2002-Paul McMahan
2001-Jason Sides
2000-Mike Ward
1999-Gary Wright
1998-Tim Crawley
1997-Wayne Johnson
1996-Pete Butler
1995-Gary Wright
1994-Terry Gray
1993-John Gerloff
1992-Rained Out
1991-Steve Kinser
1990-Sammy Swindell
1989-Steve Kinser
1988-Steve Kinser
For more information regarding I-30 Speedway's Short Track Nationals, check at www.i-30speedway.com or call the track at 501-455-4567.