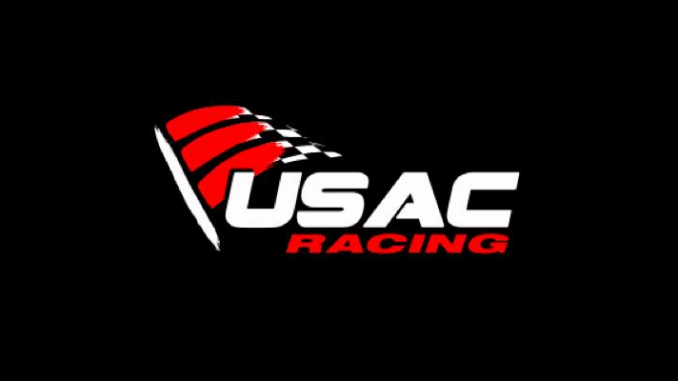 From USAC
Two USAC Speed2 Midget championships conclude this week. The Midwest Thunder series concludes Friday at Montpelier (Ind.) Motor Speedway while the Engler IMRA series finishes up Saturday at Spoon River Speedway in Canton, Ill. The USAC Western Speed2s also compete Saturday at Madera (Calif.) Speedway
Shane Morgan of Creve Coeur, Ill. led all 20 laps to win Saturday night's Engler USAC IMRA Speed2 Midget race at Spoon River Speedway in Canton, Ill. Sean Murphy, Andy Baugh, Daniel Robinson and Tyler Roth trailed at the finish.
Will Hull of Plainfield, Vt. won Saturday night's USAC Laquerre's Sports DMA Midget finale at Bear Ridge Speedway in Bradford, Vt., while Jason Goff of Preston Hollow, N.Y. secured his initial USAC driving championship after finishing second in the 45-lap three-segment feature event. Joe Krawiec was third, followed by Seth Carlson and Mike Chaffee.
USAC LAQUERRE'S SPORTS SPEED2 DMA MIDGET POINTS: 1-Jason Goff-1,023,-2-Will Hull-1,010, 3-Joe Krawiec-1,006, 4-Seth Carlson-932, 5-Derek O'Hearn-916, 6-Adam Whitney-790, 7-Justin Phillips-779. 8-Mike Chaffee-685, 9-Jeff Horn-614, 10-Brandon Emerson-577.
USAC ENGLER IMRA SPEED2 MIDGET POINTS: 1-Andy Baugh-1,062, 2-Shane Morgan-862, 3-Brent Burrows-690, 4-Robby McQuinn-662, 5-Jake Sollenberger-629, 6-Kurt Mueller-606, 7-Daltyn England-542, 8-Kevin Battefeld-531, 9-Blake Buchholz-432, 10-Tyler Roth-421.
USAC MIDWEST THUNDER SPEED2 MIDGET POINTS: 1-Aaron Leffel-722, 2-Alex Watson-565, 3-Stratton Briggs-556, 4-Jon Steed-504, 5-Cory Guingrich-453, 6-Jon Watson-439, 7-Chett Gehrke-432, 8-Kyle Kriegbaum-319, 9-Trey Osborne-278, 10-John Heydenreich-268.
USAC WESTERN SPEED2 OVERALL MIDGET POINTS: 1-Adam Lemke-1,089, 2-Joey Iest-818, 3-Blake Brannon-509, 4-Johnny Nichols-471, 5-Tyler Slay-361, 6-Cody Jessop-219, 7-Toni Breidinger-218, 8-Ashley Hazelton-Heredia-146, 9-Keoni Texeira-137, 10-Bryant Bell-127.
USAC WESTERN SPEED2 PAVEMENT MIDGET POINTS: 1-Adam Lemke-730, 2-Joey Iest-546, 3-Johnny Nichols-471, 4-Blake Brannon-439, 5-Cody Jessop-219, 6-Toni Breidinger-218, 7-Bryant Bell-127, 8-Ethan Lesser-68, 9-Austin Carter-63, 10-George Tuttle-13.
USAC LAQUERRE'S SPORTS DMA SPEED2 MIDGET POINTS: 1-Jason Goff-883, 2-Joe Krawiec-869, 3-Will Hull-856, 4-Derek O'Hearn-804, 5-Seth Carlson-794, 6-Adam Whitney-720, 7-Justin Phillips-672, 8-Brandon Emerson-577, 9-Mike Chaffee-565, 10-Jeff Horn-530