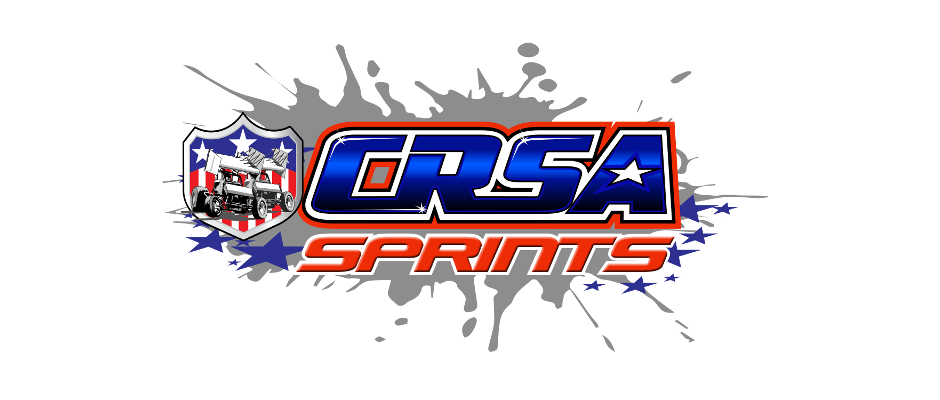 From Toby LaGrange
CENTER LISLE, N.Y. (October 5, 2018) — The SuperGen Products with Champion Power Equipment CRSA Sprint Car Series made their way up the mountain to the very racy Thunder Mountain Speedway Friday evening. The event was part of Brett Deyo's Short Track Super Nationals.
A total of 19 drivers entered the event, which served as the 15th and final round of the season. Coming into the nights action, veteran Jeff Trombley held a 37-point lead over young gun Thomas Radivoy. With heat race points being offered for each event, the mathematical shot the Radivoy had would be determined after the heat races.
Determined by the draw, Trombley and Radivoy would end up in the same heat race (heat two). When the checkered flag waved Trombley would finish one spot ahead of Radivoy, thus making it pretty simple for Trombley to wrap up the series title. He would only need to start the 25-lap A-Main event to secure the title.
Trombley would finish third in the season finale and be crowned series champion for the second year in a row. The Altamont, New York driver now has two Dirt Modified championships on his resume (Fonda Speedway) and two Sprint Car titles.
In the event itself, Dalton Herrick finally shook the monkey off his back and picked up the win in the Art Kiser owned machine. The win was the first of the season for Herrick, despite being close multiple times this season. Tyler Jashembowski finished second with Trombley third, Scott Goodrich fourth and Emily VanInwegen fifth.
The Magsarus Ignitions Electrifying Move of the Race Award went to Trombley while the Powder Tech Powder Coating Hard Charger Award went to Dustin Purdy.
A-Main Finish (25 laps): Dalton Herrick, Tyler Jashembowski, Jeff Trombley, Scott Goodrich, Emily VanInwegen, Mike Jackson, Dustin Purdy, Trevor Years, Jerry Sehn Jr., Jesse Pruchnik, Eric Kurtz, Thomas Radivoy, Zachary Burd, Eric Jennings, Dana Wagner, Tyler Cartier, Mark Connoly, Justin Mills, Johnny Kolosek