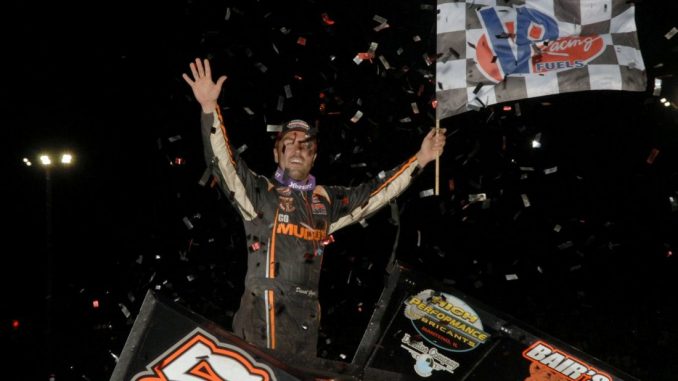 By T.J. Buffenbarger
The announcement of David Gravel driving for Jason Johnson Racing unites two of most discussed entities going into the 2019 season.
It's been clear for several months now Bobbi Johnson wanted JJR to continue following her husband's passing after a crash at Beaver Dam Raceway in June. It was natural to wonder if it would be a full or part time effort with the Outlaws in 2019.
After hearing rumblings of about the future of Gravel and CJB Motorsports back in August that persisted right up until CJB announced they were hiring Shane Stewart for 2019. After speculation that Gravel would move to some form of feeder stock car series to attempt working his way into NASCAR he released a small piece of information that he was looking to stay in sprint car racing.
While Gravel is used to the spotlight due to his recent success on the Outlaw tour in in 2017. Many outlets (this one included ) thought Gravel would be the primary challenge to Donny Schatz for the World of Outlaws title going into last season. Gravel now enters a different kind of spotlight at JJR that involves Jason Johnson's legacy. If Gravel can handle the situation as well as Carson Macedo did stepping into the driver seat at JJR at Knoxville Raceway in August he will be just fine. With JJR being a very tight knit group how well he works with the existing team will likely define how well the JJR/Gravel pairing does in 2019.
With seats at CJB Motorsports, Kyle Larson Racing, and Jason Johnson Racing filled it will be interesting to see what happens to drivers such as Chad Kemenah, Parker-Price Miller, Joey Saldana, and others that are actively seeking rides or haven't announced their plans for next season. With fewer opens rides as this "silly season" continues it will be interesting to see what opportunities arise for drivers still looking a job next season.