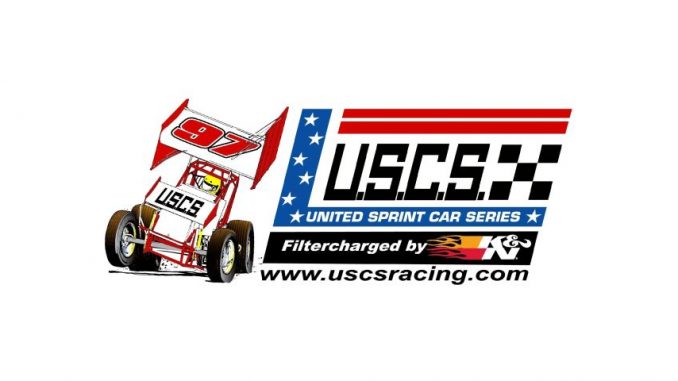 From Pete Walton
ATLANTA, Ga. (November 1, 2018) – Due to the enormous amount of rain received yesterday at the track (Wednesday 10/31) and early today and with the high probability of rain predicted for Sunday, November 4th the Day two portion of the 10th Annual USCS Fall Nationals Finals presented by FireAde 2000 at Riverside International Speedway in West Memphis, Arkansas has been cancelled.
"We have tried to re-schedule this event on three dates and it just has not worked out. With the USCS Season Finale scheduled next weekend in Florida at Bubba Raceway Park we would have to go deep into November and with cooler temperatures and what seems to be a very wet Fall 2018, we are forced to throw in the towel and declare Mother Nature the winner this time," said USCS President Pete Walton. "We were very excited about the field of 130 cars assembled in the five featured divisions and the great racing on Friday, October 12th in the preliminary events. We would have loved to have seen the Finals ourselves. It was also one of the strongest fields assembled in the USCS Outlaw Thunder Tour presented by K&N Filters winged sprint cars for the annual USCS Flip Flop twin-feature event."
"We would like to thank the Riverside staff and owners for working hard not only this but, every time, to host this event. Additionally we would like to most of all thank the racers in every division and the race fans who have turned out to make this an exciting headliner season finale event at Riverside Int. Speedway each Fall."
The USCS will start issuing refunds on Monday, November 5, 2018 for two-day Grandstand/General Admission ticket holders for their unused 2nd Day admission originally issued for the Saturday, October 13, 2018 Rainout. Those that purchased with a credit card in advance can call the USCS office at 770-870-8439 after 9am EST (or 8am CST) on Monday, November 5, 2018 or later for a refund. For those who purchased at the track (and hopefully retained your ticket stub for Saturday night's event), please, call and we will instruct you on what to do.
For the racers in the four divisions that did not run a main event yet. A refund will be issued for the Entry Fees in the USCS Sprint Car, All Star Late Model, MSCA 305 Sprint Car and Mid-South Street Stock divisions. Additionally, each driver who purchased a pit pass on Friday, October 12th will be refunded the full $30 for your pit pass. Additionally, each driver will be issued a Coupon good for a pit pass admission or grandstand admission to any 2019 USCS promoted event anywhere.
Thank you for the time and effort you have all put into racing with us. Our best wishes to you for a great Holiday Season and racing off-season. Hope to see you at our 2019 events.