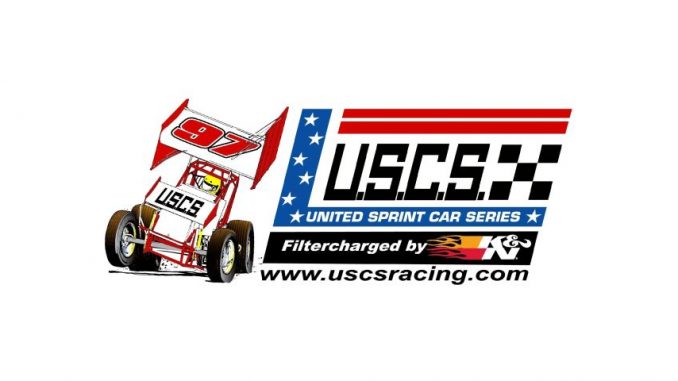 From Pete Walton
ATLANTA, Ga. (December 17, 2018) — After much deliberation the United Sprint Car Series has made the following changes in its safety equipment suggestions and requirements for the 2019 season and beyond. We have looked at the evolving changes in roll cage technology put forth initially by the World of Outlaws sprint car series and made the following decisions regards to the upcoming 2019 racing season and beyond.
Roll cages Updated Rules for 2019: : Although after much review we feel as though the proposed roll cage changes for the sprint car industry are an idea in the right direction, there are many existing chassis and spare chassis that will be eliminated from competition in early 2019 because of the late timing of this requirement by some sanctioning bodies. For this reason, we suggest that you should make these changes as soon as possibly and prior to the 2020 racing season when such additional bars will be required to make your car(s) legal for competition at USCS sanctioned events. If possible, have the original chassis manufacturer do these updates to your own chassis. If that is too inconvenient seek out a qualified sprint car chassis repair service.
Steering Hardware Updated Rules for 2019: Steel Heim ends will be required on all United Sprint Car Series competitor's cars from the first race of the 2019 season on the tie rod and drag link assemblies are suggested as well. Chromoly Steel Heim Ends are suggested for the rear torsion bar arm assemblies in their connection to the birdcage assembly. Additionally a tether strap of 1 inches in width (available from the USCS at USCS sanctioned events or from Butlerbuilt Safety Equipment (www.butlerbuilt .net or phone 1-800-621-SEAT (7328)
Top Wings: No cast components will be allowed on the wing tree and/or the wing tree post assembly starting with the 1st race of the 2019 season.
All of the rule changes and suggestions will be added to the www.uscsracing website under sprint car rules the week of 12/16/18. For any questions you need to have answered please call the USCS Office at 770-865-6097.