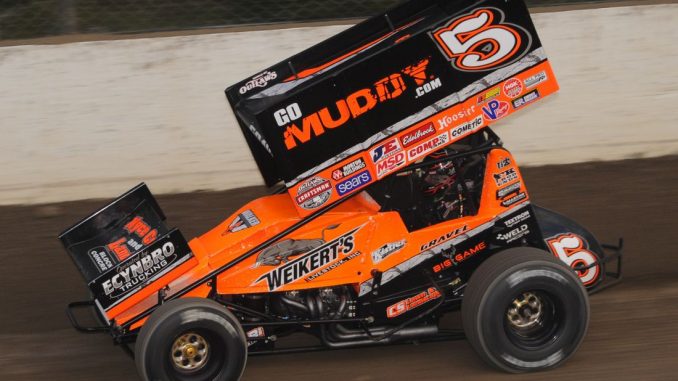 With the Chili Bowl Nationals underway there are still more news items from around the open wheel racing world. Here are a few noteworthy items over the past several days:
One of the most interesting stories so far this season that has flown under the radar was the sale of Mainstream Holdings to GSM Outdoors. Mainstream Holdings has used sprint car racing to promote some of their brands such as Muddy Outdoors and Big Game Tree Stands are well known in the sprint car world. Mainstream CEO and founder Todd Quiring is very passionate about sprint car racing and that passion doesn't seem to be quelled initially by this acquisition as several of the entities sponsored by Quiring's companies report business as usual for 2019, although you may see some different brands promoted by various teams Quring supports and owns this season. It will be interesting to see how this situation plays out 2-3 years from now and which business interests Quiring uses to promote sprint car racing.
Even with the Chili Bowl Nationals falling on the same weekend as the Grand Annual Sprintcar Classic at Premier Speedway in Warrnambol, VIC several American born drivers will take part in Australia's version of the Knoxville Nationals this weekend. Tim Kaeding, Parker Price-Miller, Cory Eliason, Gio Scelzi, and Carson Macedo are all entered for competition at Warrnambol. Add in Australia drivers that are now residents in the United States or compete here frequently in the summer such as James McFadden, Jamie Veal, Ian Madsen, and Kerry Madsen and it's worth the early wakeup call on Sunday morning to catch the finale on "ClayPerView". 102 teams are pre-entered for the three day program.

With Kaeding being the veteran of the group Australian fans are getting a great showcase Scelzi in particular has caught the eye of the Australian sprint car scene with a runner up performance at the All Star Challenge last weekend and a victory at the President's Cup at Avalon Raceway on Wednesday night.
Mansfield Motor Speedway continues to make news this off season. With an already state of the art facility in place MMS president Cody Sommer announced they are going to focus on improvements to the racing surface sifting through the current surface then adding new clay this spring. Mansfield starts their season with the $100,000 to win Sprint Cr World Championship that shifts to a later date for 2019 May 30th – June 1st. It will be interesting to see how the later date plays with the weather and car count as several local tracks are in action at that point in the season compared to the late April date used for the inaugural SCWC in 2018. Ohio Sprint Speedweek also returns to Mansfield in 2019 on June 20th.
I haven't had time recently to write or podcast due to the influx of schedules being entered into our Allstar Performance Open Wheel Calendar. So far 61 series and 44 tracks have their complete schedules on the calendar along with several others that have special or partial schedules entered as well. More tracks and series are going to be entered in this morning that came in later in the day on Tuesday.
One schedule trend that has become evident early in 2019 is the number of sprint car races taking place around the country before February. This year the Southern Sprintcar Shootout Series, United Sprint Car Series, and Stockton Dirt Track are in action before the more traditional late January/early February races in Florida. It's normal to see one or two of these type events take place in the southwest from time to time, but not this many so early in January further signaling how open wheel racing has become a year round entity.