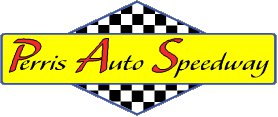 By Scott Daloisio
(Perris, CA, February 14, 2022) Advance tickets for all 23 racing events on the 2023 Perris Auto Speedway schedule are available now. The 27th season of action at the famous Riverside County half-mile clay oval will kick off when LKQ Pick Your Part Presents Night of Destruction on Saturday, March 11th. The USAC/CRA Sprint Car Series will make the first of its eight appearances on its home track at the annual "Sokola Shootout" on March 18th and the first PASSCAR/IMCA show will take place on April 8th.
For fans who wish to order advance tickets, they are available 24 hours a day online at the following website https://www.tix.com/ticket-sales/pas/7 or by calling 1-800-595-4849.
Breaking down the exciting schedule, there will be eight USAC/CRA Sprint Car nights, eight Night of Destruction programs presented by LKQ Pick Your Part and seven PASSCAR IMCA shows.
The PAS Senior and Young Gun Sprints will be on hand at each USAC/CRA show. The POWRi Southwest Lightning Sprints will join the USAC program four times. The PASSCAR Super Stocks and Street Stocks will team up with the open wheel set two times each and the PASSCAR American Factory Stocks will partner up with the sprinters one time. Members of the WRA will be on hand to display their gorgeous, vintage racecars at the August 19th USAC/CRA show.
The sprint car specials will include the "Sokola Shootout," the May 27th "Salute to Indy," the June 10th "Bubby Jones/Ray Sheetz Memorial," September 23 "Glenn Howard Classic" and a 40-lap finale to end the season on November 11th.
Each Night of Destruction will feature Demo Cross, Figure 8, Mini Stocks, and the crowd's favorite Double Deckers. In addition, the track has added Mini Stock Figure 8 races to all Nights of Destruction in 2023.
For fans who do not wish to buy tickets in advance, there will be plenty available for everyone at the ticket window each race night.
Perris Auto Speedway is conveniently located on the Lake Perris Fairgrounds (home of the Southern California Fair), one-hour east of Los Angeles and one-hour North of San Diego. To get to the track, take the 215 freeway, exit on the Ramona Expressway, and go three miles east to the fairgrounds. For directions online, the address to enter is: 18700 Lake Perris Drive and the zip code is 92571.
Fans can stay up to date on track and driver news on The PAS social media efforts at the links below.
Facebook: https://www.facebook.com/pages/Perris-Auto-Speedway/113876798686480?ref=hl
Twitter: Perris Auto Speedway on Twitter.
Instagram: https://www.instagram.com/perrisautospeedway/
Website: http://perrisautospeedway.com/
Perris Auto Speedway wants to thank the following corporate partners. Ahern Equipment Rentals, Anderson Chevrolet, Battery Systems, Chris' Hauling, City of Perris, Communication Innovations, Daytona Boat & RV Storage, Ed Moore Bullet Proof Driveshaft, Flowdynamics, HD Industries, Heimark/Anheuser Busch, Hoosier Tires, Inland Rigging, Living Water's Hospice, LKQ Pick Your Part, Luke's Transmission, Moose Racing, Pepsi-Cola, Performance Online, Pole Position Raceway, PrintItNow.com, Rainbow Bolt & Supply, Rene's Bar & Grill, Rugged Radios, Shaver Specialties, Square H, Sunoco Race Fuels, Trench Shoring, Upland Rock, Varner Construction and Vista Paint.
Video and DVD productions of all racing sprint cars events at Perris Auto Speedway are available from Loudpedal Productions. For more information on these productions you can contact them by calling (805) 844-3854, E-mailing mailto:trtruex@gmail.com or you can visit the website LoudPedal Productions.
DVDs of all the PASSCAR/IMCA racing and Nights of Destruction at The PAS are available from Fourvideos. For more information call (714) 225-9500.