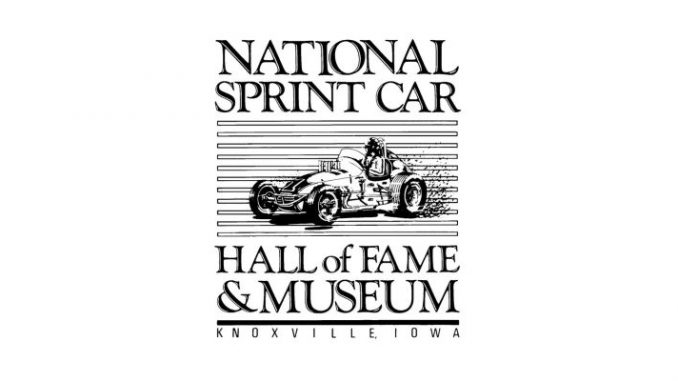 By Bob Baker
(National Sprint Car Hall of Fame & Museum) March 14, 2023 – The National Sprint Car Hall of Fame & Museum hopes to see you this summer for our "Track Tribute to Williams Grove" exhibit! The exhibit will be on display May 1 through October 1, and features the cars, memorabilia, and much more from one of the most revered tracks in sprint car and motor racing history, Williams Grove Speedway near Mechanicsburg, Pennsylvania!
Up to ten sprint cars and several items of memorabilia will be exhibited in honor of the famous central Pennsylvania half-mile!
The cars that are scheduled to be on display this summer include the John Gerber #15 driven by Tommy Hinnershitz to the first feature win ever at Williams Grove in May of 1939, Ted Horn's "Baby" #1, the Miracle Power Special #2 driven by Hinnershitz, the Roy Morral #880 driven by Smokey Snellbaker, the Bogar #99 driven by Jan Opperman, the "1 of 1" #69 driven by Van May, the Boops Aluminum #1 driven by Lynn Paxton, the Weikert #29 driven by Doug Wolfgang, the Harz #88H driven by Fred Rahmer and the Beam #88 driven by Todd Shaffer.
In addition, many items of memorabilia and track artifacts will be a part of the exhibit.
"We feel this is a tremendous tribute to Williams Grove," says Museum Coordinator Bill Wright. "We've tried to take a good cross section of cars and memorabilia from one of the most historic venues in the east. We'd be remiss if we didn't thank the Eastern Museum of Motor Racing (EMMR), the Woodland Auto Display in California, Brian Coffey, Jeff Durr, Adail Gayhart, Barry Klinedinst, Bob Risser and Todd Shaffer. I think we have a collection that will invoke the memories of any sprint car fan who has ventured to central Pennsylvania!"
The talented Randy Frank will return to do the artwork adorning the t-shirts and posters associated with this year's "Track Tribute to Ascot Park." You'll be able to purchase them when available at he museum, by visiting www.SprintCarStuff.com or by calling 641 842-6176.
For more information on the National Sprint Car Hall of Fame & Museum and the special events happening here, visit www.SprintCarHoF.com and follow us on Facebook and Twitter!