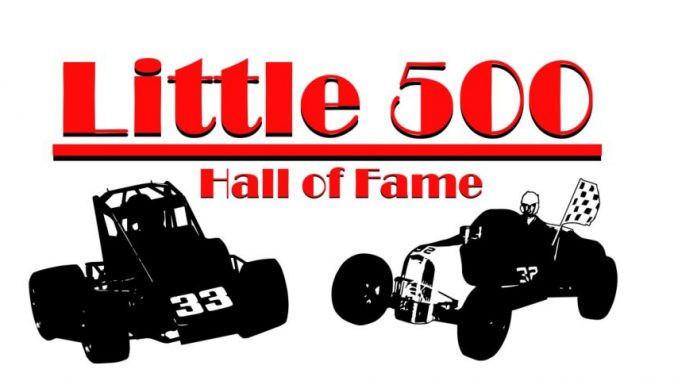 Anderson, IN – March 17, 2023 – One former Little 500 car builder and two former Little 500 drivers are slated for induction into the Little 500 Hall of Fame on Saturday, May 27 as part of the 75th Annual Lucas Oil Little 500 presented by UAW Week. The Class of 2023 will be formally inducted at a luncheon at Anderson Speedway the afternoon of the Little 500.
The "Class of 2023" includes Charlie Altfater, Jim Riddle, and Herman Wise.
Charlie Altfater (Bradenton, FL) Car builder who built cars that Sport Allen, Glen Feuerstein, Wayne Reutimann, Bill Roynon, Danny Smith, and Robert Smith drove in the Little 500; 1979 winner (Reutimann/Smith); second place finish in 1977 (Robert Smith) and 1980 (Bill Roynon); 1 pole 1977 (Robert Smith).
Jim Riddle (Brooksville, FL) Both driver and car owner; 1 start as a driver; 4 entries as car owner including 2000 race winner (Jim Childers); completed 1,540 laps as car owner; 3 top-5 finishes; led 64 laps. Brother of two-time Little 500 winner Frank Riddle.
Herman Wise (Taccoa, GA) Driver from 1970-73; one win (1971); one top 5; 1 top 10; led one race for 349 laps; 851 total laps completed; only driver from the state of Georgia to have won the race.
The 34th annual Little 500 Hall of Fame Induction Ceremony will take place at Anderson Speedway on Saturday afternoon May 27. Seating is limited at this year's luncheon, so advance tickets will be the only way to guarantee a seat. Please order your tickets as soon as possible. Tickets are $15 each and can be purchased by sending a check or money order to: Little 500 Hall of Fame, 5027 Pearl St., Anderson, IN 46013. Tickets can also be purchased at the Anderson Speedway Box office. For more information, please call Anderson Speedway (765) 642-0206 or David Sink (765) 278-8231.
The Little 500 Hall of Fame is dedicated to promoting the history and heritage of the Little 500. Your support has helped us honor the wonderful people and traditions of the greatest sprint car race in the world. We are also grateful to our friends at Anderson Speedway, Star Bullets Visual Marketing, Simpson Performance Products, Little 500 Festival, and "Irish" Jim McCune Memorial Little 500 Hall of Fame Induction Plaque sponsor Jim McCune.