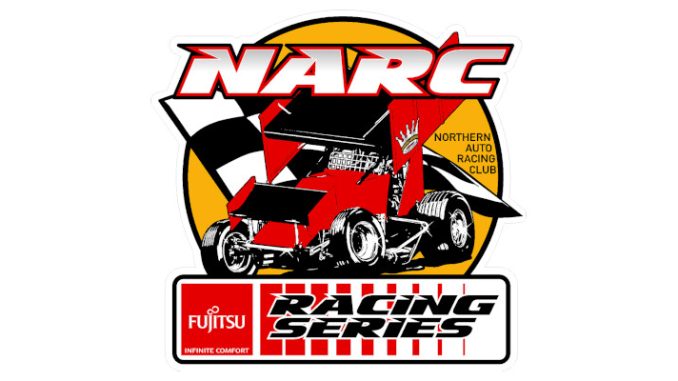 Ben Deatherage
(4/24/23) Antioch, California … It has been several seasons since the NARC 410 Sprint Car Series has made the trip to Antioch Speedway in the East Bay of the Golden State. The 3/8-mile clay oval will host the traveling tour on Saturday, April 29th, for the "Contra Costa County Clash."
"The Northern Auto Racing Club is looking forward to returning to Antioch Speedway," said NARC 410 Sprint Series General Manager Jim Allen. "It's been a long time, 2017 to be exact; and we anticipate putting on a good show at a facility that used to be a mainstay on the NARC schedule. Hopefully, this show will get something started for the future."
This marks the fourth of 22 scheduled events that will visit 15 different dirt oval tracks in California, Oregon, and Washington.
Thirteen drivers have hit pay dirt at Antioch since 2003 with the series out of their last twenty-one visits. Brent Kaeding and Jonathan Allard are tied with the most triumphs with four each. Giovanni Scelzi, who now competes full time on the World of Outlaw tour, scored the most recent Antioch outing on June 3rd, 2017.
Who To Watch For
Corey Day is one of the many NARC regulars that have yet to visit Antioch Speedway. The Clovis teenager, racing for car owner Jason Meyers, has yet to finish off the podium in the 2023 season and enters the vent as the championship point leader. Day is still the only driver to have more than one win in the current campaign. He has already won in Hanford and Tulare.
Two-time defending champion Dominic Scelzi will be in series competition at Antioch for the first time in ten years. He ended the night seventh in 2013 and was sixth in his debut the year before. Despite two top five finishes this season, the Fresno driver is still looking for his first NARC win of the year.
Justin Sanders hopes to score a significant result for the Mittry Racing Team in Antioch. He was tenth in his lone 410 appearance at the facility, but that was all the way back in 2011. The Aromas-based driver has amassed two podium finishes in three starts with the NARC series and is still on the cusp of that breakthrough win.
The Bay Area will be well represented by the significant youth movement from Penngrove's Chase Johnson, Oakley teenager Dylan Bloomfield, Joey Ancona of Concord, and fresh from New Zealand Joel Myers Jr. representing Sebastopol. Amazingly all four drivers have Antioch experience, but none have it with the NARC series.
Others expected in the star-studded field are Roseville's Justyn Cox, Andy Forsberg from Auburn, Bud Kaeding of Campbell, Benicia's Billy Aton, Shane Golobic from Fremont, Dylan Bloomfield of Oakley, Arizona driver Nick Parker, Nevada driver Bill Smith, and many more.
Fan & Competitor Info
Antioch Speedway is located on the Contra Costa Fairgrounds in Antioch, CA. The address is 1201 W 10th Street. Grandstand tickets are priced at $30.00 for Adults, $28.00 for Seniors, and Children (6-12) $15.00. Bleacher tickets are priced at $25.00 for Adults, $25.00 for Senior/Military, and for Children (12 and Under) $20.00. For more information, log on to www.antiochspeedway.com.
Also on the race card is IMCA Modifieds, IMCA Stock Cars, Delta Dwarf Cars. Pit Gates open at noon. The front gate open at 4:00 p.m. with qualifying set to get underway at at 5:30 p.m. Racing starts at 6:00 p.m.
Race teams are required to put down tarps in their respective pit areas.
The NARC 410 Sprint Series, presented by Hoosier Racing Tires and Floracing.com, is the leading 410 Sprint Car tour west of the Rocky Mountains. Since 1960, they have enthralled countless thousands of fans at tracks up and down the Pacific Coast. For more information, visit their website at www.narc410.com or social media pages.
The Contra Costa County Clash can be viewed live on Floracing.com, along with every NARC 410 Sprint Car Series race.
The NARC 410 Sprint Car Racing Series is also sponsored by Hoosier Racing Tires, Floracing.com, and NAPA Auto Parts. Associate and product award sponsors include Automotive Racing Products (ARP), Beacon Wealth Strategies-Raymond James Financial, Brown & Miller Racing Solutions, Bullet Impressions, D & D Roofing, Diversified Machine Inc., Johnstone Supply, Kaeding Performance Center, Kimo's Tropical Car Wash, KSE Racing Enterprises, Lifeline LLC, Maxim Racing Products, Mettec Titanium, Pyrotect, Safecraft Safety Equipment, Saldana Racing Products, Schoenfeld Headers, Scelzi Enterprises, SCI Racing Products, Starr Property Management, Sunnyvalley Bacon, System 1 Ignition, Ultra Lite Brakes, Williams Roofing, Wilwood Disc Brakes, and Winters Performance Products.
NARC 410 SPRINT CAR SERIES
CHAMPIONSHIP POINT STANDINGS
(AFTER THREE EVENTS IN 22-RACE SERIES)
Corey Day, Clovis – 423
Justin Sanders, Aromas – 413
Chase Johnson, Penngrove – 406
Dominic Scelzi, Fresno – 405
Justyn Cox, Roseville – 403
Tim Kaeding, San Jose – 402
Bud Kaeding, Campbell – 497
Shane Golobic, Fremont – 394
Ryan Bernal, Roseville – 389
Joey Ancona, Concord – 385
Tanner Holmes, Central Point, OR – 383
Dylan Bloomfield, Oakley – 378
DJ Netto, Hanford – 374
Craig Stidham, Fresno – 369
Michael Pombo, Easton – 367
Kaleb Montgomery, Templeton – 365
Nick Parker, Tucson, AZ – 357
Bill Smith, Sparks, NV – 330
Billy Aton, Benicia – 329
Trey Starks, Puyallup, WA – 274
UPCOMING EVENTS:
May 6th- Silver Dollar Speedway – David Tarter Memorial
May 13th-14th-Kings Speedway-Peter Murphy Classic
May 20th-Petaluma Speedway
Former NARC 410 Sprint Series Winners At Antioch Speedway (Since 2001)
Brent Kaeding-4
Jonathan Allard
Tim Kaeding-3
Craig Stidham-1
Dennis Moore Jr.
Giovanni Scelzi
Jason Statler
Kyle Hirst
Kyle Larson
Lawrence Edlund
Robert Ballou
Tyler Walker
Willie Croft