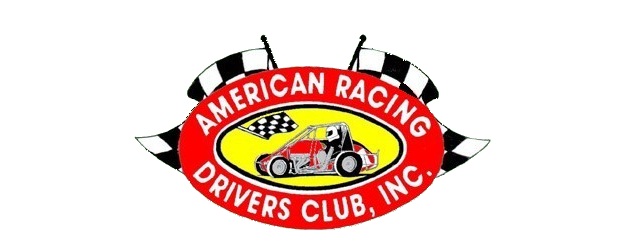 The ARDC Midgets, made a return to Williams Grove Speedway Friday evening, after a several years absence and it was Steve Buckwalter picking up his second win of the season.
On a beautiful Spring evening, the Wingless ARDC Midgets and the O'Reilly All Star Circuit of Champions thrilled a near packed house to some tremendous Open Wheel Racing.
At the start of the ARDC Midget feature, "Slick" Nick Wean of Phillipsburg, NJ jumped from his third starting position into the early lead over Oley, PA's Tracy Readinger and Mohnton, PA speedster, Dave Shirk.
Wean continued to lead until a third lap red flag stopped the action to clean up a fuel spill in the third turn. On the restart Wean again pulled away but was followed this time by a 10th place starting Steve Buckwalter. Buckwalter who had just crawled out of his 410 Sprint Car was able to duck underneath Readinger in turn two and followed Wean down the backstretch.
Buckwalter, who admitted later in Victory Lane, "Yeah I'm pretty wore out." Then blasted, by Wean, low on the frontstretch, on lap four.
Buckwalter's sizable lead was wiped out when the red again came out, this time for a wild flip down the backstretch by Brad Sweet, who was racing Joe Darrah's midget. Sweet, who also competed in Kasey Kahne's 410 sprint was unhurt in the incident.
After the restart, Buckwalter was again able to pull out into a comfortable lead and was unaware of the torrid battle behind him between, Shirk, Ryan Smith, Frank Polimeda and a fast closing Eric Heydenreich
Buckwalter took the checkered flag with a big lead over Wean and Heydenreich. "Yeah I'm tellin' you my car works so well, my crew chief has it hooked up every time we hit the track." "the chassis we use, we pretty much built it ourselves and that's pretty cool , we're getting It dialed in." said Buckwalter.
Finishing in fourth place was Readinger followed by Mike Miller who started 13th and was racing for the first time in two years. Rounding out the top ten were, Dave Shirk, Ryan Smith, Bruce Buckwalter Jr. Stephanie Stevens and Brett Arndt.
Heats for the 32 midgets in attendance were won by Ryan Smith, Steve Buckwalter and Bruce Buckwalter Jr. with Frank Polimeda winning the consolation.
NOTES: Johnny Heydenreich was in action as a teammate to Ryan Smith in Jerry Steward's #3. Heydenreich is in the process of putting a car together to run in selective races with ARDC. Brad Sweet of Grass Valley, CA jumped into Joe Darrah's #24 that was raced at the Chili Bowl by WoO Late Model , driver, Rick Eckert. Sweet then thrilled the fans with an exciting flip down the back straight stopping under the backstretch bridge. Australian teenage driver Brad Cox was in action for the first time, after breaking his left foot in a pre-season testing accident. Cox decided to race with the heavily bandage foot after a test and tune session at Susquehanna. Point leader Drew Heistand was running near the front until a left rear flat sent him to the pits. Besides, Cox, Sweet and Heydenreich first time drivers were, Mike Miller in the 1 and Steve Bull in the 01.
ARDC MIDGET FEATURE WILLIAMS GROVE SPEEDWAY APRIL 30, 2010 (32 Entries)
0-Steve Buckwalter, 78-Nick Wean, 11-Eric Heydenreich, 2-Tracy Readinger, 1-Mike Miller, 16-Dave Shirk, 34-Ryan Smith, 83-Bruce Buckwalter Jr., 26-Stephanie Stevens, 46-Brett Arndt, 44-Frank Polimeda, 52-Tim Buckwalter, 20-Carey Becker, 49-Trevor Kobylarz, 94-Brad Cox, 25-Chris Zrinski, 57-Jason Rice, 12-Drew Heistand, 3-John Heydenreich, 91-Donnie Trent, 75-Ryan Watt, 55-Steve Craig, 77-Alex Bright, 51-PJ Gargiulo, 24-Brad Sweet, 6-Dusty Heistand. DNQ 89-Andrew Hannula, 84-Jimmy Cammock, 01-Steve Bull, 17-Donnie Hoffman, 9-Steve Lenig