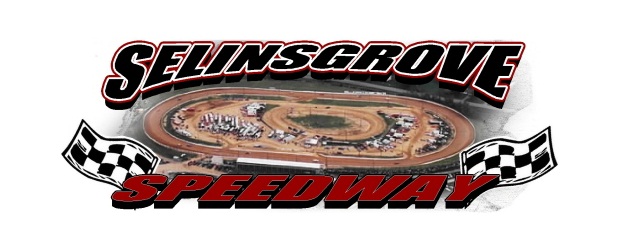 By Steve Inch
SELINSGROVE, Pa. – The A&A Auto Stores 358 sprint cars will begin their
11th season as Selinsgrove Speedway's headline open wheel division at 6
p.m. this Saturday, March 26. Joining the sprint cars will be the Salem RV
Center/Byers Built Engines pro stocks in the division's second appearance
of the season.
The 358 sprint cars will compete in a 25-lap feature paying $1,500 to win
and $200 to start out of a purse totaling more than $9,000. The 15-lap pro
stock main event will pay $400 to win. Track gates will open at 5 p.m.
TJ Stutts of Liverpool is the defending 358 sprint car opening day winner.
He also won the 358 sprint car opener in 2001 and the 410 sprint car opener
at the track in 2006.
Pat Cannon of Etters, who swept the 358 sprint car division's season
opening events at Williams Grove and Port Royal Speedways last weekend, is
set to defend his 2010 track championship at Selinsgrove Speedway behind
the wheel of the Highlands' Tire & Service Center No. 3. Last year, Cannon
clinched his second career title at Selinsgrove with 10 feature wins at the
historic Snyder County oval.
A&A Auto Stores, with 24 locations in central and northeastern
Pennsylvania, will proudly sponsor the 358 sprint car point fund at
Selinsgrove Speedway again in 2011. This year's champion will earn a $2,000
bonus plus a gold championship ring sponsored by Foss Jewelers of
Selinsgrove.
Defending pro stock champion AJ Hoffman of Richfield scored the division's
season opener at the track in the March 13 race. Track officials announced
the following purse increase for the top five finishers in the pro stock
division in 2011: 1st $400; 2nd $225; 3rd $175; 4th $150; 5th $115.
The open practice session that was scheduled for tonight (March 23) has
been rescheduled for next Wednesday, March 30, from 6:30-9 p.m.
Selinsgrove Raceway Park will host the 2011 go kart season opener at 12
p.m. this Sunday, March 27. Track gates will open at 10 a.m. Friday night
competition at Selinsgrove Raceway Park is slated to begin on April 1
featuring go karts and micro sprint cars.
For the latest news, results, and race status, visit
selinsgrovespeedway.com or call (570) 374-2999.